Students and Data Science Enthusiasts Converge at the Brown University DataThon
An eager collection of students flocked to the historic brownstones of Brown University's Campus in February 2020 to celebrate and apply a common passion: data. The 4th annual "DataThon," organized by Brown's Data Science Initiative and sponsored by several companies including Citizens Bank, brought together over 300 participants from Brown, Columbia, Harvard and other top schools across the New England and tri-state area for a weekend of data discovery.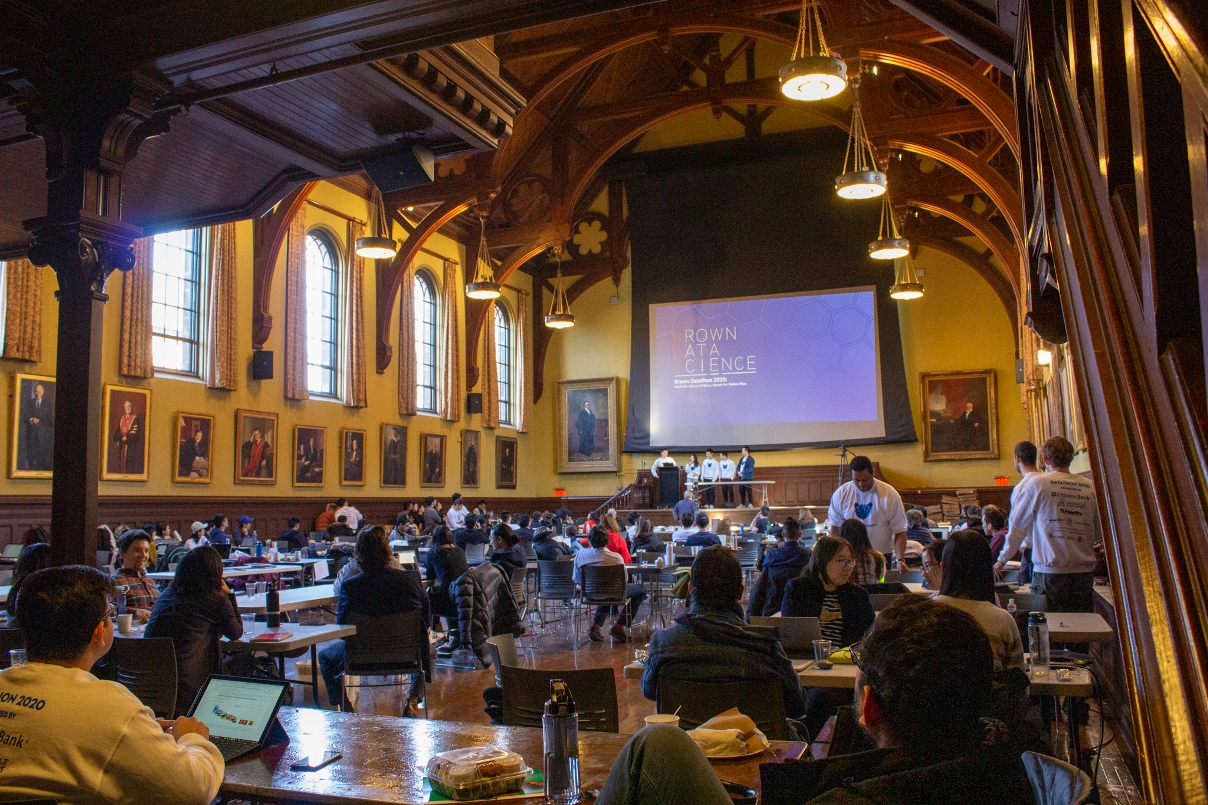 What is a DataThon? A type of hackathon, a DataThon is a timed competition in which contestants are given large, complex data sets and a related problem and/or opportunity they must address using a combination of analytical skills, teamwork and creative problem-solving. Aside from the contest and glory of winning first prize, the event is a valuable chance to collaborate with other like-minded students from across the country and engage with data science industry professionals of visiting sponsor companies.
Our partnership with Brown University represents an important aspect of the Transformation Program undergoing at the bank. A primary pillar of the program focuses on advanced data analytics, and using big data to drive decisions that can effect the company, our customers and the industry overall. It also emblematic of TalentUp — our ongoing initiative to help current colleagues, potential candidates and community partners to build the capabilities needed to be successful today and in the future as our world continues to evolve.
The weekend kicked off with a keynote address from Ram Peddu, Data Analytics Leader, who discussed Advanced Data Analytics and why it's such a critical part of the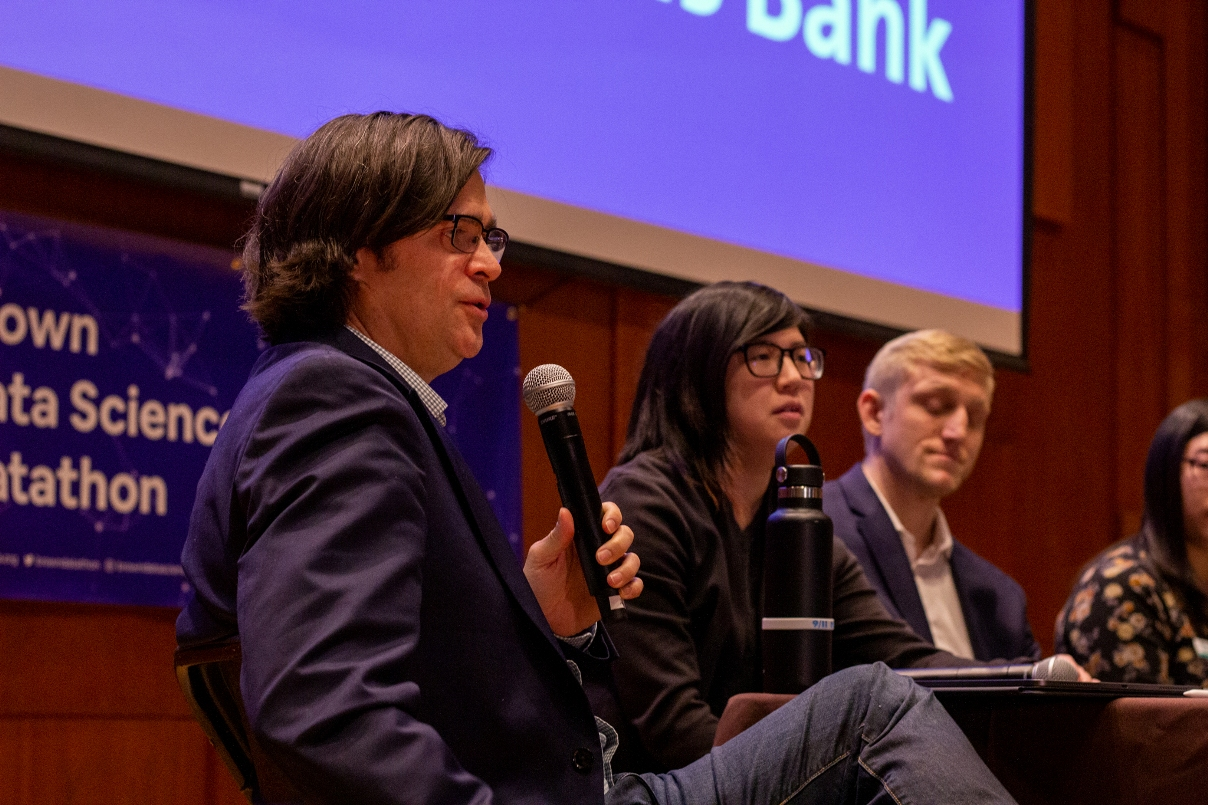 transformational journey occurring at Citizens. This was followed by a panel discussion featuring three Brown alumni turned data science colleagues. To give the participating students an idea of business applications in data science, the alumni shared the type of enterprise data work they do, what prepped them for their careers at Citizens and advice for students looking to secure their first internship or post-graduate job.
With the conclusion of the keynotes came the long-anticipated release of the data sets! Teams of students began brainstorming how best to approach their given set given the time restraint and limited resources available. Citizens' problem centered on determining features that could be used to predict the number of homebuyers within specific job codes, based on six months of credit bureau data and basic demographic information. Armed with fully-charged computers and a continuous supply of hot coffee, participants settled into a groove as they furiously concentrated on their assignments.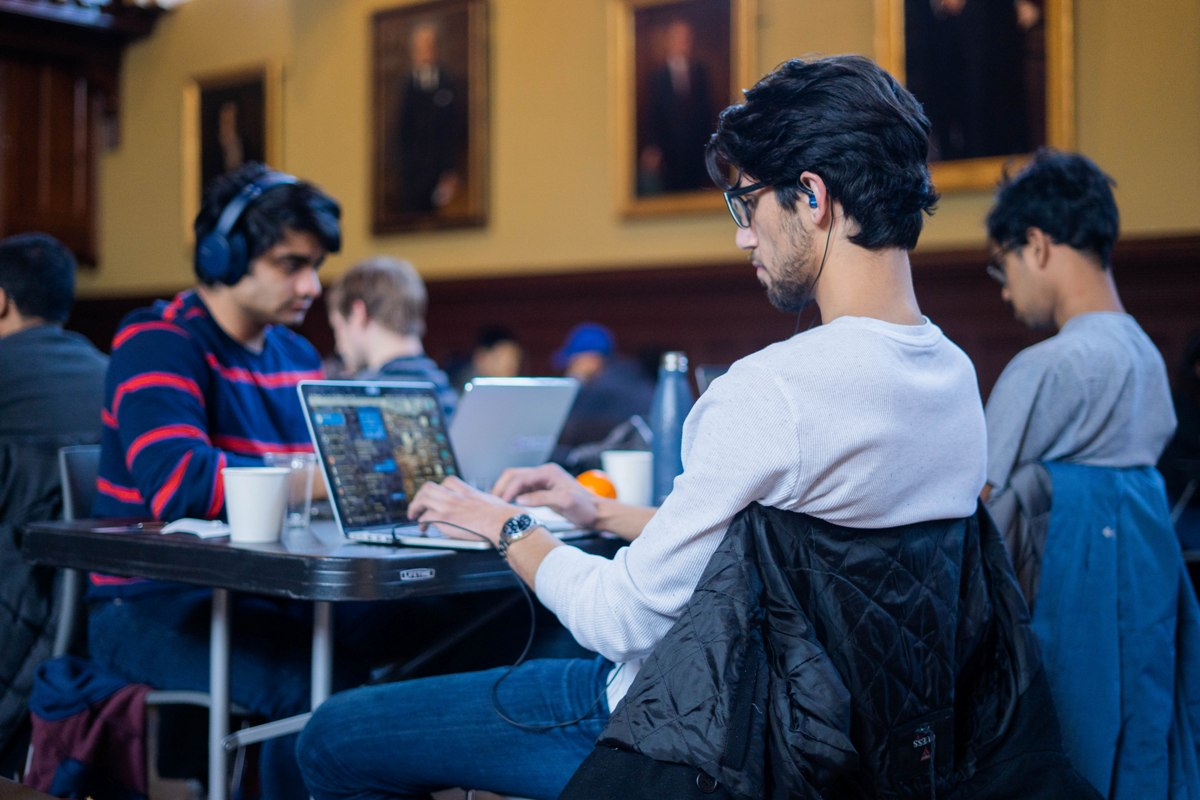 Several of our data analytics leaders as well as representatives from our Talent Acquisition group manned a booth in the event hall, answering questions on our data but also fielding questions about our early career programs and opportunities. It presented an opportunity to connect with and attract aspiring young talent in the data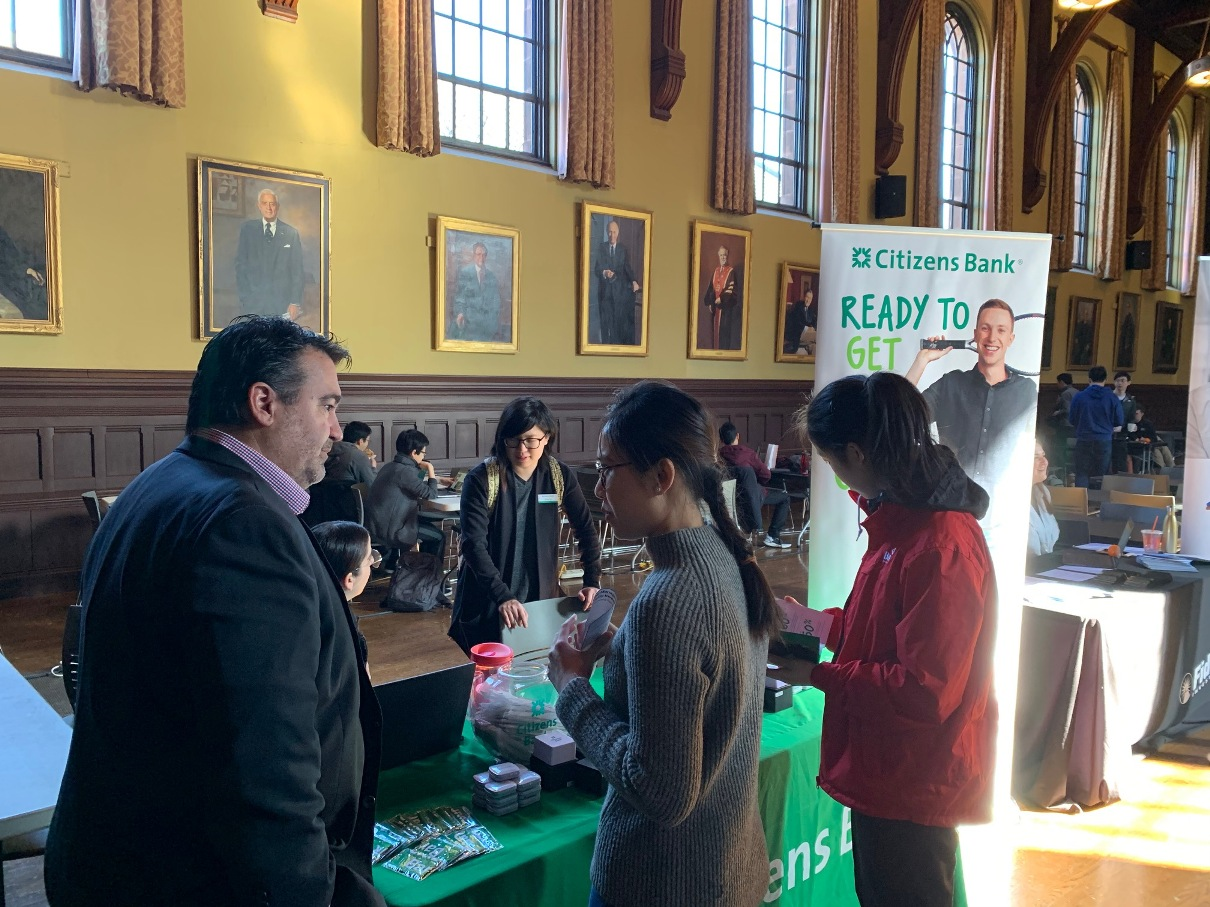 science job market.
The determination of the students impressed many Citizens colleagues in attendance, including Greg Stark, Data Science Manager, SVP. "The students who analyzed our data — which had spatial and temporal components in a real world application — were able to apply complex machine learning techniques to explore the dataset and predict future home purchases," comments Greg. "This is the second year I have had the opportunity to participate in the Datathon and I continue to be impressed with the creativity of these graduate and undergraduate students. The emphasis on analytics at Citizens and across the financial marketplaces makes connecting with these talented people more important than ever."
On Sunday morning, the sleep-deprived but exhilarated contestants presented their findings to a panel of judges, made up of visiting company representatives. About eight finalists were selected to demonstrate their analysis in front of the whole assembly. The judges reconvened once more to announce the top four winning teams, the best of which was awarded an AWS DeepRacer — a cloud-based, 3D, 1/18th scale race car that developers of all skill levels can use to practice machine learning.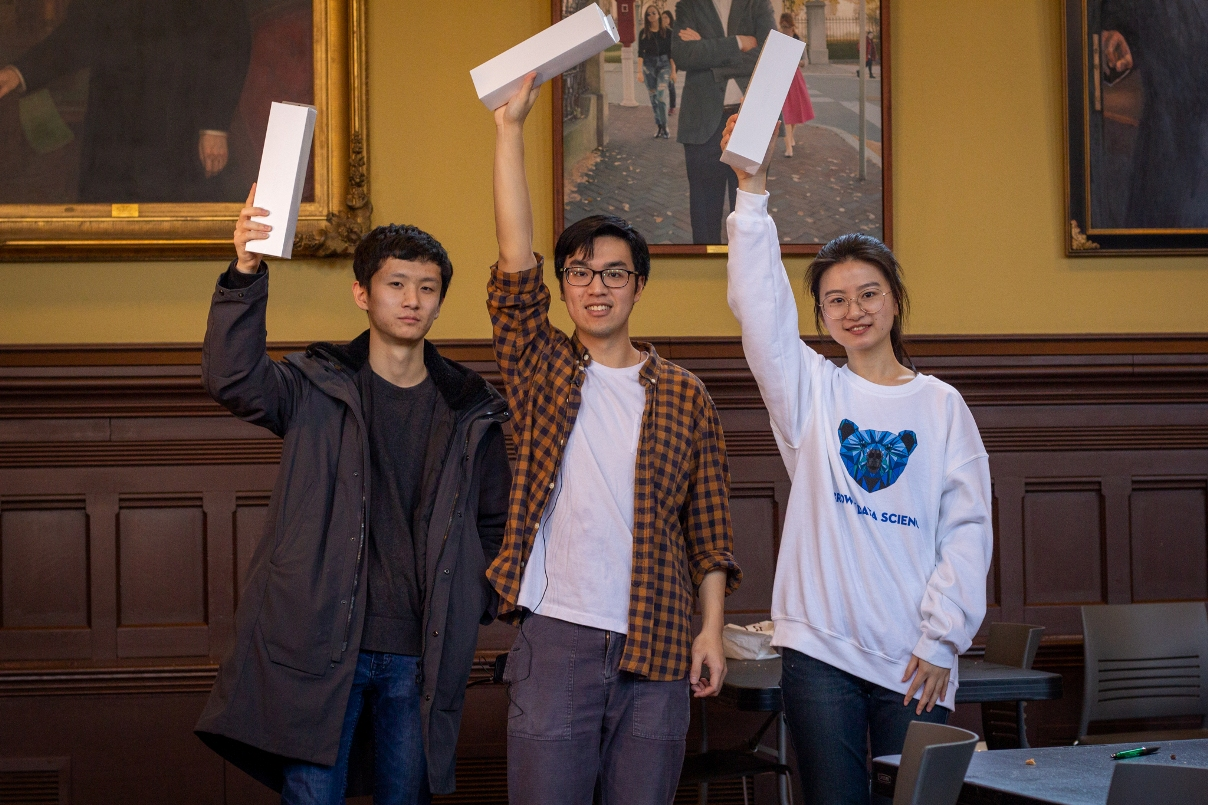 Contestants left the DataThon with an assortment of new connections, a renewed passion for their studies, and unique exposure to the practical applications of data in business settings.
Our numerous college grad programs are ripe for students and early career professionals who are interested in data science, computer information systems or analytics. Explore our programs today!
© 2020 Citizens Financial Group, Inc.