Being good citizens is at the heart of who we are. Our commitment to giving back is rooted in the belief that when people and communities succeed, we all benefit. Colleagues across Citizens build partnerships to develop neighborhoods, transform lives and stimulate economic renewal.
You're Made of Giving Back
We leverage our time, talent and resources to strengthen our communities through financial empowerment and workforce development. We proudly support you getting involved. How will you give back as a Citizen?
Watch our video to see how a career at Citizens can help you thrive within your community.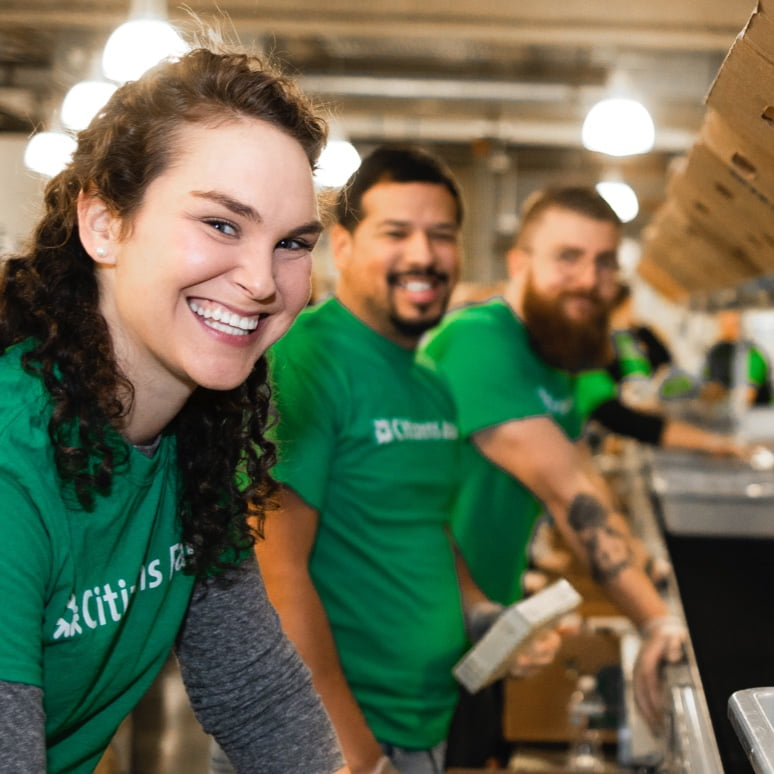 Paid Volunteer Time
Donate your time with eligible organizations (separate from regular PTO)
Matching Gifts Program
Have your donations to eligible 501(c)(3) organizations matched, up to $1,000 annually
Corporate-Organized Volunteering Events
Participate in short- or long-term programs
Skills-Based Volunteerism
Use your specialized skills to help your community
Recognition for Your Volunteering
Get recognized through our Credo Award program for the time you contribute to the community.
Chairman's Community Awards
Ten colleagues are recognized for their service, and name a nonprofit to receive $2,500 in their honor.
Helping Our Communities Last Year:
$

0

million

to support community programs & partners

0

+

organizations supported by Citizens volunteers

0

+ hours

spent by colleagues volunteering in their communities

~

0

organizations

where our colleagues serve on boards or committees

~$

0

million

in matching gifts through the Citizens Charitable Foundation

0

+ million steps

logged in the annual Step Up challenge, which provided 300,000 meals to help those in need

Our National Partners