Being good citizens is at the heart of who we are. Our commitment to giving back is rooted in the belief that when people and communities succeed, we all benefit. Colleagues across Citizens build partnerships to develop neighborhoods, transform lives and stimulate economic renewal.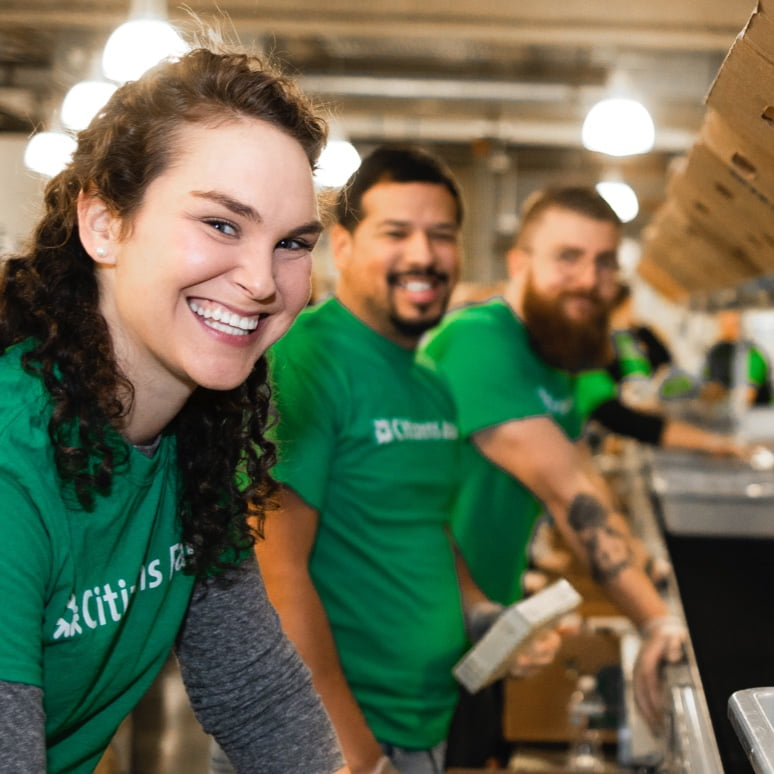 Paid Volunteer Time
Donate your time with eligible organizations (separate from regular PTO)
Matching Gifts Program
Have your donations to eligible 501(c)(3) organizations matched, up to $1,000 annually
Corporate-Organized Volunteering Events
Participate in short- or long-term programs
Skills-Based Volunteerism
Use your specialized skills to help your community
Recognition for Your Volunteering
Log 12-plus volunteer hours per quarter to get recognized through our Credo Award program
Chairman's Community Awards
Ten colleagues are recognized for their service, and name a nonprofit to receive $2,500 in their honor.
Helping Our Communities Last Year:
$

0

million

to support community programs & partners

~

0

million

meals donated through Feeding America

0

+

organizations supported by Citizens

0

+ hours

spent by colleagues volunteering in their communities — both virtual and in person

0

+ groups

where our colleagues serve on boards or committees, lending their expertise to the communities we serve

$

0

million

in support of workforce development programs throughout our footprint

Our National Partners