Transforming our Data Strategy
A career data enthusiast, Vinay Jha spent nearly two decades in various positions in finance and data, bettering his understanding on the power of data. Now as the Chief Data Officer at Citizens Bank, Vinay is leading the enterprise-wide data transformation enabling the bank to make strategic and predictive decisions quickly to maintain a competitive edge within the marketplace.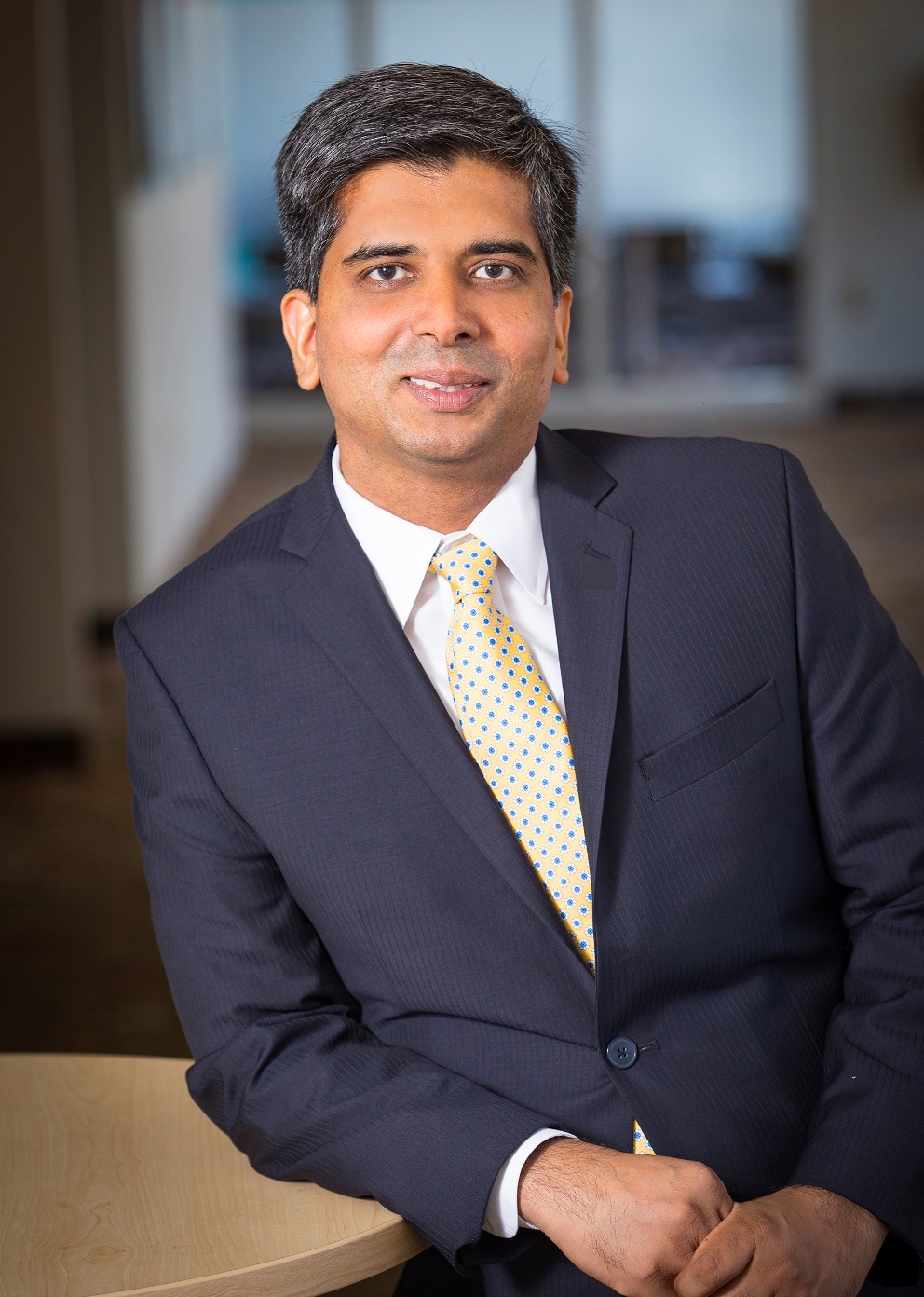 We sat down with Vinay to learn more about the transformation, discover insights on the importance of hiring key talent to build a great team, and to discuss some of the hot topics in the data industry.
Please tell us a little bit about yourself. What drew you into data and why did you join Citizens?
I've worked in data my whole life and am a self-proclaimed data nerd. My career has allowed me to work in many different countries and in many different roles. I've come to understand that data is really the currency that runs the world. In 2018, I joined Citizens Bank because I saw an opportunity to build a successful data evolution that would enable our business to drive value and create great experiences for our customers.
What does the Chief Data Officer do? How do you help our customers?
I lead the Enterprise Data Organization (EDO) and support the company on two fronts. One involves proactively helping grow revenue streams, improve customer experience and drive operational efficiencies by providing access to high-quality, secure and reliable data. The other front involves risk mitigation and regulatory compliance solutions to ensure we are continually protecting the bank and our customers' data.
Customers are now used to receiving a certain level of service based on their interactions with industry giants such as Amazon and Walmart. Our customers expect a similar — if not better — level of service from us. If our business lines have the reliable, meaningful and high-quality data at their fingertips to support and meet these demands in seamless and increasingly automated ways, we have done our jobs right.
Tell us about your team and how you plan to operationalize the transformation.
When I think of my team, I think of the importance of talent to achieve our goals. One of my favorite quotes comes to mind: "It doesn't make sense to hire smart people and then tell them what to do. We hire smart people so they can tell us what to do." – Steve Jobs.
The quote speaks to what we are doing here at Citizens. I am here to provide direction, but it is really the people and teams which make up the EDO — those who are doing the rowing, the problem solving, the maneuvering — that will make sure we hit land and reach our goals. This ties into the talent we bring in. We're building a robust team with diverse background who can bring all their prior work experience, knowledge, and know-how to strengthen the EDO organization.
Can you tell us a little about how the EDO is transforming our data strategy? What are your main goals?
Sure. Simply put, we want to deliver data solutions to address today's business problems and enable the bank to make "better decisions, faster." We want to ensure the bank has nimble infrastructure in place to support strategic decision making based on sound, reliable data.
In order to achieve this, we are building a strong data team with subject matter expertise, investing in the design and development of a new cloud-based data ecosystem and expanding the banks capabilities to take advantage of new and emerging data trends, such as Business Intelligence, Machine Learning, Artificial Intelligence (AI), Robotics and Advanced Analytics. The exciting aspect of all of this is that much of the work we are doing right now as we speak!
Why is data transformation so crucial for the business?
Data rules the world. We are surrounded by it. It touches everything we do. There are 2.5 quintillion bytes of data being generated each day. Over 90% of the world's data has been generated over the past two years. How we harness and use this data is a making or breaking point for companies. It can give us a competitive advantage or help us plan our future state, if we use it correctly.
Business Intelligence and Advanced Analytics are two hot topics in the data industry. Can you explain a little bit more about these?
When we talk about data, it's a collection of information, metadata, and bytes of information. We can structure it into logical fields and formats to be pulled upon query or request, so that we have the information when needed. Business Intelligence (BI) is how we use that data and information to do predictive modeling, visualize future paths, identify big data trends and predict possible business outcomes, amongst other things.
Advanced Analytics goes hand in hand with BI. There are varying levels of complexity and value on the type of analytics that can be garnered from the data captured. On the lower end of the spectrum we have what is called Descriptive Analytics — data that tells us what has happened. As we get more complex, we have Predictive Analytics. This type of analytics tells us what is most likely to happen based on historical patterns and trends. Based on customer data gathered, trends are identified and strategic decisions can be made.

The last and most powerful type of analytics, which has the highest business value, is Prescriptive Analytics. Here we want the data to tell us what to do. Through simulation-modeling and identification of all the potential outcomes, this type of analytics automatically prescribes the optimal action or decision that should be taken. Of course this goes hand in hand with Machine Learning, where we teach our systems using algorithms, to learn from previous data and decisions made, in order to formulate and determine the best course of action for us to follow, in any given situation.
Tell us a little about yourself outside of work? What are your hobbies and interests?
I love traveling with my family. I have been to 35+ countries (~10 with family). My last trip was to India. I am planning future travel to Europe. Also I am quite a big Bollywood fan. The movies are full of entertainment. My favorite is Sholay, which means "Embers" in English.
For those interested in a career within EDO, what areas of talent are you looking for?
We are always seeking to recruit new talent and skills within our organization. We welcome those with a passion for data and how we integrate it into our systems and our very lives. We have roles open for data engineers, data analysts, and in our data governance business. EDO has gone fully Agile. So, we're also recruiting for Scrum Masters to drive Agile processes and methodologies.
If you'd like to join Vinay in transforming our company through data, learn more about open roles in the Enterprise Data Organization.
© 2019 Citizens Financial Group, Inc.