Citizens Bank invites innovators to embrace banking challenges at first 'Hackathon.'
Innovation leads to breakthrough changes in any industry, and with the surge of FinTech — which is a new technology movement that aims to reimagine how people interact with financial services — we are focused on it here at Citizens Bank. By applying existing innovation to practical financial applications, we continue to solve complex problems and help our customers reach their potential.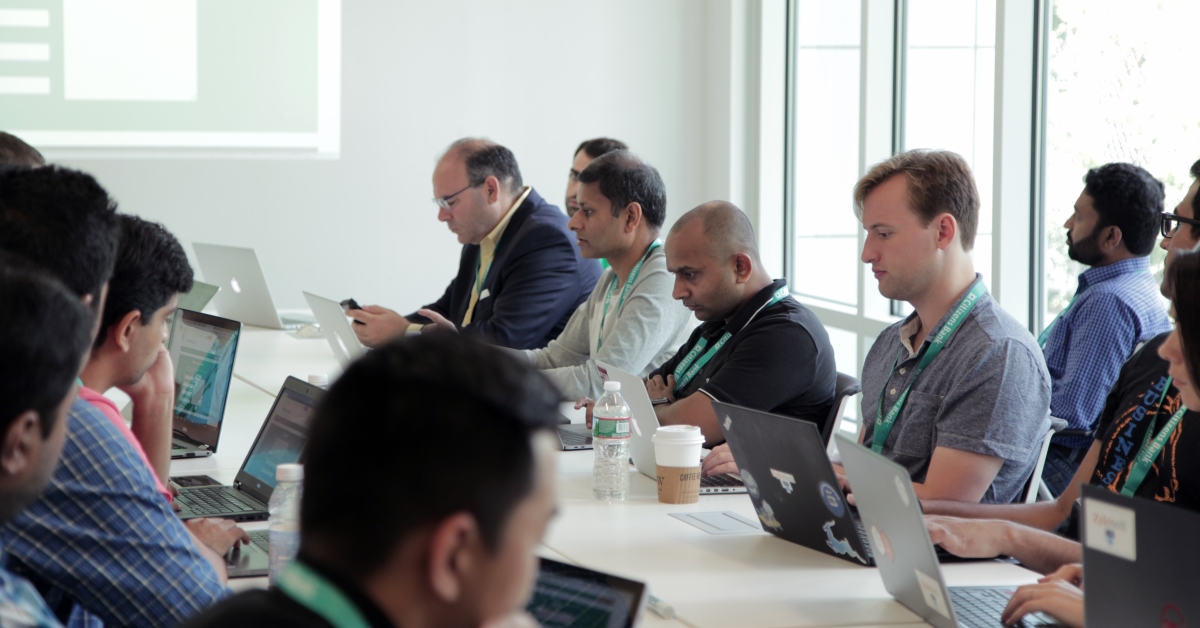 In that same spirit and in partnership with software development platform TESOBE, we launched our first-ever 'Hackathon' — a platform for FinTech startups, students and tech enthusiasts to solve some of the thorniest issues currently faced by banks.
The event was a fast-paced, 48-hour challenge aimed at developing data-driven solutions to overcome daily operational challenges, all in a mock environment. Participants were asked bring their ideas to life by tackling one of four 'Hackathon' themes:
360° Engagement: How can Citizens consolidate all the information that it has about its customers in one place?
Liquidity Crystal Ball: What tools can Citizens develop to help customers understand their cash-flow challenges?
Artificial Intelligence (AI) and Digital Engagement: How can Citizens leverage AI platforms to increase its response rate and support capabilities to its customers?
Social Banking: How can Citizens better deliver more personalized products to its customers?
More than 60 participants attended the event and were able to share their numerous, pioneering ideas on how to help our customers in ways our bank hasn't necessarily explored yet. Several Citizens Bank leaders served as judges for the event, eager to learn what the tech-savvy teams had to offer. The winning team with the best solution ended up with a $10,000 grand prize, with additional prizes awarded for the best Commercial Banking and Consumer Banking application.
"Leveraging the wealth of financial technology available outside the bank is essential in a world where technology is changing so quickly and customers' expectations around technology and experience are increasing," said Mary Ellen Baker, Executive Vice President and Head of Business Services, who served as a judge at the event. "This event demonstrated the power of the FinTech community, with so many like-minded people coming together to celebrate innovation and learn from one another. We are very thankful to all the participants and our Citizens leaders and volunteers for bringing the Hackathon to life."
Explore the technology roles we offer and learn how you can apply to join our rapidly-changing organization today.

© 2018 Citizens Financial Group, Inc.