Celebrating our Colleagues' Achievements: Big and Small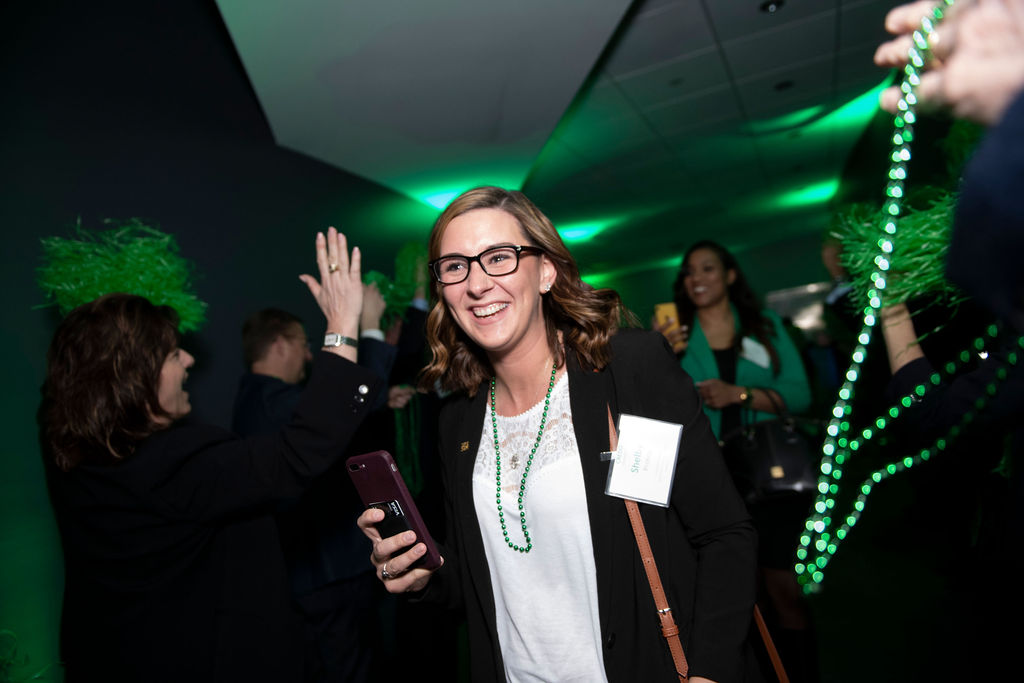 Ask anyone, and they'll tell you that the people are what make Citizens so special. It's why we celebrate our incredible colleagues every day, whether it's with an electronic thank you card or an invitation to our exclusive Credo Champions event.
Our Credo brings to life our internal values of exceeding customer expectations, doing the right thing, thinking long-term and working together. Colleague recognition is engrained in the Citizens culture, thanks in large part to our recognition program, which is named "Credo Awards" after Our Credo. This unique, tiered- recognition program offers an easy and meaningful way for leaders, managers and peers to show others appreciation, gratitude and simple acts of kindness.
Lots of companies give awards to their employees. But here at Citizens, we do it big. Each year, thousands of colleagues send more than 100,000 Credo e-cards to each other to say "thank you." For moments worthy of monetary rewards, colleagues receive Credo Awards points that never expire and can be redeemed for thousands of products and gift cards in our online store. Imagine saving your points for a big purchase like a pizza oven, a kayak or a flat screen TV. Or you can choose to redeem your point for smaller purchases such as a $10 Chili's gift card.
"Community" is integral to Our Credo, too. That's why we also recognize colleagues who volunteer 50+ hours to causes that are important to them. These good Citizens are recognized as Credo Community Champions. We honor them at our annual Credo Champion event.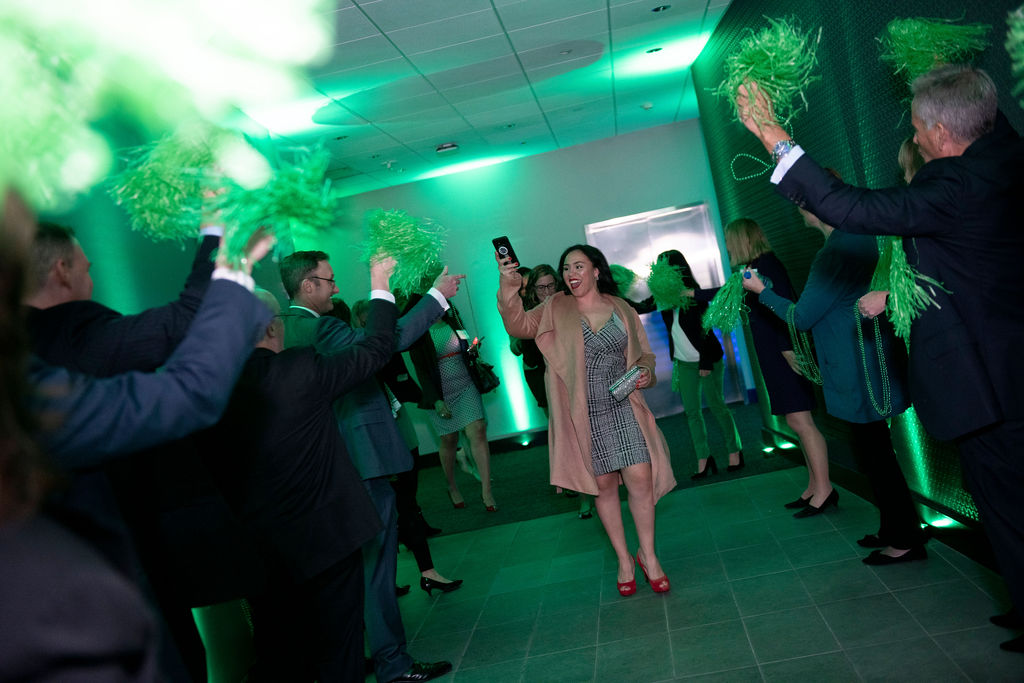 In 2021, we added the Credo Award for Driving Innovation to celebrate colleagues who are helping us push our limits and continue moving forward. Innovation comes in all shapes and sizes, and no idea is too big or too small.
An elite group of hand-selected colleagues are invited to celebrate at the annual Credo Champion event. The "green carpet" event recognizes our Champions who demonstrate an exceptional commitment to our customers, colleagues, communities and shareholders. Honorees are greeted by cheering fans with green pom-poms (when it's an in-person event) and a bevy of smiling faces (during our virtual event) that includes Chairman and CEO, Bruce Van Saun, and members of the Executive Committee and Executive Leadership Group.
Recognition is inherent to our culture. Our people are the best. It's why we believe in recognizing small and large moments, because every act that brings our values to life is worth celebrating!
Learn more about life at Citizens, our culture of recognition and how we acknowledge our exceptional colleagues.