Tips to Succeed at Your Next Video Interview
Video conferencing has become the norm across corporate America. It's no surprise that companies have brought this trend into their recruiting process. Check out these tips from our recruiters before your next video interview.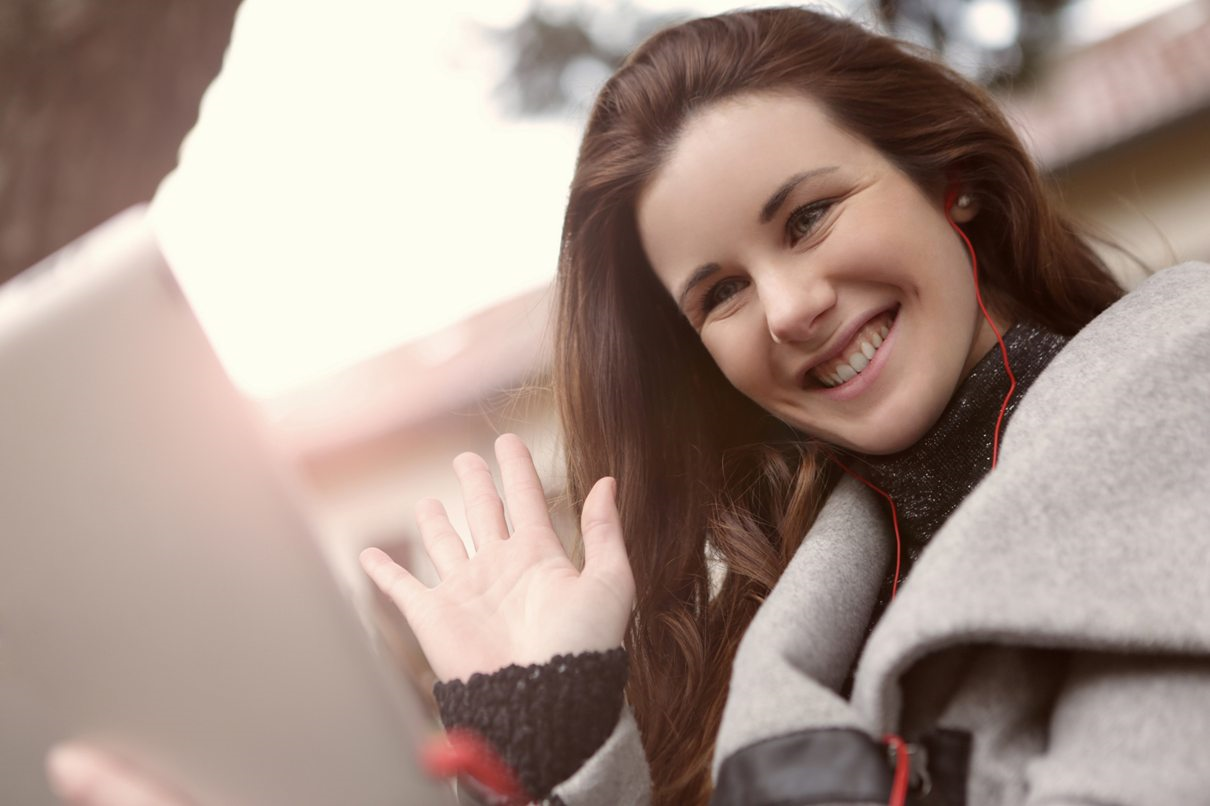 Before the interview:
Download the video conferencing application that you will be using. Your interviewer should have sent it along beforehand. Many companies use platforms like WebEx, Skype, Google Hangouts or Zoom. Make sure you've downloaded the application and tested it beforehand so you're not scrambling to set up when your interview time comes!
Citizens uses WebEx. If interviewing with us, you'll need to set up an account beforehand. It's accessible from your smartphone, tablet, laptop or desktop. Choose whatever one feels most comfortable.
Find a quiet, private, well-lit place where you won't be interrupted. Lighting is important — try not to sit with a window to your back. Avoid coffee shops and other communal spaces. Think home offices, bedrooms or studies.
Ensure your internet connection is stable. We want those four full bars.
Check that your device's audio and video are working.
Close unnecessary web browser tabs and applications. It will help keep the video quality top-notch.
Wear what you would to an in-person interview and prepare questions to ask.
Place your phone in silent mode.
Before your meeting starts, turn on your camera and see what part of your room shows up in the frame. Then, look at every item closely. Is it something you want the recruiter to see? If not, get it out of the frame or add a background filter by clicking the video icon on your WebEx screen, clicking change virtual background, selecting your background from those available, and clicking apply.
Tip: Make sure to check that you're not double muted on both your computer and phone when it comes time to speak.
During the interview:
Relax and be yourself. Confidence in your abilities and your responses is key.
Once connected, ask your interviewer if he or she can hear you OK. Depending on your device, using headphones with a built-in microphone may work better than your device's built-in microphone.
Listen and answer questions to the best of your ability. Nod and smile to show engagement and interest. Consider using animated hand gestures, but don't come across as fidgety.
Maintain good eye contact and body language. Look at your device's webcam to maintain that same level of connection you would during an in-person conversation.
Ask those great questions you prepared.
Thank the interviewer for taking time to meet with you. Ask about next steps to demonstrate your interest in continuing the process!
Once your interview wraps up, make sure you are fully disconnected from the web conference before you do anything else. Otherwise, an offhanded post-interview remark or gesture might get broadcasted to the interviewer.
For more tips about applying and interviewing, check out some videos our recruiters recorded! Or, now that you're armed with video-interviewing knowledge, explore open roles at Citizens and apply today!
© 2020 Citizens Financial Group, Inc.