Robert's Career Journey From Client to Colleague
At Citizens, we recognize everyone's career journey is unique. We encourage colleagues to follow their interests and curiosity to explore new opportunities within Citizens when they're ready for the next chapter. Colleagues can join virtual sessions to hear from senior leaders as they discuss open roles on their teams.
With more than 2,100 colleagues accepting new roles internally, we're committed to your career growth and development at Citizens.
I was a Citizens client before I was a Citizens colleague.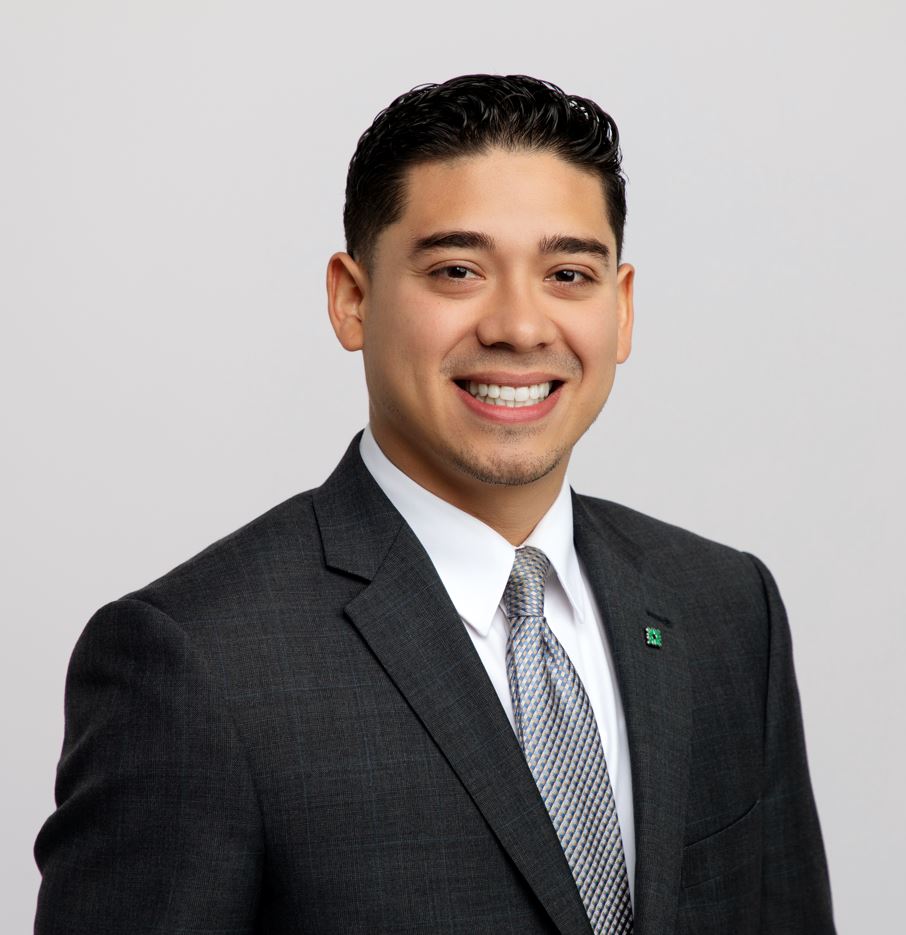 I'd go into my local branch every Friday to cash my check. I really liked the bank – I liked how they treated me, I respected the service that I received as a client. I basically talked my way into getting an interview and over the course of the interview process, I sent three new clients to that branch who opened accounts. I was emphatic during my final interview: 'If I can do this for you and I'm not even a colleague, imagine what I can do if you hire me!'
My first year was the toughest year.
Although I was thrilled to be working for Citizens, my first year was the toughest year I've ever had in my career. On a personal level, I stepped into this position right out of high school. To be honest, I was still maturing as a person while learning the ropes. And those ropes were not easy – at the time Citizens had an extensive product suite. Clients would come in and I could only help them so much; I'd often have to pull in a more experienced peer to help. I almost quit four times that first year, and what prevented me every time was my branch manager. She and I had a very open dialogue about my learning journey – she was the kind of manager where you could pop into her office and unpack all the things on your mind. She was clear about how she viewed the learning journey I was on. She knew it might be slow and would require commitment and patience. And she would always remind me of my progress, especially when I couldn't see it in myself. She taught me a valuable lesson about what it means to have a growth mindset and this has served me well my entire career.
I eventually outgrew my role as a banker.
Because I'm passionate about growth and development, and because I had a tremendous manager supporting me, I eventually outgrew my role as a banker. I stepped into a series of new roles from 2012 – 2019, each one teaching me more about the power of relationships, mentors, learning-in-the-flow-of-work and seeking feedback. The biggest and most challenging milestone in my career had to be toward the end of 2019. I had carved out a clear vision for my career and was happily working as a premier advisor. I felt the role was giving me all the experience I needed to eventually be a financial advisor and I was really pleased with how things had panned out.
Life threw me a curveball.
But life has a funny way of throwing you a curve ball, and for me that curve ball came in the form of our Head of Retail Branch Network, Core Banking. She pulled me aside one day while we were on a trip in Boston and proposed I step into a new role as a change management agent. I could not have been more flustered or caught off guard – I didn't see this coming. So I leaned heavy into my network for advice, which included consulting colleagues. Finally, I had a heart-to-heart with my business partner at the time, and the conclusion was clear – it was in my best interest to accept this new opportunity and trust the process. Looking back, this change propelled me to where I am today. I learned more about my strengths and capabilities, including taking on leadership opportunities and influencing change across our organization.
There's so much opportunity at Citizens – it's there if you want it.
Today, I'm working as a financial advisor and I really love what I do. I help my clients with their retirement planning and investment strategy and add value to their entire financial life to ultimately provide peace of mind. Just the other day I concluded the transfer of assets for a newer client with a $1.2 million portfolio. I had been building a relationship with this client for nearly 15 months, slowly getting to know her and her personal goals. The more I invested the more I could give back to her, and eventually she moved her entire portfolio over to Citizens, which has resulted in a $2 million relationship. Rewarding moments like this all go back to the experience I've gained at Citizens over the past 12 years, the opportunities that exist here and the managers and network who have supported me.
Sometimes growth is uncomfortable, but growth is always rewarding.
My advice to anyone looking to join Citizens or to build a career here is this:
Build a network. Invest in those relationships and use those relationships to learn more about the company, gather feedback about how you're doing, and to expose yourself to new areas of the company.
Know what you want and communicate that. Be open and transparent with your manager, your peers, your entire network.
Don't be afraid to ask questions. Don't be afraid to raise your hand. Don't be afraid to learn new things. Sometimes growth is uncomfortable, but growth is always rewarding.
Robert's Career Journey at Citizens
Year
Role
2011-2012
2012-2014
2014-2017
2017-2018
2018-2019
2019-2020
2020-2021
2021-Present
Personal Banker*
Sr. Personal Banker*
Licensed Banker*
Sr. Licensed Banker*
Premier Advisor*
Distribution Change Agent
Premier Producing Sales* Manager
Private Client Financial Advisor
*Denotes former role title no longer available at Citizens
Want to learn more about a career in Wealth Management? Click here.
Read more stories showcasing the paths our colleagues have taken to achieve career success.
Are you looking to continue your career journey with a company made ready to support your unique career aspirations?