Pride 365
Pride is more than a celebration of individuality, but an expression of who we all are and who we aspire to be as a community — regardless of gender, race, religion, sexual orientation, or disability. At Citizens, pride is ingrained in our everyday culture, with each of us made ready to live authentically — fully committed to embracing love and inclusion, inside of our walls and beyond.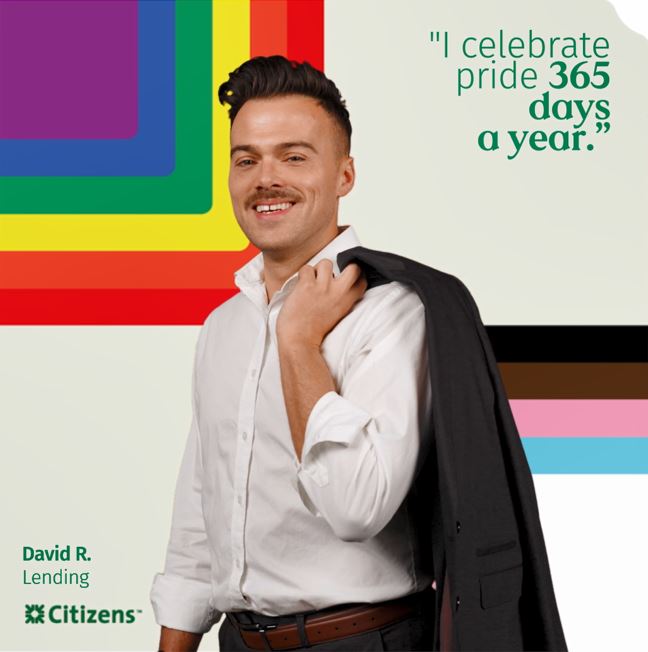 Pride is Partnership
To some, banking is dollars in, dollars out. But Citizens is so much more. We're rooted in the neighborhood and are invested in helping tomorrow's LGBTQ+ workforce meet ever-accelerating needs. Together with our partners, we're making meaningful progress through hard work, innovation, and teamwork.
Out in Finance
We proudly support Out in Finance (OIF), an organization driven to advance inclusion and equality across financial services, aid in recruiting efforts, and provide a networking forum for LGBTQ+ professionals.
Visit Out in Finance to explore their passionate support of LGBTQ+ professionals in the financial sector.
Out for Undergrad
Out for Undergrad helps high-achieving LGBTQ+ undergraduates reach their full potential. Through our partnership, we expose undergrads to Citizens internships that kick-off new careers in a caring and inclusive environment.
Lending Advice, Guiding the Way
Just as we celebrate those who live authentically, the LGBTQ+ community regularly experiences unique challenges, such as an evolving political landscape, the potential for targeted discrimination and a contradictory set of regulations that vary state by state.
We want every customer to feel made ready for whatever's next. That's why we're committed to providing customized financial advice and solutions that go beyond the basics. Read how tailored advice helped two couples forge a better financial path.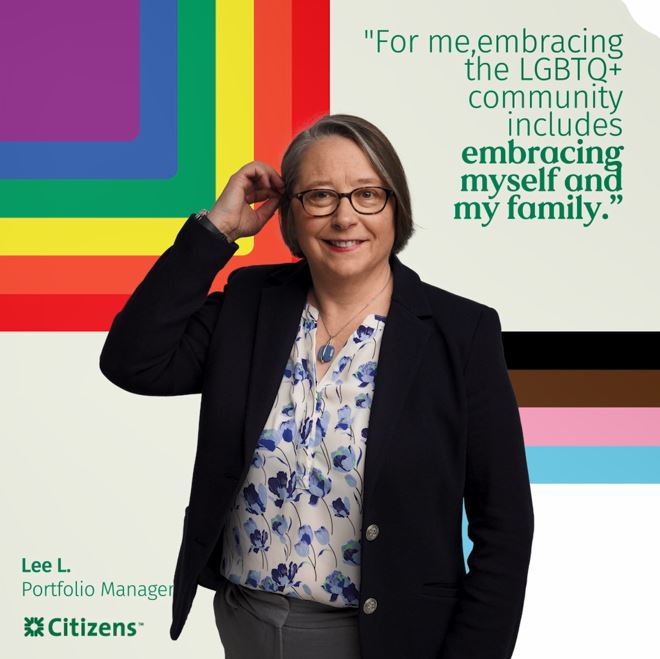 Empowering a Culture of Belonging
Ours is a culture of inclusivity that fosters employee trust inside our walls, and promotes love and understanding in the community.
Through colleague initiatives like our Business Resource Groups (BRGs), our culture of acceptance continues to grow. Voluntary, company-sponsored associations of those with similar interests, common demographics, experiences, and identities, Citizens' BRGs let employees contribute to a diverse and inclusive environment that champions learning and acceptance.
Our Pride BRG has 700+ members and allows colleagues who identify as LGBTQ+ or allies of the community to participate in a variety of ways. Monthly meetings are open forums for discussions, internal-only events feature guest speakers, like Ryan Russell - the NFL's first openly gay player, and volunteer opportunities include marching in Pride parades and Aids Walks. Citizens Pride colleagues show up for one another and the LGBTQ+ community year-long.
Talking the Talk, Walking the Walk
We love and celebrate today's fluid family dynamics and demonstrate support by offering the same benefits package no matter what your dynamic may look like. Here, same- and opposite-sex spouses and domestic partners, as well as children of a spouse or domestic partner, are eligible for inclusive benefits.
We take our support a step further, going above and beyond to provide access to gender- affirming providers for both physical and mental wellness. Things like mental health counseling and hormone therapy are available, as well as other medical benefits that may be helpful for the LGBTQ+ community, like voice therapy, facial feminization, electrolysis, and more. Dedicated services specific to the legal challenges LGBTQ+ individuals face are also available.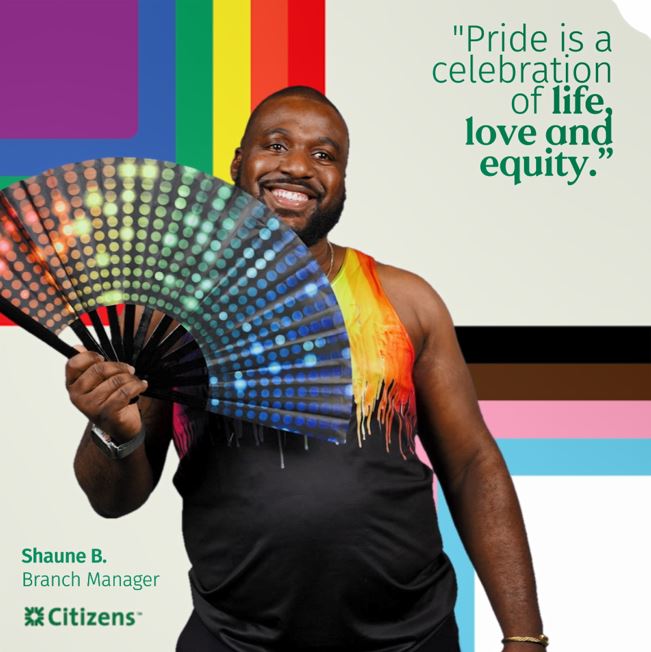 Pride All Year Round
Pride is part of our everyday culture. By working toward a world where everyone is seen, heard and respected, we're helping those we serve be ready for the best possible tomorrow.
We're always looking to add the unique skills, talents, and perspectives to our team. We offer rewarding opportunities for growth and a Pride Business Resource Group that drives unity, equality, and understanding. If you're a member or ally of the LGBTQ+ community, you'll find passion for what you do and support for who you are – here at Citizens.