How I Got Here: Just do it!
Mo Lopez, head of Transactions Processing for Consumer Operations and a 21-year Citizens veteran, recently shared in his own words the importance of continuously learning, growing and being encouraged by his mentors to pursue new career opportunities.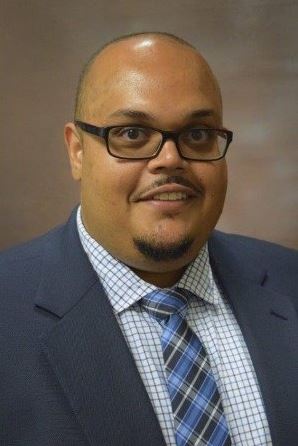 "The one constant theme at Citizens that I absolutely love and honestly why I'm still here is the people."​​​​​​​
We have such a sense of community, as if you work with these people every day. You may not see them for months or years, you pick up some project and you get back on with them like you've never stopped speaking. The sense of community and the culture of the people here, and then just the united front for delivery in terms of what we can provide for our customers is pretty cool. ​​​​​​​
"I love to learn and there is no shortage of continuous learning here."
I was assigned a role as a float specialist, meaning I would float from one department to another because my manager at the time recognized the fact that I was hungry, so she put me into that role. They call this 'learning in the flow of work' and because I learned about a variety of different areas within the company, I eventually moved on from my previous role. (Kind of funny when you think about it!)
At the time, I didn't appreciate what my manager was doing. I didn't understand what she was doing for me, but she was like 'Look, you've grown quite a bit here, but I think there is more for you.' She signed me up for a shadow program at Citizens, where you would leave your position for a couple of months and go live in another department, which was a technology role. I always loved tech and wanted to know how systems work and how they interfaced. I was curious about that.
When a job became available in that department, she encouraged me to apply for it. That opened the door for me to really dig into a tech role. When I finally joined that team, my manager encouraged me to sharpen my business analysis skills, referring me to a program at Bryant University. I went to Bryant for a business analyst course that took about six months. Then, they saw I could lead projects, so they put me in a business management program at Bryant and that was about another six months. They kept encouraging me to learn and grow and participate in industry forums to be able to expand my knowledge outside of what we have at Citizens.
Recently, I graduated from the Consumer Bankers Association School of Executive Management. This was a rigorous, three-year program that focused on finance, risk and strategic leadership. I have gained valuable experiences and insights from the program, including a variety of views at the executive level and a better understanding of how banking works.
"I've been fortunate enough to be a part of talent development programs at Citizens, too."
I was part of an emerging leaders program in 2010. That prepared me for the shift into senior management. Since I was on the PRISM leadership team, I was given the opportunity to be part of the PRISM executive management program, which gave me exposure to senior leaders and the ability to learn what it would take to work on a project at a higher level and the expectations of senior leaders, which I feel helped prepare me for the role I'm in today. ​​​​​​​​​​​​​​
"If it feels a little bit uncomfortable, sometimes that's a good thing."
I've been extremely fortunate for all my opportunities and for every manager who's chosen to support me. When people say to me, 'Oh, I don't know if I should do that.' I always tell them: just do it. You need to get out of that comfort zone. I've been afforded opportunity after opportunity, and it's been a wild ride. I'm so grateful I took those risks.
Check out all of our incredible colleague stories!