Be Supported for Who You Are - and All You Can Do
What makes us unique?
What you look like? How you think? Who you love? Where you come from? What makes you unique as an individual is how you put your unique stamp on the world.
At Citizens, we are committed to creating a world where everyone is seen, heard, respected, and feels a true sense of belonging. Our commitment to a culture of inclusion is woven into the fabric of our company. Our colleagues come from a variety of backgrounds and life experiences. Yet, every day, they work together to make a difference in the lives of others. Recognizing the unique experiences, abilities, and preferences of every individual at Citizens make us stronger.
As a part of our commitment to a culture of inclusion and supporting our colleagues, Citizens' offers innovative programs and initiatives to help individuals with disabilities to continue to build new skills, grow in their careers and thrive.
Supporting our Colleagues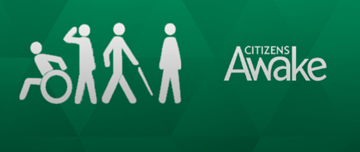 When colleagues can bring their whole selves to work, we ensure diverse perspectives are brought to every table and all voices are heard to help foster new ideas and drive innovation. Citizens AWAKE, our colleague driven Business Resource Group, serves to ensure individuals with disabilities always feel respected, accepted, appreciated, and empowered, while helping to improve the colleague and customer experience by continuing to drive awareness and education. Members have the opportunity to connect and network with leaders and colleagues in and outside of their discipline, access to exclusive events and programming and a supportive peer to peer environment offering resources to help them thrive personally and professionally.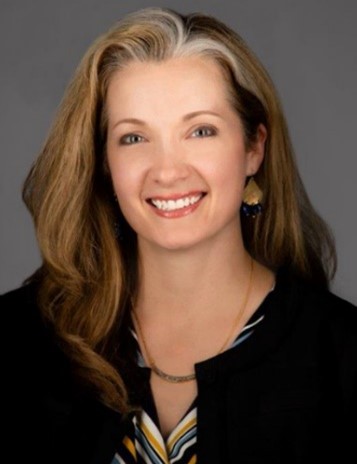 "I felt called to join this specific BRG because I am the mother of two girls with disabilities, and both of their disabilities are unseen", says Catherine Lynch, Head of Digital Experience & Human Centered Design and Chair of the AWAKE BRG. "AWAKE focuses on providing education and awareness, enhancing knowledge, and driving growth for individuals with disabilities. Our colleagues, including me, value the support system and community that AWAKE provides so that they can thrive in their personal and professional life."
This year, AWAKE launched Sharing Sessions, a new program for members, featuring colleague hosted panel discussions focusing on different topics such as Epilepsy, Autism, Individualized Education Programs (IEPs) and more.
Citizens AWAKE works across the bank to bring forth increased education and awareness to create a supportive environment. Members are currently working on ways to offer better financial education resources for individuals with disabilities, including the development of a new program to help plan for their future. The Americans with Disabilities Act (ADA) Badging Program is another example of a program Citizens AWAKE is working on to provide additional educational opportunities on the ADA to teams throughout the bank.
In partnership with AWAKE and Massachusetts General Hospital's Aspire Works program, Citizens launched the Autism at Work program in 2021, with the goal of creating learning and career opportunities for neurodiverse individuals, specifically with autism spectrum disorder, in the workforce. In 2022, the program expanded to include more career areas and opportunities across the bank. Our partnership with Aspire Works provides ongoing mentorship and training to the new hires, from the recruiting process through to managers and team members of program participants.
Our buildings are designed and continually improved with accessibility in mind. In addition, we offer workshops and resources that give colleagues access to programs and assistive technology that supports them on the job.
In the Community
AWAKE partners with different organizations and nonprofits offering members the opportunity to volunteer and partner. Most recently, colleagues volunteered for the Rhode Island Down Syndrome Society and the Epilepsy Foundation of New England. In 2022, the group selected Easter Seals as a partner for the annual Colleague Giving Campaign.
Ready for a career where you can show all that you can do?
Citizens is proud to be recognized for a second consecutive year in 2022 as Best Place to Work for Disability Inclusion by the Disability:IN Disability Equity Index. Our commitment to our colleagues and fostering a diverse, equitable, and inclusive culture is core to everything we do. We invite you to join our community and explore our open roles.