How Ryan grew from Commercial Banking intern into full-time associate
If you think back to your college days, you probably remember the apprehension of finding a summer job. Internships are competitive and a big step in narrowing down post-graduate career avenues, so the pressure to find one is felt by many students.
This was no different for Ryan, an aspiring junior at the University of Alabama. "The application process for finding an internship was a bit stressful but also very exciting," remembers Ryan. "I knew that I wanted to be in financial services and work with large companies, so commercial banking seemed like a great fit."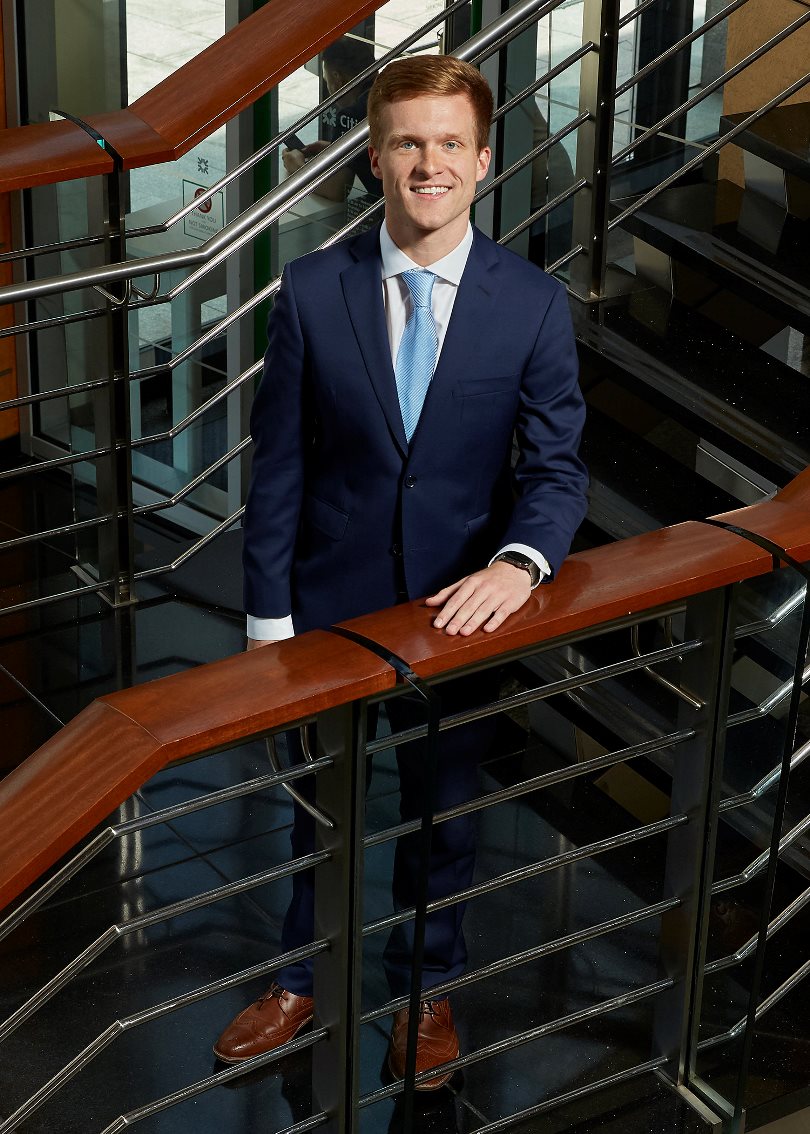 Ryan was diligent in his pursuit and after a series of interviews with Citizens Bank recruiters and managers, was able to land an internship with our Treasury Solutions (TS) group as a part of the Commercial Banking Summer Internship Program. Responsible for the strategy, development and sales of treasury management solutions, our TS group offers innovative products and services to meet the diverse needs of their clientele.
The TS internship turned out to be an outstanding fit for Ryan and his interests. "I'm always going to be beyond grateful for the exposure I had as an intern to all of the different areas of the bank," explains Ryan. "I had the opportunity to prospect potential FinTech partnerships, analyze each business line's cross-sell contributions and even present my findings to TS regional sales managers. I was able grow my research capabilities, improve my PowerPoint skills and get insight into the bank's financials, client penetration and overall pipeline activity."
Ryan credits his team as an instrumental part of his integration and success during his internship. "Across my floor, everyone in the TS department made an effort to bring me in on day-to-day assignments, let me listen in on sales calls and answer any questions I had," Ryan adds. "Between the group's phenomenal culture and meaningful work I was able to contribute, I knew I could have a future in Treasury Solutions."
Once Ryan completed his internship, he was offered a full-time role with TS and began with the bank after graduating the summer of 2018. Ryan participated in the Commercial Banker Development Program to improve his technical knowledge of accounting and credit analysis before joining Treasury Solutions full-time in September.
Ryan reflects on his experience, "I'm so grateful to have the opportunity to return to Citizens. The bank is truly invested in my career development and the people are incredible. It's inspiring to witness why the culture here is so fantastic."
Explore more stories about our Commercial Banking colleagues and learn how you can apply to one of our internship or full-time programs.

© 2019 Citizens Financial Group, Inc.