Meet Relationship Manager, Herb, Financial Literacy Mentor for the Boston Chinatown Neighborhood
If you ask Herb about why he commits so much of his time to mentoring Boston's Chinatown community in financial literacy, he has a simple yet well-reasoned answer. "My mom was an immigrant and her life was very hard when she came to America," explains Herb. "I wish she had resources like this when she came over."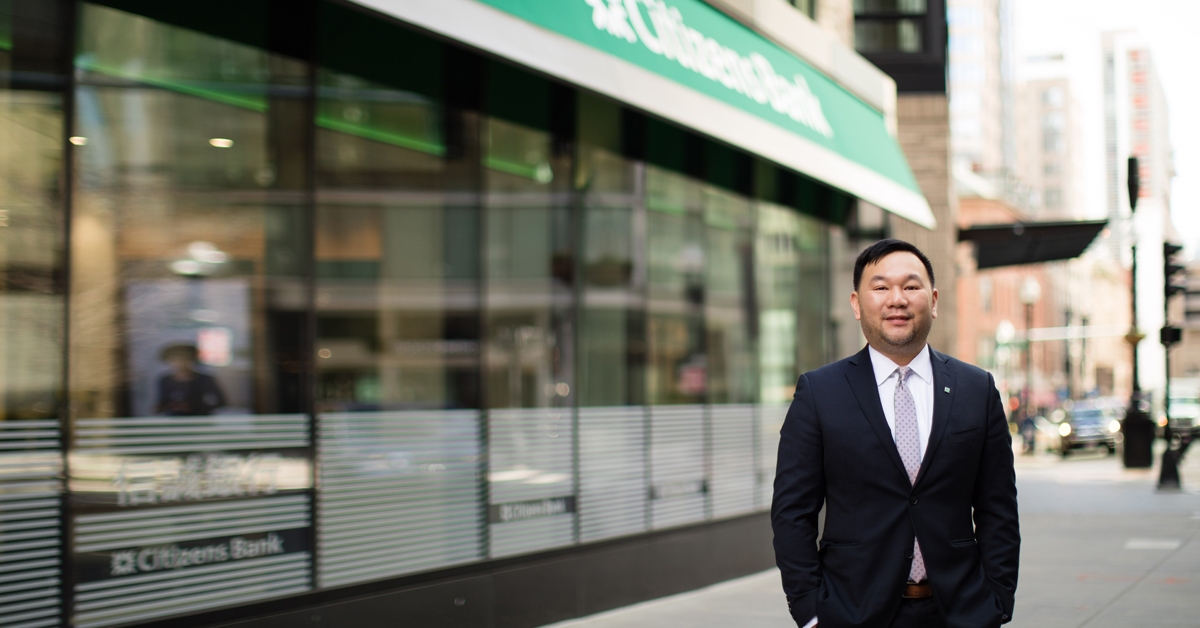 Herb is a Business Banking Relationship Manager (RM) for the Citizens Bank Chinatown and Franklin Town branches. A 17-year banking veteran, Herb started out as a personal banker, worked his way up to a branch manager, and recently transitioned to a relationship manager. As an RM, Herb supports small and medium-sized businesses with financial solutions to help them grow, save and expand. Many of Herb's clients are Chinese business owners in the larger Boston Chinese community.
Early on in his banking career, Herb became involved with the Asian American Civic Association (AACA). This community organization provides limited English speaking and economically disadvantage people with education, occupational training and social services to help them attain economic self-sufficiency. Herb began volunteering his time to conduct financial coaching and teach financial literacy workshops to AACA students.
Since initially volunteering, Herb's involvement has transitioned from a formal coach to an accessible neighborhood mentor. "I teach a credit workshop about once a month and conduct mock interviews with some frequency, still," describes Herb. "However, much of my coaching takes place on a whim. Many students have my phone number and will call me up to ask questions about credit cards, purchasing a new car and saving money, for example. These students have such a drive to learn new skills, ask questions and become financially stable—I love being able to help them out any way I can."
When asked about the most rewarding part of his community work, Herb comments, "New immigrants struggle with the language barrier when they arrive to America. They have a lot of skills—some were doctors and such before—but come over here for better opportunity for their children. I love when an immigrant or the child of an immigrant I've worked with graduates from the AACA and finds a job. Those are the success stories that keep me ticking. I've actually been able to hire a couple of my students to positions at Citizens."
The significance of the work Herb does is never lost on him. "As the son of an immigrant, I am so proud of my mom who paved the way for me and gave me opportunity. Helping out in the community is my little way of giving back," concludes Herb.
Learn more about other outstanding colleagues like Herb and the ways they give back to the communities in which they work.
© 2018 Citizens Financial Group, Inc.