Shaping the Future of Online Customer Interaction
When Catherine came to Citizens in August of 2017, she was struck by the culture that pervaded the company. "What I saw and felt was a culture that was incredibly positive and supportive, but also a culture that was demanding and pushes individuals to do their best work. It was an exciting time and I was eager to jump on board and get to work," remarks Catherine.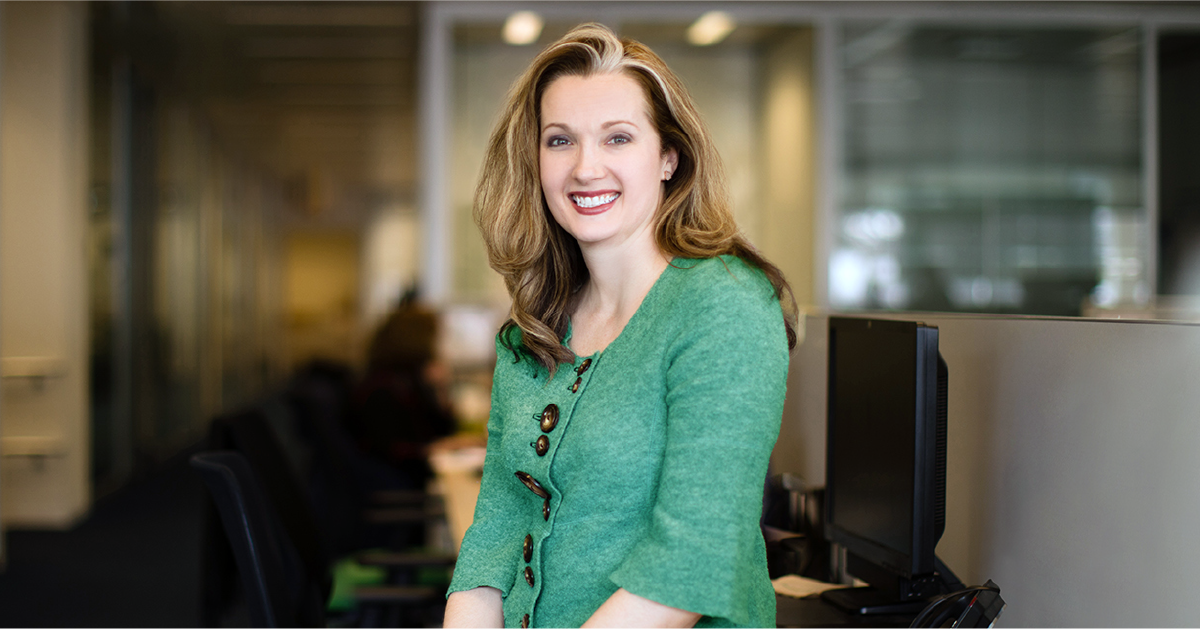 Catherine took over as the Head of Digital Banking with an extensive background in digital products, digital marketing and social media at both small and large regional banks. Catherine's purview is wide, but primarily her team owns digital banking—the user design, experience and feel behind the secure environment of online and mobile banking —and release management—new rollouts, capabilities and software to improve the mobile/online banking space.
As the banking landscape shifts from traditional in-person exchanges to web and mobile interactions, Catherine and her team are shaping the way Citizens Bank interacts with their customers. "We are working on a number of exciting initiatives," explains Catherine. "One of our newest developments is our partnership with Zelle®, a money transfer application that allows our customers to send money to friends and family through the person's cell phone number or email address. Although this initiative was well under way before I came here, I am incredibly proud of the team. Zelle started with an idea, grew through agile development and finished strong—we were one of the early banks to roll this out."
The digital banking team is also focusing on improving user experience. "User experience really permeates every area of the bank, not just digital," Catherine observes. "When our customers interact with us digitally and have a positive user experience, it brings forth those moments of truth and really has an impact on how the customer views Citizens."
When asked about Digital Banking and why someone should join the team, Catherine comments, "The financial service industry is incredibly ripe for innovation. Think about ordering a pizza on a mobile app and how seamless the experience is. There are so many ways to interact with the Citizens brand through digital, and we want all those experiences to be positive and without friction. People who join us on this journey have the opportunity to really innovate, combine the breadth of their experience from their previous job and be part of the next digital transformation at Citizens."
We are hiring for numerous roles in the digital space. We would love to have you join us on our journey and shape the future of digital banking. Explore our careers today.
© 2018 Citizens Financial Group, Inc.