Get to Know: Camille Teixeira
Meet who plans the oldest Fourth of July Celebration in the country!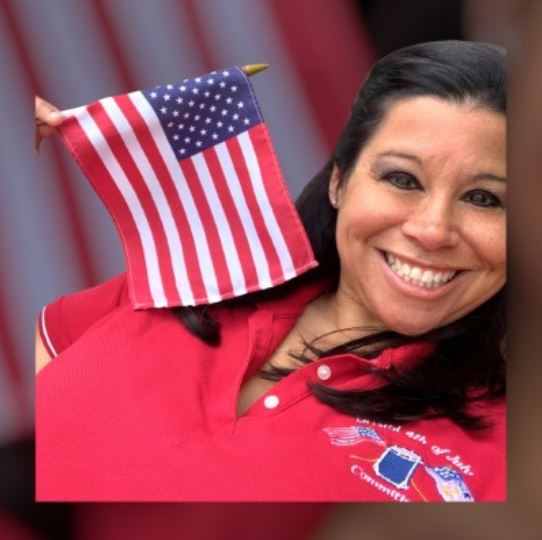 Camille Teixeira, an Information Security Specialist at Citizens, was born and raised in Bristol, RI, home of the oldest running Fourth of July Celebration in the country. Her family has been involved in the celebration for as long as she can remember. Her love for her hometown is apparent to all, so it is no surprise that after ten years of volunteering her time to the Fourth of July Committee, she would be elected Vice Chairman to plan the famous Bristol Fourth of July Parade. We sat down with Camille to learn more about how she is helping to strengthen the community where she lives and works.
When and how did you get involved in community service?
My parents have always showed the greatness of civic duty. I have volunteered within my community for many years, but I have been on the Bristol Fourth of July committee for about ten years now. The parade has been near and dear to my heart since I was a kid. It is a Bristol tradition, which has been celebrated for 237 years! Just as many families celebrate traditions, Bristol is my family and this our tradition of celebrating the "Oldest Celebration in the Nation." I'm very excited and honored to be the Bristol Fourth of July, Vice-Chairman/Parade-Chairman for 2022 and 2023.
Tell us a favorite moment in your volunteer experience to date, and why it stands out.
My favorite moment during my volunteering has been standing at the beginning of the parade route on the corner of Hope Street and Chestnut Street, the national anthem being sung, the cutting ribbon ceremony, the flyover and being surrounded by Military, Veterans, Police, Fire and Paramedics. It makes me reflect upon the great sacrifice that these individuals make to keep us safe.
What would you say to encourage others to volunteer?
Be grateful and be kind, and if you find a cause you can be passionate about, give your time!
What do you like to do in your free time to focus on your wellbeing outside of work?
In my free time, I love spending time with family, friends, walking, and going to the beach with toes in the sand.
Learn more about how our colleagues make a difference in their communities.