Helping Colleagues Grow Their Families with Adoption
Since November is National Adoption Month, we're taking a moment to reflect upon Citizens' commitment to helping colleagues expand their families through adoption. With more than 100,000 children awaiting adoption in the U.S. alone, we're proud to provide up to $23,400 toward eligible expenses and fees for public/private agency adoptions, independent adoptions and domestic/international adoptions.
The Dave Thomas Foundation recognized Citizens on its list of the 100 top adoption friendly workplaces for the 16th straight year. Since 2018, we have had 15 colleagues utilize our adoption assistance program. We take enormous pride in helping our colleagues' dreams of growing their family come true.
"Adoption is a rewarding experience for all involved, and being able to support our colleagues in establishing their families is another way we are helping them reach their potential," says Susan LaMonica, Citizens' chief human resources officer.
We're honoring National Adoption Day by catching up with a few colleagues across the bank to learn how adoption has helped their families grow.
Monika Ouellette (Massachusetts)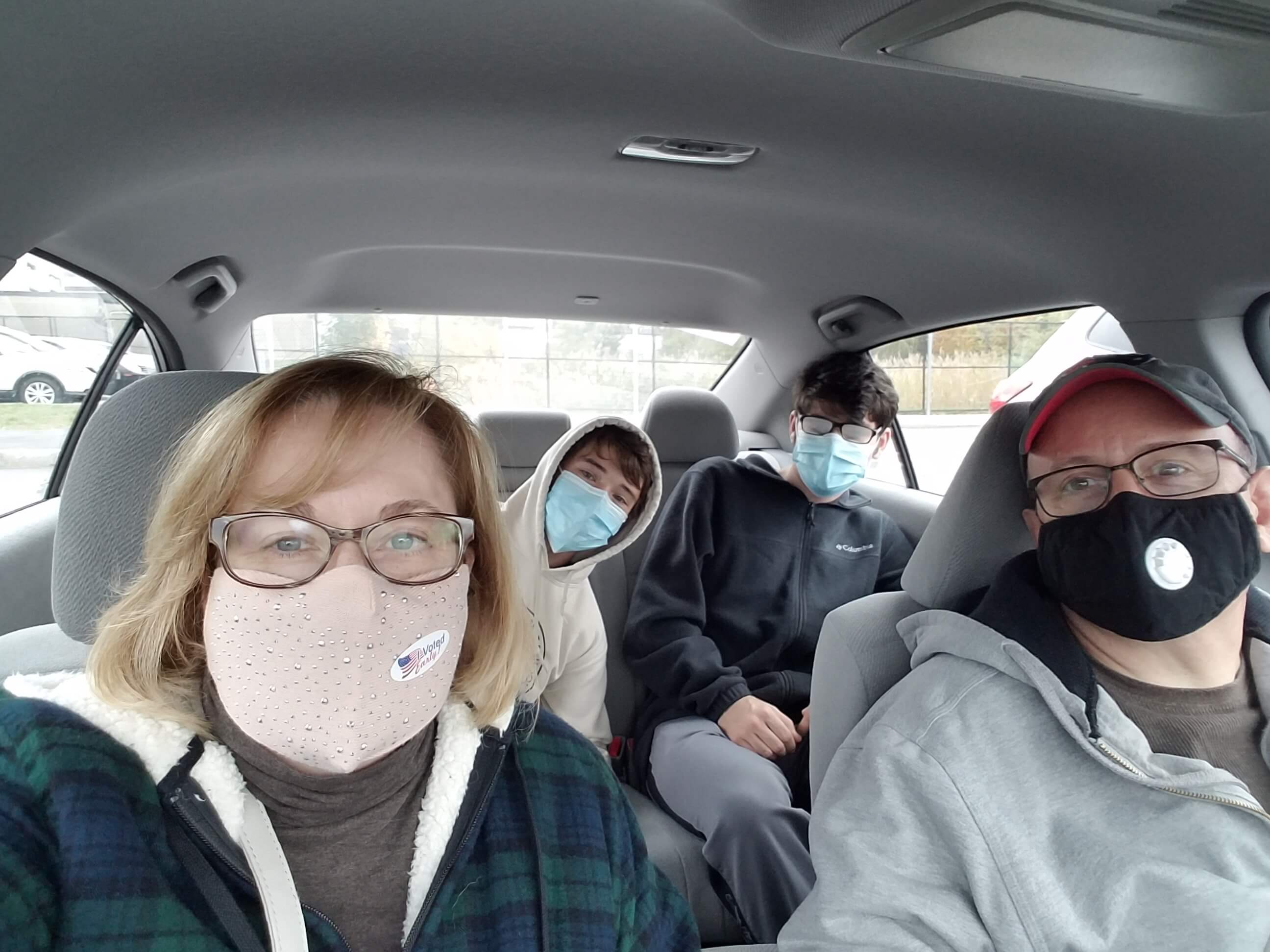 Monika's family has been busy! In 2019, her sons Nicholas and Alexander both graduated from high school. Nicholas just finished the General Carpentry program at the North Bennet Street School in Boston and is beginning a career in carpentry. Alexander is training to become an automotive technician in Mass Bay Community College's BMW Technician Program.
Like most families, their daily life was impacted by the Covid19 Pandemic. Throughout these trying times, the Ouellette family has been grateful for Citizens' flexibility and for their mom's ability to work from home. They are enjoying more family time together, watching movies, playing board games, and lots of family meals. Reilly, their family dog, is especially grateful for all the walks during the pandemic!
"The adoption benefits program at Citizens gave us the financial flexibility to be home with our sons for their first three months with us, which was critical to a smooth transition for our sons to acclimate them to life with their new family. I firmly believe that it is one of the reasons our family is so close today," says Monika.
Donna Grzenda (Pennsylvania)
Donna and the Grzenda family have also achieved some milestones together. Their son is now 19 years old and is a sophomore at a local community college, studying Psychology. He also works part time at a physical rehabilitation facility. They are so proud of him!
"I want to thank Citizens for helping us financially to begin our adoption journey years ago and for the extended interest in our family as our son grows up. It is heartwarming and greatly appreciated," says Donna.
Jared Wallace (Rhode Island)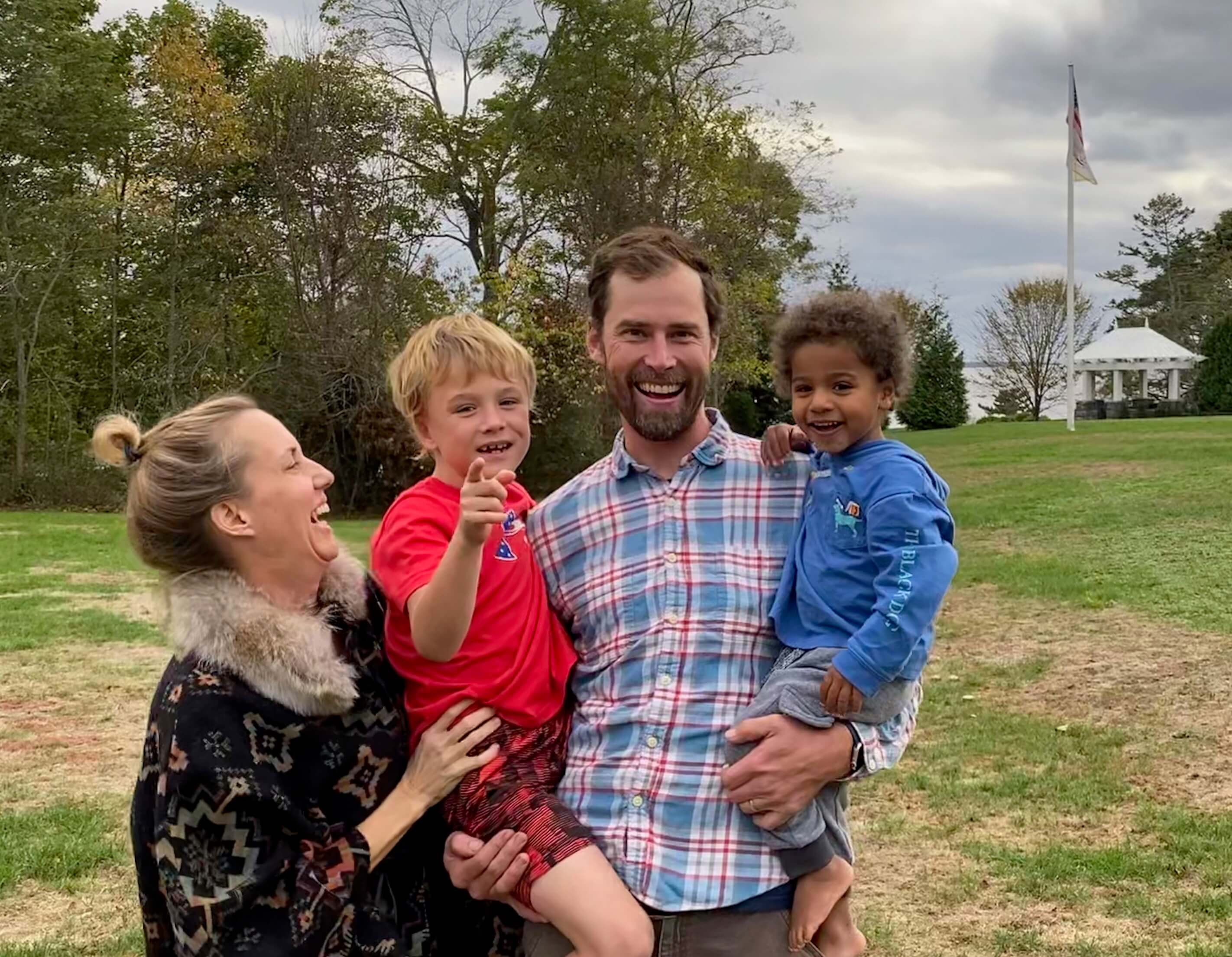 The Wallace family has been having lots of fun making new memories. Their adopted son is now in pre-school, about to turn three. He has a passion for trucks, Paw Patrol and following his older brother around. Despite spending many weeks at multiple hospitals after he was born and undergoing open heart surgery at two months old, he has no lingering effects and is a ball of energy!
"Citizens enabled my family to pursue something that would have been much more difficult without them. We have one of the best adoption benefits programs – it's very impressive," says Jared.
Learn more about the many ways in which strive to do more for our customers and colleagues each day.
Ready for a career with Citizens? Apply to one of our open roles today.