What it was like to work on our partnership with Zelle, our new person-to-person payment service.
In order to continue delivering innovation, value and personalization to our customer, Citizens Bank recently partnered with Zelle to deliver person-to-person (P2P) payment capabilities through Citizens' online and mobile banking. With Zelle, you can quickly and seamlessly send and receive money with people you know and trust, allowing Citizens to stay competitive in an industry where our customers want and need digital experiences that are simple, fast and secure.
What did it take to launch something as momentous and involved as Zelle? We sat down with Digital Technology colleagues Jason, Digital Development Lead, and TJ, Web User Interface Technology Lead, to learn more about what it took behind the scenes to launch the innovative new service.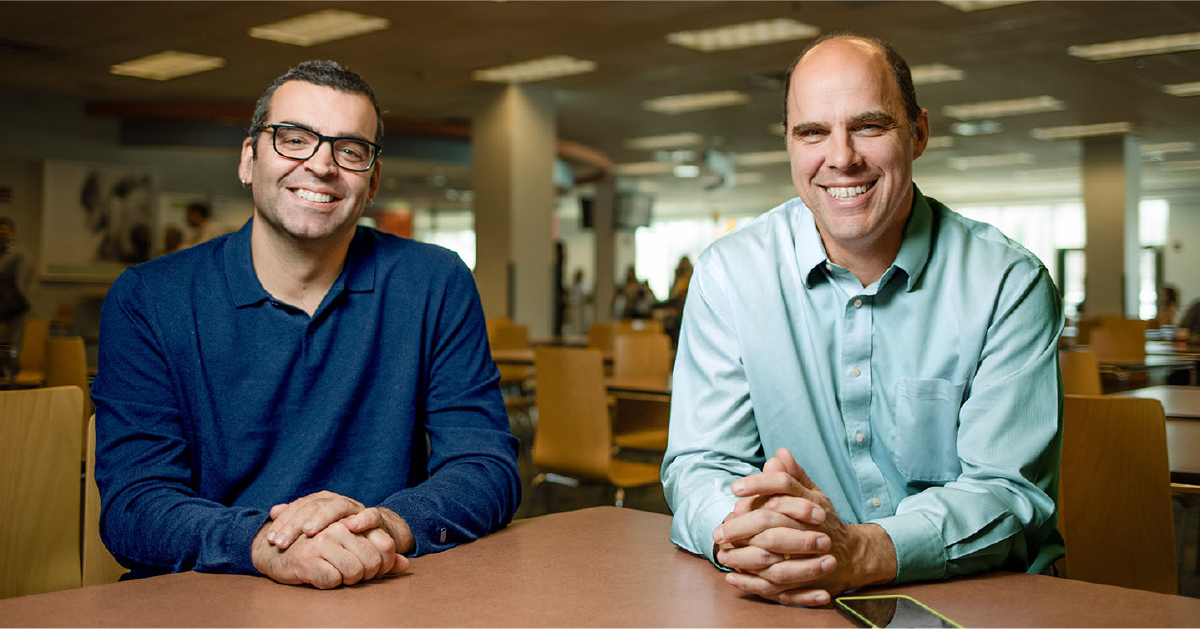 Please explain your role in working on our partnership with Zelle?
Jason: When our business partners and I learned that Zelle could increase our Person-to-Person (P2P) payment capability, we recognized that there was a huge benefit to partnering on behalf of our customers. Not only would it give our customers an easy method to move cash, it would provide us with a large network of users for our customers to send and receive money with. My team worked on integrating Zelle into our mobile applications so that consumers can transfer to almost anyone with a checking account in the U.S. We facilitated a lot of front-end and back-end system integration—it was very engaging to work on such an elaborate project.
TJ: When we work on initiatives with large integrations like Zelle, there are typically many contact points and stakeholders that need to be looped in order to make a smooth project happen. As a technology lead, I worked closely with the internal engineering team and external vendors to ensure a consistent user experience between our mobile/online banking applications and the platform. It required in-depth work in order to adapt, but looking back I have a great feeling of accomplishment.
What did it mean to you to complete it after months of hard work? What was the most rewarding part of working on the Zelle initiative?
Jason: For me, the most rewarding part of the partnership was knowing that we were directly adding features and capabilities that tie back to customer expectations and the bank's bottom line. With companies like Amazon and Apple having set the bar for what customers should expect online and on mobile, we saw the opportunity to directly enable a capability that is user-friendly and frictionless. To be on the front line of helping make an impact and adding value for our customers is really something special. You know you are making a tangible difference.
I understand the Digital Technology Team is growing and looking for people to join the team. Why would someone who works in digital technology in another industry want to bring their career to a bank, like Citizens?
TJ: People often have this impression that banks are stodgy and unexciting, particularly in the field of technology. At Citizens, I think we are breaking that stereotype. We do a lot more of the cooler technology than you might guess and if you join, you have the opportunity to really make an impact on some compelling initiatives we have going on in our space.
Jason: I would echo TJ. We are working on a variety of exciting undertakings in Digital Technology, all of which have significant impact on the customer experience. From digital advisory and supporting the Wealth Management business to leveraging Amazon Web Services for our digital development pipeline, we are driving forward with confidence and taking the user experience to the next level. If you are a passionate individual, have a strong reasoning model for why a technical solution makes sense and want to take ownership, you can find a home in Citizens Digital Technology.
If you think you might be a good fit to join Jason and TJ on the Digital Technology team, consider taking the next step and applying today.

© 2018 Citizens Financial Group, Inc.