Wearing hairnets with a smile, to help a good cause.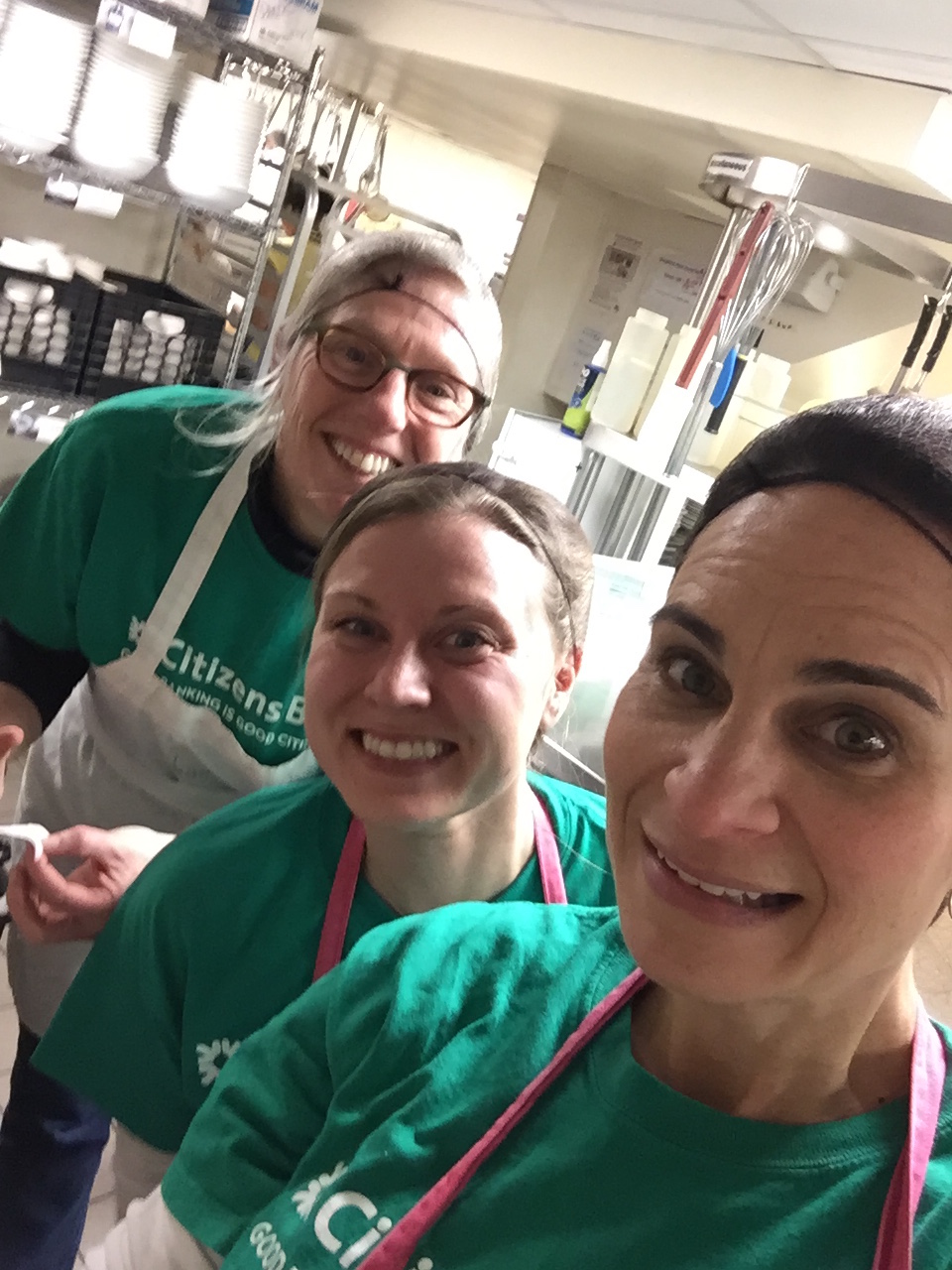 Sandra, Terri and Laura were more than happy to put on a hairnet for the first time in their lives! Representing our Talent Acquisition team, they volunteered at Women's Lunch Place (WLP), preparing and serving meals to the homeless. WLP is a day shelter serving homeless women in the greater Boston area. Citizens supports WLP and other non-profits as part of its Citizens Helping Citizens Fight Hunger program dedicated to ending hunger in the communities we serve.
Opportunities to prep, cook and serve meals at WLP are routinely available for colleagues to take advantage of in four-hour shifts assigned around breakfast or lunch. Laura comments, "WLP has a seamless process that makes volunteering easy and fun. You always know what you'll be doing and who to go to if you have questions".
Sandra, Terri and Laura jumped into the action as they prepared meals for the following day, washed dishes and sanitized tables following meal time. In addition to providing nutritious meals, WLP supports homeless women with showers, a laundry room, sleeping accommodations and distributing donated goods ranging from clothes to toiletries. An up-to-date list of job opportunities is also available to help guests get back on their feet.
"Seeing the amount of support and the generosity WLP provides to women in need is overwhelming. It's a humbling experience and I'm extremely proud to be part of an organization that is so dedicated to being involved in the community", concludes Laura.
Discover how our culture of giving back can help you develop a fulfilling career with us.
© 2017 Citizens Financial Group, Inc.