Feel empowered to succeed.
Our commitment to each other, our fellow citizens, and the communities we call home is why we come to work at Citizens Bank each day. Bring your career here and you'll experience tremendous support from both management and colleagues alike in a dynamic culture of career opportunities,empowerment, and community giving.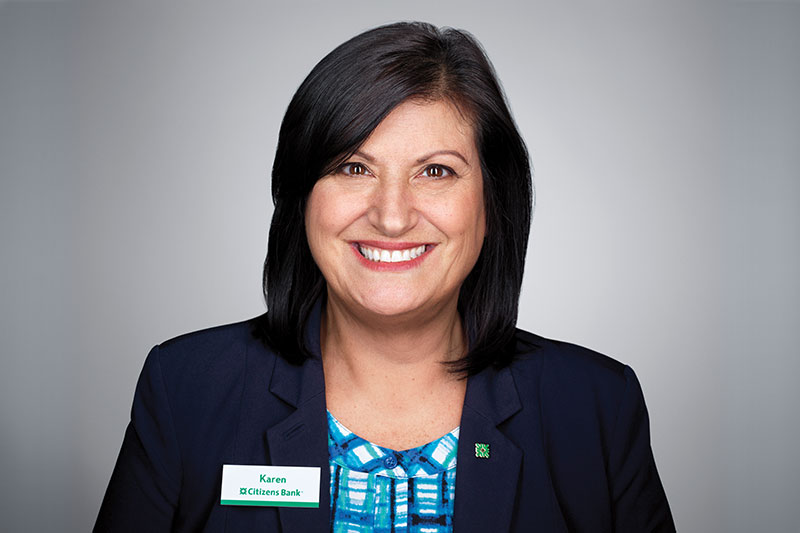 Benefits
To show our support, we offer exceptional benefits. Here are a few highlights:
Comprehensive health benefits
We offer a variety of options that includes medical, dental, vision and pharmacy benefits.
Generous paid time off
Your PTO could be anywhere from 18-27 days, depending on your role; and you'll also enjoy 10 paid bank holidays.
401(k) with 100% match
After one year of service, we match 100% of the first 4% that you contribute, plus a 2% additional annual match.
Employee stock purchase program
We offer a 10% discount on stock purchase and this is available to anyone working more than 20 hours a week.
Educational assistance program
In order to help you continue to grow, we'll reimburse you for courses that advance your career.
Discounts on bank services
We offer discounts on many banking services, preferred rates on CDs and savings accounts, discounts and savings on mortgages and more.
Sign in as a guest to learn more about our benefits.
Brandon
Premier Relationship Manager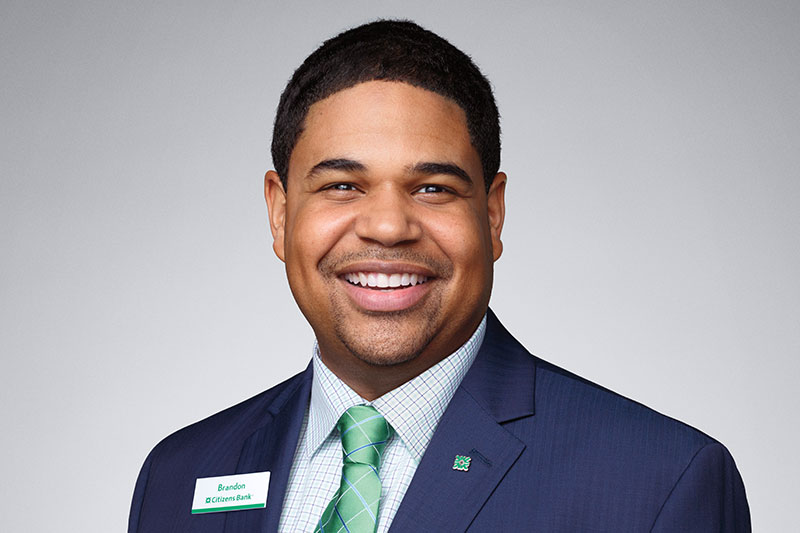 Diversity
Our colleagues come from every background, every origin, and every culture. That's because by building a diverse and inclusive organization, we position ourselves well to support our growth and the communities we serve. And we're driven to add new talent and new voices to our team. We also partner with many diversity-focused organizations to promote our career opportunities.
Awards
2018 Forbes "The Best
Employers for New Grads"
Recognized for our commitment to supporting new graduates throughout the workforce.

2018 Adoption-Friendly Workplace
"Top 100"
Recognized for our support of colleagues who are building or adding to their families through adoption.

2018 Military Friendly Employer
Recognized for our commitment to supporting our colleagues from the military.

2015 Black EOE Journal
"Best of the Best"
Recognized for our outreach and support in the African American community.

2015 Hispanic Network Magazine
"Best of the Best"
Recognized for our continued support of Hispanic and Latino professionals.

2015 Professional Woman's Magazine
"Best of the Best"
Recognized for our commitment to women throughout the workforce.
Community Commitment Awards
2015 Consumer Bankers Association
Joe Belew Award

Honored for our Citizens Helping Citizens Manage Money program, with a particular emphasis on a financial education initiative in West Philadelphia.

2014 SPONSORIUM Award

Awarded with a 2014 SPONSORIUM Award, honoring companies from around the world that are improving the quality of community life in their local markets and globally.

2014 "What's Right about RI" Award

Honored by a committee made up of business, community, and non-profit organizations which highlights the positive things happening throughout the state.

2015 GI Jobs Military Friendly Employer

Award recognizing select companies who meet the criteria of "Military Friendly Employers" designees, based upon a company's long-term commitment to hiring former military, recruiting, hiring efforts and results, policies for Reserve/Guard members called to active duty, and the presence of special recruitment military programs.
View All Awards