Technology Development Program
The banking industry has fundamentally evolved. The way we interact with customers has changed from in-person to predominantly digital over the last decade. Our technology team is rapidly responding to this evolution by digitizing our business and driving amazing experiences for our customers.
Our Technology Development Program is designed to help tech enthusiasts channel their skillset and make a meaningful impact in the world of banking. Through significant assignments, comprehensive training and exposure to dynamic leaders, you'll develop into a well-rounded professional while helping us build the bank of the future.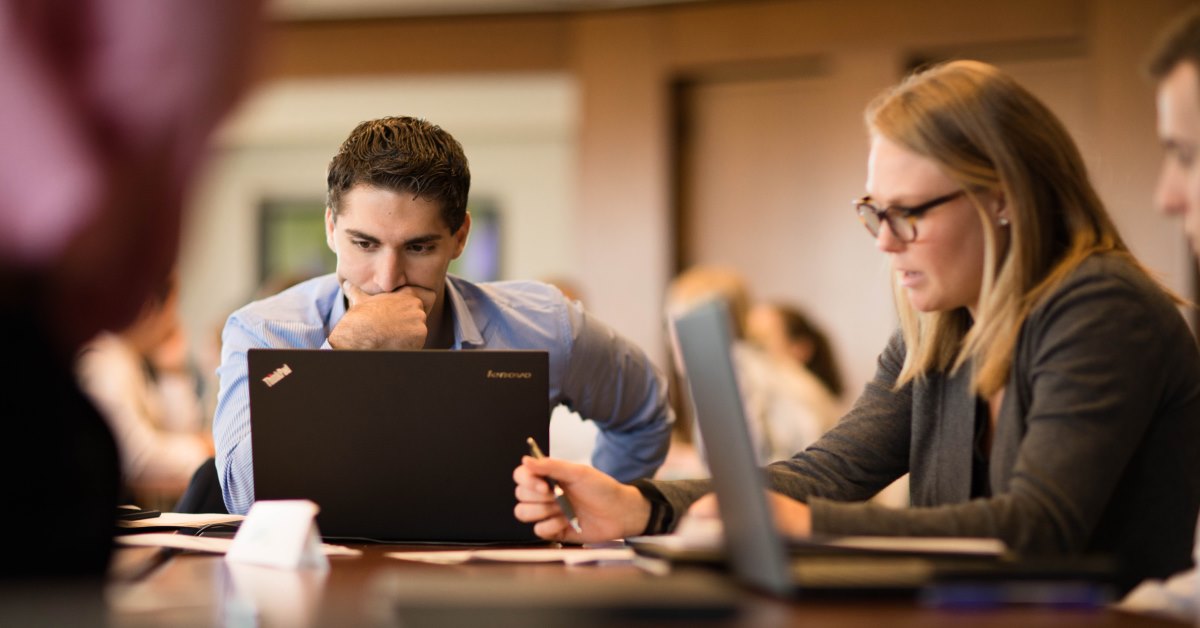 WHY APPLY?
Opportunity for you to experience a 1-year program with placement in one of several tracks, including software development/engineering, infrastructure engineering, and testing and automation
Development of skills and knowledge necessary to support critical IT systems in a complex enterprise environment
Exposure to Technology Services executives and senior leaders on a day-to-day basis
An established mentorship program designed to guide you through your first year
A competitive compensation program
PROGRAM FEATURES
Placements available in Johnston, RI (check out our new state-of-the-art campus) as well as Phoenix, AZ and Franklin, TN
Hands-on training while you pursue a broad range of initiatives alongside a group of talented engineers and mentors
Technical training focusing on Agile Methodologies, Design Thinking and Artificial Intelligence
Unique volunteer activities, networking events and business competitions that offer exposure to our customers, community and executives
Prospective areas of specialization include Software Engineering, Digital Development, Scrum, Cloud Engineering, Data Engineering, Quality Assurance, Robotics & Process Automation, Systems Engineering, Infrastructure, Network Engineering, Cybersecurity, IT Risk

EARLY CAREER PROGRAM ACTIVITIES
2-day orientation in downtown Boston with all bank-wide Early Career Development Program colleagues
Branch and customer site visits (such as the Harpoon Brewery)
Dedicated community service activities with your peers
Early Career Program development days

Several development/training days, where executives in the bank will speak to you


about high-level banking operations and offer advice on how to succeed

Strategic Challenge – All Early Career colleagues are split into mixed teams and assigned


an organizational problem

Over the first 3-months of the program, you and your team will schedule calls and


meetings to develop a plan to win and solve the problem statement
Your team will present to a panel of judges in September and the winning team will


be given the opportunity to present to an executive counsel the following month
CAREER PATH
From this program recent college grads can further grow and develop into management or leadership roles in several different areas, including software engineering, digital development, scrum, cloud engineering, data engineering, infrastructure engineering, quality assurance, and automation.
Qualifications:
Class years: seniors and recent graduates
GPA: 3.0 required
Majors: Computer Science, MIS, Information Technology, Cybersecurity , CIS or related major
Key Skills Gained:
Coding in multiple programming languages, Agile practices, design thinking, data management, technical knowledge of bank applications and infrastructure in an agile environment
Robust technical skills aligned to your specific area of focus