Meet Sean, associate relationship manager and CBDP grad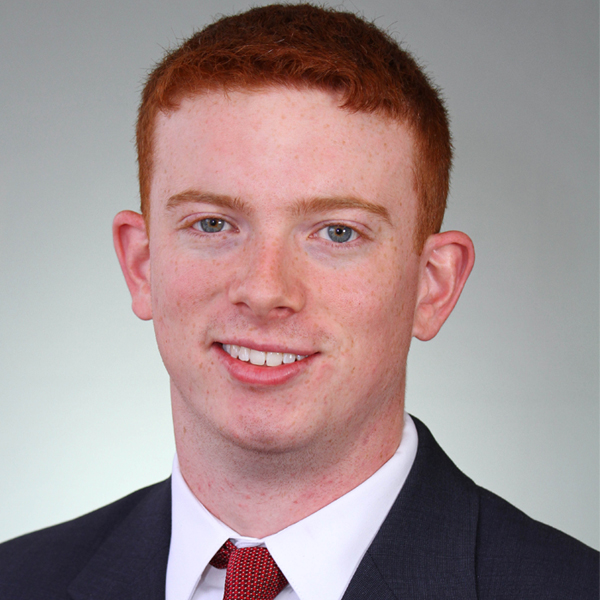 Sean grew up in Milton, MA and graduated from Boston College where he majored in Economics and French. A graduate of the Commercial Banker Development Program and currently an associate relationship manager, he has been working at Citizens for over 5 years now. Read how he is taking his CBDP training, skills development and hands-on rotational experiences to grow his career in commercial banking.
What made you interested in the CBDP program?
I learned about the CBDP through the Career Center at Boston College when I was an undergraduate. What interested me most in the CBDP was the training and development aspect of the year-long program. Although I did not have a strong understanding of commercial banking while conducting my career search, I was confident that after a year of training through the CBDP, I would be put in a position to succeed.
What was your experience like in the program?
The CBDP created an excellent learning environment that combined classroom training with case studies and rotations within two different business lines. In my opinion, the best part of the CBDP is the business line rotations where analysts are exposed to senior corporate bankers and given the opportunity to learn best practices and develop their own style.
What was next for you after the program?
Upon completion of the CBDP, I joined the Mid Corporate Portfolio Management (PM) team as an analyst supporting the New England and New York portfolios. After 2.5 years as an analyst, I was promoted to a portfolio manager on the same team and held that role for 1.5 years. I am now an associate relationship manager ("ARM") working with the Middle Market and Mid Corporate teams in the Northeast Region. In this role, I work with relationship managers to develop relationships with existing clients and prospects primarily through the development of thoughtful corporate finance presentations. The ARM position was created as an intermediary step for colleagues in portfolio management that are interested in becoming a relationship manager so my goal is to transition into a Relationship Manager position in the next 2 years.
How is the ARM role different from PM?
The ARM works very closely with the PM team to evaluate financing opportunities and structure transactions so the skills developed in the PM role are crucial to success as an ARM. As one may expect, the ARM role is more client focused than the PM position so more time and attention is spent on strategy and the development of pitches for clients and prospects rather than the underwriting and review responsibilities in the PM role.
What advice do you have for anyone interested in getting to the ARM role from a PM level?
The ARM position is great for those that are interested in transitioning the skills developed within portfolio management into a role as a relationship manager. I would suggest getting to know the RMs on one's own team to see if relationship management is the right path. Understand the RM's day-to-day, observe their interactions with clients and try to picture oneself in the RM position to see if it is a role that is appealing. Anyone that is interested in the ARM role should have a discussion with his/her manager, team RMs and current ARMs to develop a better understanding of what the role entails.
What is your favorite thing about working for Citizens?
At the risk of sounding like a broken record, the best part about Citizens is the people. I am fortunate to work directly with a team of intelligent and friendly people that have an interest in helping me grow.
Today Sean lives in the North End of Boston with his fiancée, Jackie. In his spare time, he enjoys golfing, watching sports and his most recent endeavor of developing cooking skills.
Discover a career full of potential and growth in Commercial Banking.




© 2019 Citizens Financial Group, Inc.
Related Jobs - Commercial Banking