Two generations of colleagues developing meaningful careers at Citizens.
When Pat Jr. was looking for a job out of college, his dad — and namesake — encouraged him to work for a company with an extraordinary culture. "The mission, values, work environment, and people are the important things to consider when looking for a job," explains Pat Sr. "Other than that, I encouraged Pat Jr. to make an independent decision. But, I'll admit it was a pleasant surprise when he landed a job at Citizens Bank."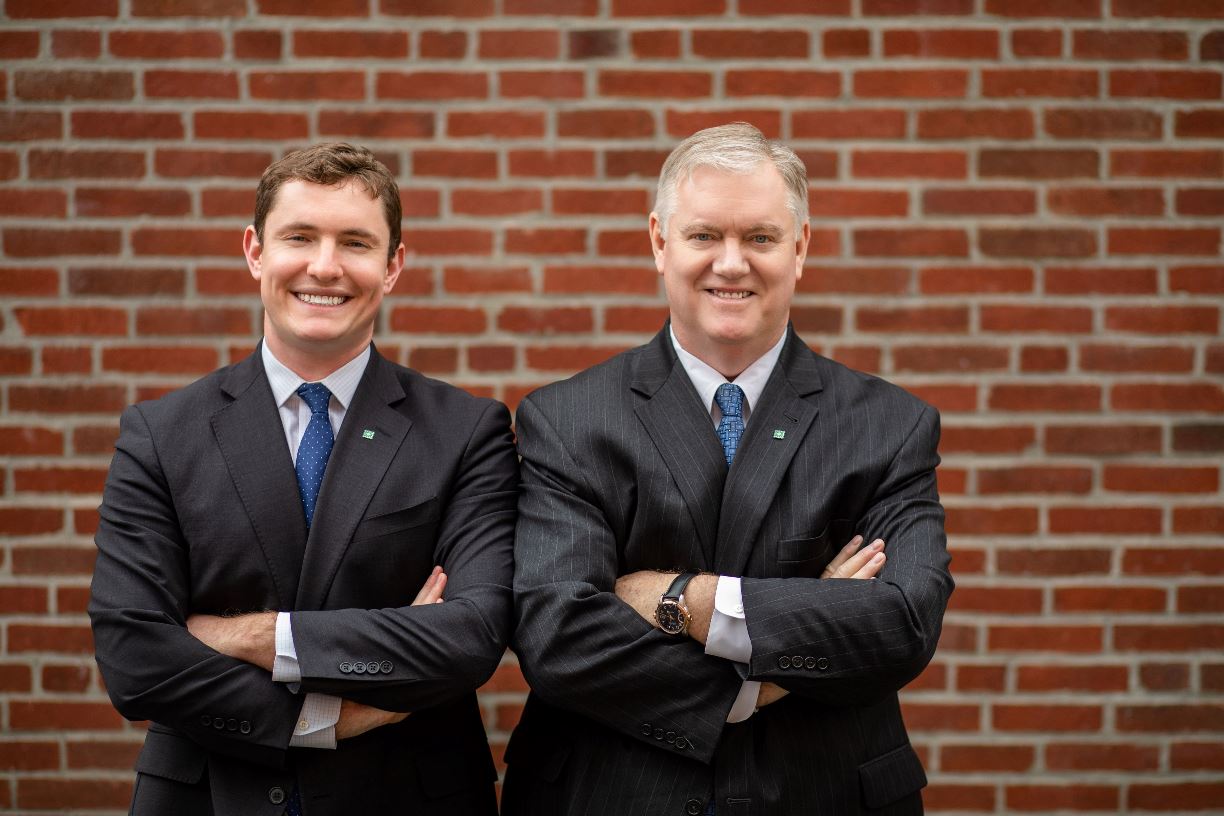 We sat down with the father-son duo to talk career growth, company culture, and how different generations are able to develop their careers at Citizens.
Tell us a little about your background. Any fun stories from growing up you would like to share?
Pat Sr.: A ton of great memories from past years come to mind. One that I'll share is the time Pat Jr. and I spent a weekend climbing Mt. Washington in New Hampshire. It ended up being quite stormy as we made our way up, but we trudged on; the weather eventually broke and we got to the summit. It was a challenging but rewarding experience that I remember quite fondly.
Pat Jr.: We were an active family growing up, especially with sports. Dad was my coach for a number of my basketball and baseball teams. He stressed teamwork and responsibility as key ways to be successful on a team…lessons that still resonate with me to this day.
Why did you join Citizens Bank and why are you proud to work here?
Pat Jr.: One of the main reasons I joined is that I observed a company that was dedicated to giving back to its community. That meant a lot to me as I was searching for my first job. It makes me really proud to see all the work we do fighting hunger, teaching financial literacy and investing in the community. Plus, each quarter, my branch team and I take time to volunteer with an organization in the community, such as the food pantry.
Pat Sr.: I've built my career here because of the culture. I believe the quality of a place to work is defined by the quality of the people who work there. We have amazing, well-intentioned colleagues here who really drive home our credo and make going to work each day a real treat.
How do you think Citizens leverages the strengths and skills of different generations?
Pat Sr.: I believe Citizens does an amazing job of tapping into the wisdom and experience of its more tenured colleagues. Those of us who have been in banking for a long time, and experienced its ups and downs, have learned a ton of valuable lessons. The way we've been able to bridge the gap of younger and older generations is helping us embrace change as an institution, which is critical to our success.
Pat Jr.: Citizens is taking huge strides in the area of innovation and digital offerings. I think we've done a great job of tapping into our own workforce for ideas and transforming the way we work so we're better prepared for the future.
What lessons or values have you learned from your dad over the years?
Pat Jr.: Two lessons come to mind. The first is a hard work ethic — perform diligently and don't take shortcuts. The second is teamwork and collaboration. In my role, sometimes we encounter customers with complex financial situations. When we think client-first and work effectively as a team, we're better able to help address their needs.
How do you support Pat Jr.'s professional goals?
Pat Sr.: I try to remind him – and others who are early on in the workforce – to be inspired and feel that you're doing something worthwhile in your career. The quality of your work resonates when you feel good about what you're doing.
Check out more stories to learn how we empower colleagues to support each other and reach their potential.