Lessons Learned from Mentoring: Meet Rhode Island Big Brother of the Year and Audit Colleague, Nick
Before Nick joined Big Brothers Big Sisters of Rhode Island, he wasn't quite sure how to define mentorship. "Like Big Data or The Cloud, I knew it was important, but it was difficult to put into context," jokes Nick. "Even now I am still learning, but becoming a mentor with Big Brothers was critical to my understanding of what it means to be invested in someone's future and to want them to succeed."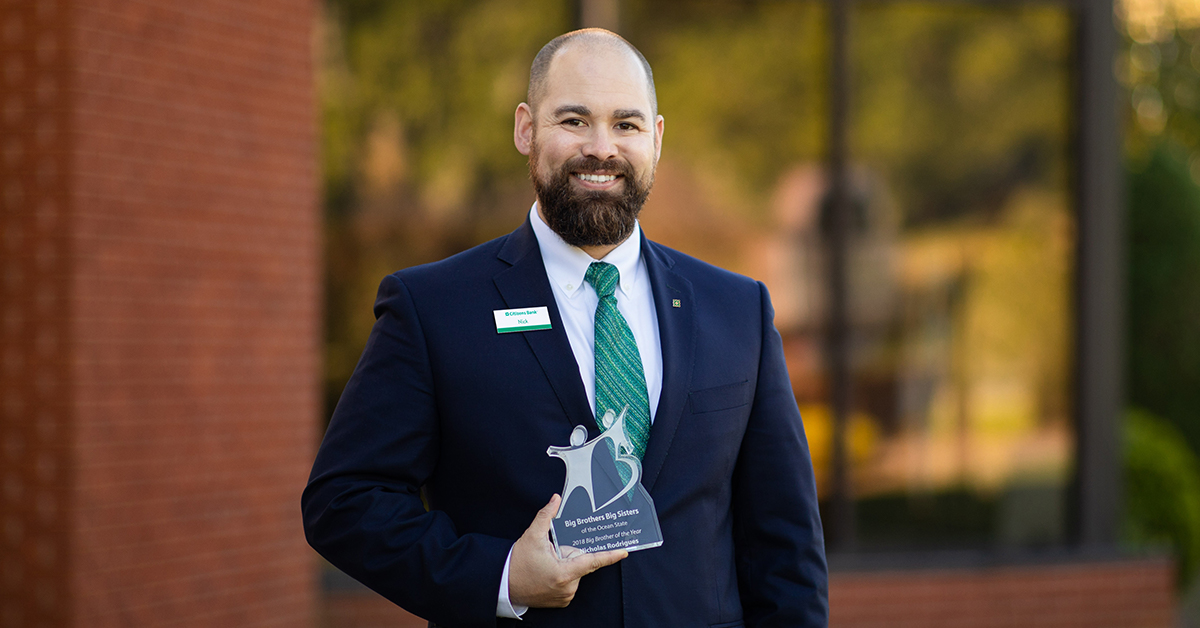 Nick, our Program Manager in Internal Audit, began volunteering for Big Brothers Big Sisters of Rhode Island in 2014. He was partnered with middle school student Angel and quickly began to develop a relationship with him. Four years later, Nick has been named Big Brother of the Year for his continuous dedication to his mentee. Nick has also joined the Big Council where he helps the organization identify ways to recruit mentors. Currently there are 92 boys who are waiting for a Big Brother.
While Nick mentions the partnership is totally focused on the development of the Little Brothers, he has also benefited as a result of the program. "I've had the privilege of being able to watching Angel grow up as I've gotten to know him over the years," explains Nick. "Our relationship has evolved and seeing him isn't a volunteer activity anymore; it's a part of my life and something that I look forward to each week."
Asked to expand more broadly upon mentoring and what it means to him, Nick shares these three lessons he has learned from his experience over the years:
Mentoring is an in-person activity, with the emphasis on being active: "Mentorship is not passive and can't start with an email; it requires the mentor to be present and tuned in to the conversation. When Angel and I were first matched, I had to rely on a lot of non-verbal cues while we were talking. Over time it's easier to pick up on those things but not right away."
Be open to stepping outside of your normal: "I didn't know what I was getting myself into the first time I took Angel to the aquarium. I was thinking of a million ways that it could go wrong. I work in the Audit Department, so I am really familiar with risk. I had my reservations but none of it materialized, which was a huge relief. It was a lot of fun and I learned that he was brave enough to touch a live baby alligator (with professional supervision in a well-controlled environment)."
You can't expect anything in return, but know if you are truly committed it will help you mature and learn more than you thought was possible: "Angel and I are miles apart sometimes. He sends me text messages with icons and random letters jumbled together, while I still try to use punctuation in my text messages. We learn from each other and come to find out on the things that really matter, we have a lot more in common than people sometimes give us credit for."
Learn more about life at Citizens, other examples of how we are making a difference in our communities, and how you can apply to join our organization.
© 2018 Citizens Financial Group, Inc.