Meet Usha, marathon runner, loving mother, banking executive – in no particular order.
Each year in the United States and Canada, over 500,000 people compete in and finish a marathon race. It's a commitment that requires significant alteration to their work schedule, family life, workout regimen, eating and sleeping habits in order to train effectively. So how do these folks prepare for the epic but grueling 26.2 mile battle?
One of these enthusiastic marathon runners is Usha, Head of Checking & Fees at Citizens Bank. Usha caught the running bug after her first son was born. "I started jogging to get back into shape and to get some quiet time as a new mother. It was some much-needed physical and psychological revitalization," remembers Usha. "I could only make it about a mile or two at the time, but I gradually built up my endurance and became enthralled with the self-motivation and personal achievement that comes with long-distance running."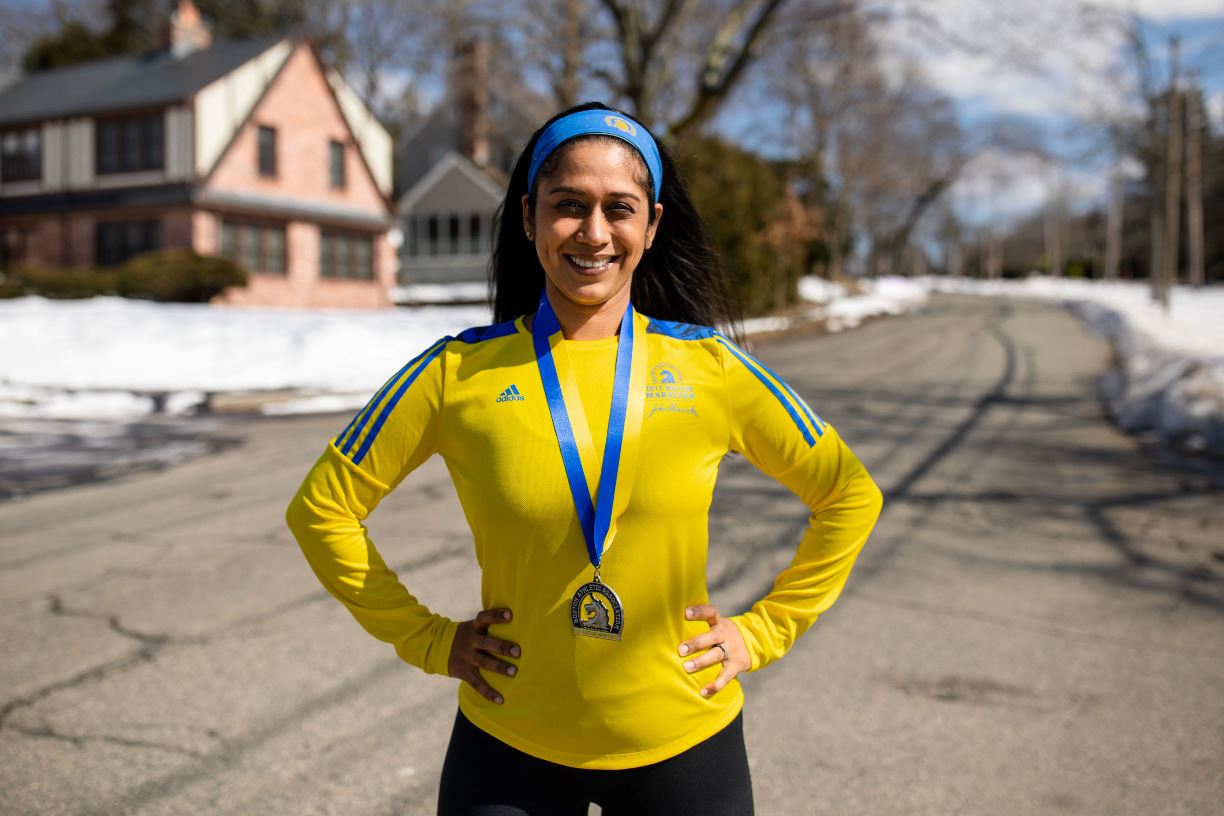 Usha is running 26.2 miles this year in Boston, and raising money for Family Promise Metrowest, a local non-profit charity. The organization works to transform the lives of families with children who are homeless. They mobilize a diverse community to provide shelter, education, and comprehensive support. "I was devastated to learn that the average age of someone who is homeless in Massachusetts is eight years old," explains Usha. "As a mother raising two young children, that statistic hit home. The support that Family Promise Metrowest provides really helps these struggling families get back on their feet."
As a banking executive and working mom, Usha has no shortage of responsibilities and commitments. Although frequently competing against time, she is incredibly determined in her training.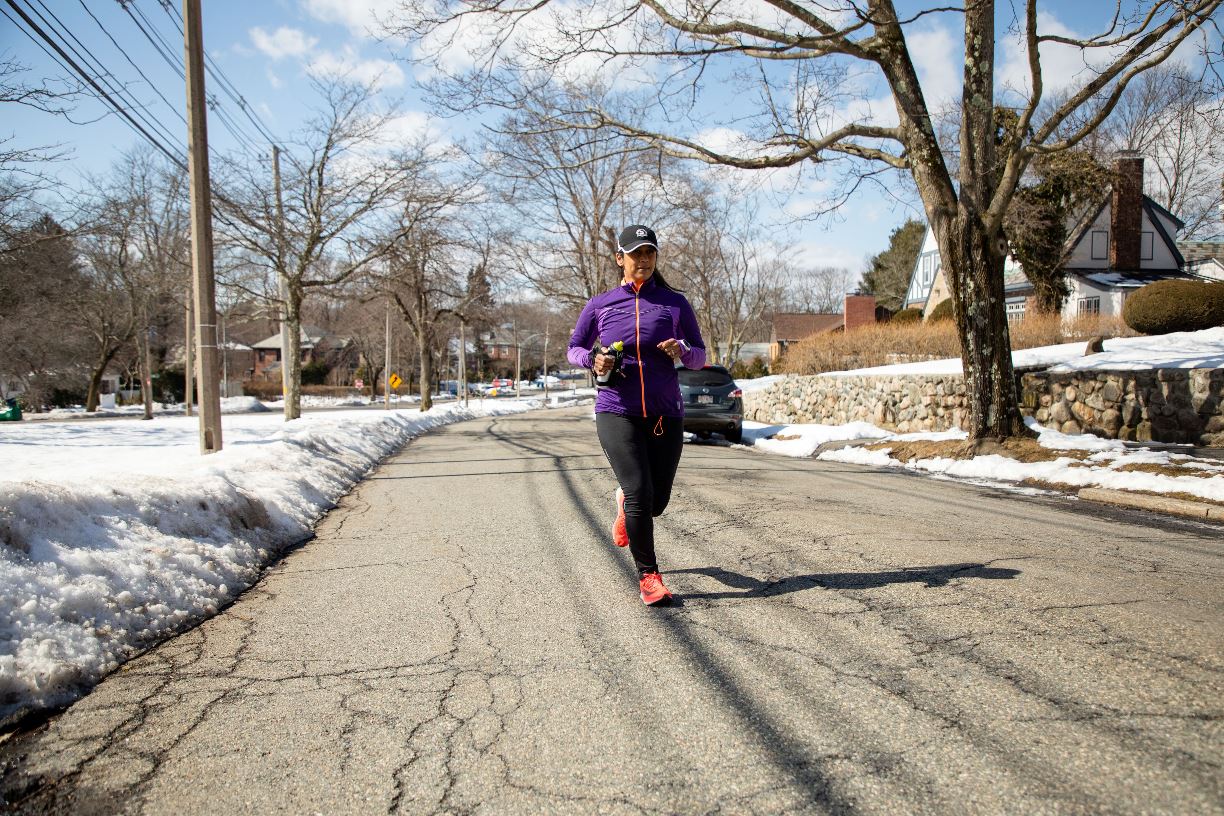 Usha shares three ways she is sticking to her goal, which she believes all working professionals setting goals outside of their work can learn from:
Start small, slowly improve: "When you are setting a large or lofty goal for yourself, you have to start somewhere. When I first started running, a mile was too much for me, so I would alternate running and walking between mailboxes around my neighborhood until I gradually built up my endurance. If you start off too big, you run the risk of burning out and quitting! If you want to read more often, start by reading 10 minutes a night. If you want to grow your career, start thinking about the milestones you need to hit to get there. It's all about continuously trying to improve and get better."
Stick to a calendar or organized timetable: "I find when I schedule out my goals on paper, I stick to them more easily. My long runs are every Saturday and I need to run at least another four times during the week, for example, so I know I have to plan my work and personal schedule accordingly. Sometimes that means running at 5am in the morning, right after work or late at night. If I have to travel for work, I make sure to get my speed workout done before so that I don't skip out on the hardest part of the training for me. Putting a timetable together holds me accountable, which is very similar to how I operate at work. And don't forget to treat yourself after – I love going to Shake Shack on Fridays after a long, successful run."
Find a community to support you: "One of the biggest support systems I've found during my training is my town's running group. There are tons of runners who I join on morning group runs on the marathon route, local trails, or even the high school track. My family is another great support system — my kids and husband always keep me motivated to stick with the training, especially when it gets tough. A great community of people around you — at home, at work, with a club or organization — offers encouragement and support as you work toward your objective."
Visit Usha's page for more information about the 2019 Family Promise Metrowest Boston Marathon team.
Otherwise, check out other stories of our extraordinary colleagues like Usha and learn why they are growing their careers with Citizens Bank.

© 2019 Citizens Financial Group, Inc.