Corporate Training Facilitator Mandy takes learning and development into her own hands.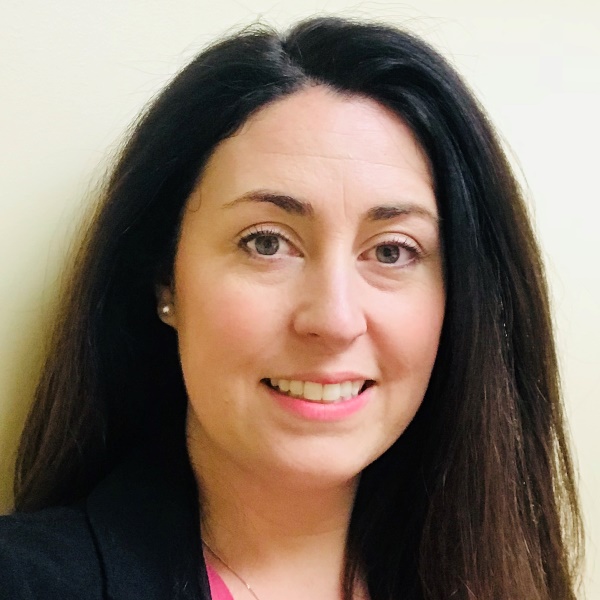 Mandy joined the bank in 2010 as a branch manager. She has been a corporate training facilitator with Human Resources for the past four years, based in Albany, New York. Her role is to equip new retail colleagues to deliver a differentiated customer experience. Mandy brings the Citizens Credo to life by ensuring colleagues have a great onboarding experience. We sat down with Mandy to talk to her about her role, inspiration in her career and the ways she is developing professionally.
Tell us about a woman who inspires you.
I am fortunate to have several great women that motivate and inspire me every day. When I'm looking for inspirational quotes, I think of Maya Angelou who said, "I've learned that people will forget what you said, people will forget what you did, but people will never forget how you made them feel."
What is the best piece of advice you have received that has helped you in your career?
The best advice I received was from a Financial Advisor, Richard, who supported my branch when I was a Branch Manager. He said you can always count on change in this industry – and it's best to embrace the change and know that if you always do the right thing, you will find fulfillment.
What investments are you making in yourself to ensure that you reach your potential?
For the last year, I have been working towards my Master's in Education degree in eLearning and Instructional Design. Thanks to our partnership with EdAssist, I was able to learn about new career paths that compliment my career history, current role and passions with the needs of our business, and find the master's program that has helped expedite my self-development. EdAssist interviewed me and then researched both our tuition reimbursement program and industry trends - a truly amazing experience.
Tell us a little bit about what makes you who you are.
My husband and two children keep me very busy. My kids and I spend several months each year hand making their Halloween costumes. We enjoy swimming and running at the YMCA a few times a week. Both my children play soccer and my daughter is preparing for her first dance recital. Our family enjoys being in our backyard, especially when we can have a bonfire. I also enjoy sewing and several other creative mediums. I also revel in my work delivering on the community portion of our credo. This past year I volunteered with other facilitators at the Food Bank of WNY and participated in several card-writing events. I also have worked with two non-profit organizations: Hope 7 Community Center and the Ella Grace Chiari Foundation.
Have you joined any Business Resource Groups (BRG)? Why is it important to participate in a BRG?
I joined all of our BRGs and am very excited about the potential of these groups. Our diversity and inclusion focus was launched just as I completed a course in my master's program that challenged us as leaders to think about how we can create equity in our learning environments. I believe one of the most important things I can do, not only in my role as a facilitator but also as a human being, is to continue to expand my perspective. I can't make the kind of impact I want on people's lives if I can't understand where they're coming from. The BRGs help us hear each other's perspectives and work to create more inclusive solutions for our customers, communities and colleagues.
Learn more about life at Citizens Bank and how you can join the ranks of our team, like Mandy did.

© 2018 Citizens Financial Group, Inc.