Boston-based Licensed Relationship Banker Michael leverages the support of his branch peers to develop his career.
Michael graduated the University of California, Santa Cruz in 2017, eager to move the East Coast shortly thereafter. An enthusiastic history buff with an interest in the financial services industry, Michael was looking for the perfect fit. "I have a degree in business management economics and did an internship with a financial planning company in college which really sparked my interest in investing and financial planning," explains Michael. "When I was deciding to move to the East Coast, everyone talked about Citizens Bank and their reputation in the Boston community. As I was conducting my job search, I saw the opening for a role as a Licensed Relationship Banker (LRB) with Citizens Bank in Boston. The opportunity to work for them in such a cool, historical city was something I couldn't pass up."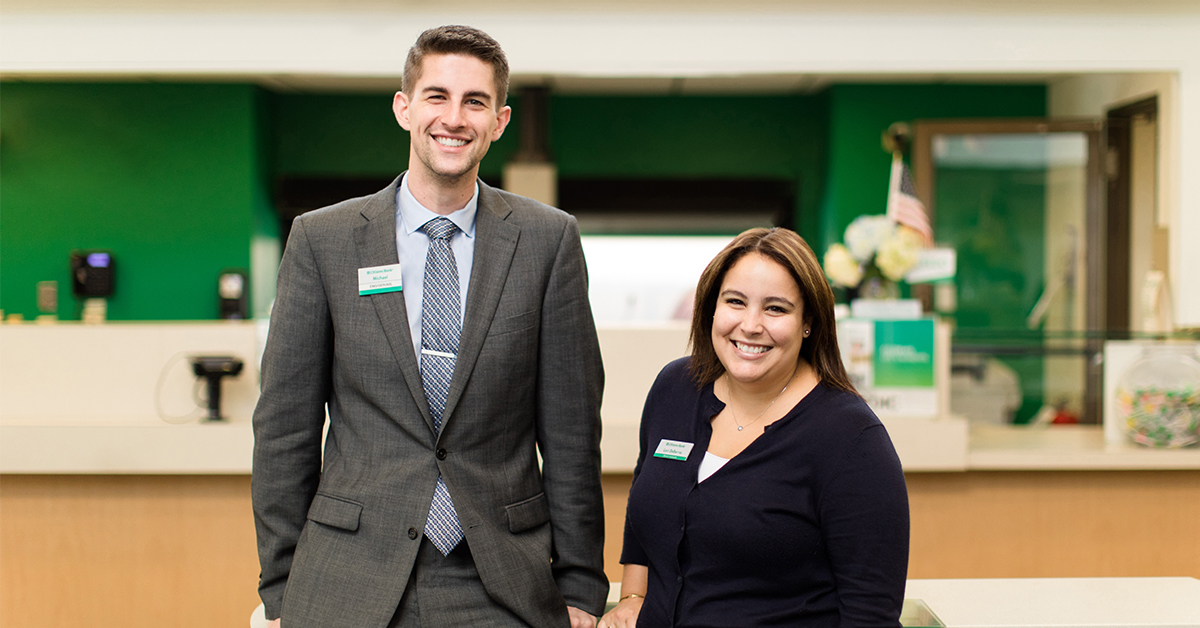 Michael accepted his role in October and acknowledges his onboarding as integral for preparing him for his start date. "I was so impressed with my first contact with Citizens," recalls Michael. "I've worked enough sales jobs to be able to smell insincerity in an organization. Citizens walks the walk and talks the talk—they live and breathe their credo and really want to see their colleagues succeed."
Right from day one, Michael credits his branch team for getting him up and running. "Right from the get-go I was asking a ton of questions to my branch peers," Michael mentions. "We have a very diverse team in terms of backgrounds and specialties, and everybody gave me the time of day. At Citizens, everyone supports me because when I succeed, we succeed as a branch. They seem to care about me working here long-term and want to see me accomplish big things—it's amazing to be surrounded by people like that."
Licensed Relationship Bankers benefit from a Paid Study Program that helps them secure the necessary FINRA licenses for the job. Michael comments, "The Paid Study Program I went through when I was hired really impressed upon me that Citizens is committed to the new age of banking. I was given so many tools and resources during the program and got to speak to my branch peers each day to ask questions. It's a true testament to how invested Citizens is to retaining their talent and not burning out their bankers."
Asked about the types of people who succeed in his role at Citizens, Michael says, "Strong LRBs are passionate, intelligent and always in a learning mindset. You have to own that you are new and do not have all the answers—you will learn much more that way."
Even on his day off, Michael stays busy. He volunteers at a Domestic Violence Prevention organization called Respond where he tables at community events, helps with the office work and meets with clients to use his banking background to prepare them for life after their abusers. When he's not volunteering, Michael likes to walk around his city, enjoying the numerous historical sites and bygone landmarks Boston has to offer.
We are looking for inquisitive, customer-focused communicators to join the ranks of high-performing Licensed Relationship Bankers, like Michael. If you think this role may be right for you, consider clicking below to learn more about the job and explore our open positions.

© 2018 Citizens Financial Group, Inc.