New Head of Talent Acquisition Kristi on the value of a diverse workforce.
Kristi joined Citizens Bank in September of 2017 eager to start her role as the new Head of Talent Acquisition. She has had countless roles in HR and spent several years in Asia running operations for a former employer. We sat down with Kristi to learn about the importance of a diverse workforce and the initiatives going on in Talent Acquisition to promote inclusivity.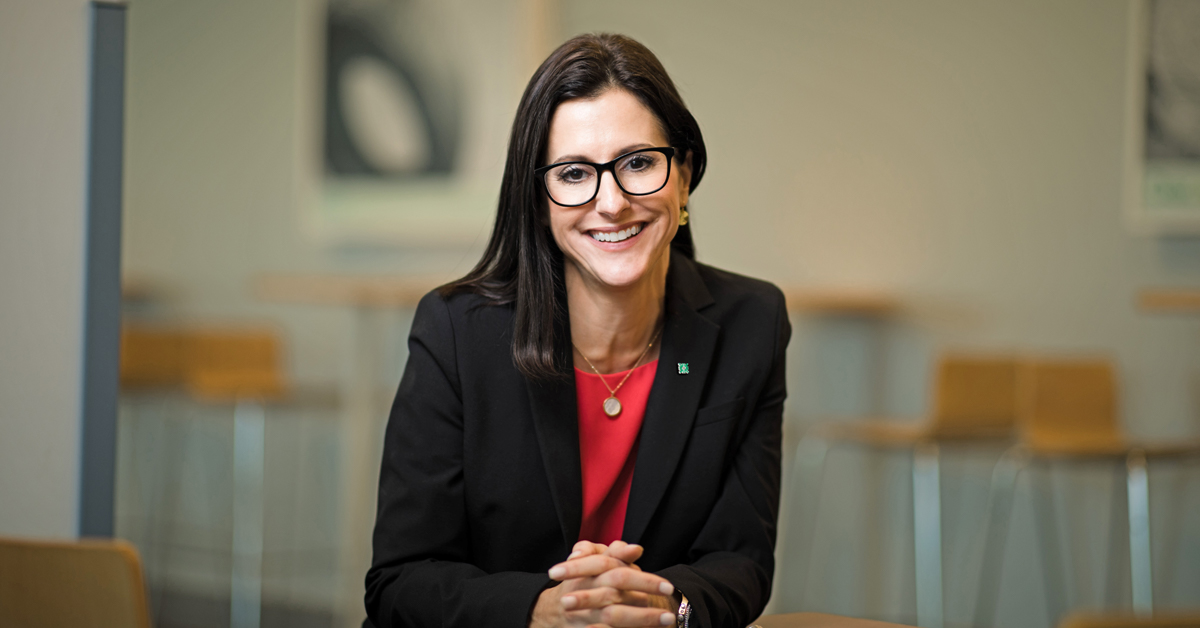 Why is having a diverse and inclusive workforce so important for our company?
Having a diverse and inclusive workforce is fundamental to our high-performing culture. Inclusive talent processes generate up to 30% more revenue per employee than non-inclusive talent. When we enable our colleagues in an inclusive environment, they are empowered to innovate and drive opportunity.
Additionally, it is imperative from a recruiting perspective. The research tells us millennials will make up 75% of the workforce in 10 years, and 83% of millennials are more actively engaged when they believe their company fosters a more inclusive workforce. In order to competitively attract them as candidates and customers, it is critical we facilitate an environment where colleagues of all backgrounds are welcome.
As Head of Talent Acquisition, what steps are you and your team taking to encourage a diverse workforce?
We have several initiatives in place to increase awareness of why diversity is so important and inspire commitment to take action behind that:
The Diversity Recruitment Council builds relationships with our Business Resource Groups (BRGs) and a variety of Community Based Organizations (CBOs) to help us identify diverse talent that can potentially be hired to the bank. In the past several months, we have made hires in partnership with several CBOs, including Work Without Limits and Year Up, which help find work for people with disabilities and urban young adults, respectively.
We inspire action with the high-touch referral program, which is designed to be an open channel for referrals with our BRGs. Our BRGs are more diverse in makeup, so the idea is that we will receive more diverse referrals from members of the groups.
Finally, as part of the Talent Acquisition offsite in February, the team participated in an interactive scenario to help raise awareness around unconscious bias and ways to de-bias the processes involved in creating job descriptions, interviewing, recruiting and onboarding.
What steps are we taking as a company to ensure all our colleagues feel welcomed, valued and empowered?
We have a very strong Credo Recognition Program, which allow colleagues and managers to acknowledge their peers for a job well done. We offer Let's Connect sessions — in-person meetings with senior leadership that act as a forum for colleagues to feel heard and understand in a more meaningful way what is going on in the company. I would also recognize the welcoming experience I had during my own onboarding process.
What does diversity and inclusion mean to you personally as a colleague?
Diversity and inclusion means you treat EVERYONE with respect and kindness, regardless of race, gender, education, position, age, views, etc. Treating people with respect is the best way to ensure they feel included, valued and heard.
Explore more about life at Citizens and learn how you can become part of our diverse and inclusive team.

© 2018 Citizens Financial Group, Inc.