Mutual respect, goal sharing and collaboration make Mortgage Operations better at Citizens.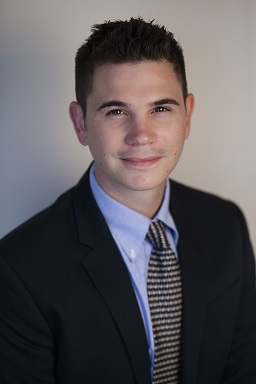 When Justin received a phone call from a Citizens Bank recruiter offering him a position as a home mortgage underwriter, he remembers thinking the job just felt right. Justin happily accepted the offer and joined the Citizens Mortgage Operations team in April 2016.
As part of the interview process, Justin met with several team members from Mortgage Operations. "They were very open and upfront, and they were able to answer tough questions regarding Citizens' home lending processes and systems. I knew immediately my philosophy as an underwriter aligned with the approach of the organization," recalls Justin.
Justin's first week on the job included onsite training in the Marlton, New Jersey, office, shadowing seasoned underwriters and meeting one on one with other home mortgage partners, such as loan processors and loan officers. "I was lucky enough to sit alongside Leslie, a very experienced underwriter, who has such an acute knowledge of the business right in her head. It made me aspire to be like her, and she is still an incredible mentor to me to this day," adds Justin. He was able to hit the ground running, even managing his own loans by the end of week one.
As an underwriter, Justin analyzes all the information in an applicant's complete profile to ultimately make a credit decision. At Citizens, this role is a collaborative effort between the underwriter, loan processor and loan officer.
Justin comments, "The collaboration and mutual respect we all have for each other is what makes the Mortgage Operations team different at Citizens. We may not always agree but we always find avenues to come to the best solution for our customers," adds Justin. He stresses that everyone on the Mortgage Operations team believes in the same goal − finalizing the loan application in the smoothest and timeliest manner so that customers walk away with a smile on their face… and a new home.
Justin is able to work remotely as an underwriter but feels well integrated and connected to the Mortgage Operations team throughout Citizens' 13- state footprint. "It's so nice to see how responsive everyone is, regardless of their role or location. I've also had incredible support from other teams within Citizens, such as the Help Desk, IT and Human Resources," concludes Justin.
Learn how you can succeed in your role as an underwriter, loan processor or loan officer with the help of our collaborative and supportive Mortgage Operations team.