Jill takes on exciting challenges with her new role as Head of Enterprise Learning.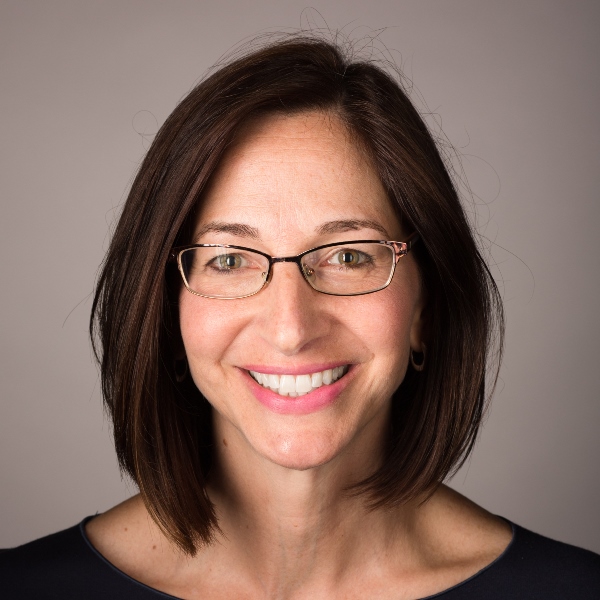 Jill joined the bank in January 2014 as a Senior HR Business Partner supporting the Distribution group. She recently took on an exciting new challenge, becoming the head of Enterprise Learning for the bank. In this new role, Jill will expand her career experience by leading the Learning strategy to develop the skills needed today and design a roadmap to enhance our capabilities for the future. Jill's new role is another great example of career mobility and leaders taking risks to expand their expertise, build relationships and share knowledge across the organization. We took some time with Jill to ask her about her new role, Women's History Month and the way diversity and inclusion impacts in the organization.
What does Women's History Month mean to you?
This month is meaningful to me as it acknowledges courageous women of the past and the present who have been pioneers and opened doors of possibility for next generations. I received my MBA from an all-women's graduate program, Simmons Graduate School of Management. Attending school at night, while working full-time, with amazing women who were balancing careers, families and their studies showed me the power of a network of women supporting one another's growth and development. Thinking of these motivated and hard working women, along with others who have influenced my life – my grandmothers, mother, sister and daughter – fills me with inspiration and pride.
What do you think is the most important aspect of diversity for Citizens to focus on?
To me, diversity means that a team, a community, a family, is stronger when each individual is free to share their full talents, ideas, personality and beliefs with one another. The colleagues at Citizens are among the most genuine and well-intentioned group I've ever worked with. That said, we all have unconscious bias. We cannot help but see things from our own perspective and this may prevent us from realizing when our language, our practices, or our decisions are excluding others. I think we can each become aware of this and look for ways to de-bias what we do each and every day. As Head of Learning, a top priority is to take a fresh look at our learning solutions, images, and language to eliminate unconscious bias and make sure that all colleagues feel included and valued.
I am a member of the Citizens Pride BRG, which serves as a catalyst for the LGBT community and its allies to reach their potential. The BRGs are an important aspect of our diversity strategy, giving colleagues a stronger voice, an opportunity to learn from one another, share ideas, increase awareness and network across the organization. I think it was Gandhi who said, "Be the change you wish to see in the world." I think BRGs are one way we can each follow that advice. I have a transgender nephew and the past few years have been an eye-opening experience for my family. So personally, I'm hoping that Citizens Pride can increase awareness to drive more inclusion for colleagues, and allies of colleagues, who are part of the LGBT community. I encourage everyone to join a BRG; all are inclusive an open to all colleagues.
What do you do when you're not working?
I spend time with my husband, my six children (ages ranging from 7 to 22) and my two dogs. I am usually watching one of our talented kids play viola, guitar, basketball, soccer or baseball. When I can find a quiet moment, I love to read or listen to audiobooks.
Learn more about life at Citizens Bank and why colleagues like Jill love working here.

© 2018 Citizens Financial Group, Inc.