Meet Jeff, Commercial Banker Development Program (CBDP) Graduate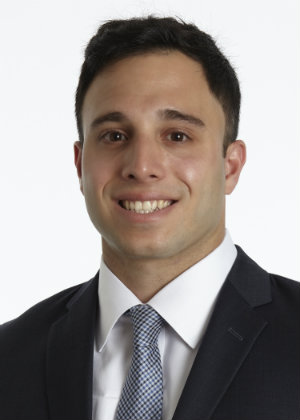 Jeff and 12 other associates in the Commercial Banker Development Program (CBDP) at Citizens Bank had a good reason to celebrate in May 2016. They graduated from the challenging one-year rotational program focused on expanding an associate's financial knowledge and leadership development skills.
A Citizens Bank colleague since 2010, Jeff grew his career through the CBDP and is currently a corporate financial analyst on the Strategic Client Acquisition team. Jeff began his career as a financial analyst within the Citizens Home Lending Solutions finance team in Rhode Island. His exceptional performance led to a promotion to financial manager after a year of service. Outside of the office, Jeff began pursuing his MBA degree at Bryant University.
A new opportunity arose and Jeff moved to Boston to begin working as a senior financial analyst for the Treasury Solutions finance team at Citizens. "It was an exciting opportunity to expand my financial knowledge and understanding of various functions within the bank. I was also able to finish my MBA program by commuting to Bryant a couple nights a week", recalls Jeff.
His curiosity for business strategy continued to grow. Jeff's new role allowed him to develop his network at the bank and he soon learned about the Commercial Banker Development Program (CBDP).
"I cultivated a strong interest in how to generate revenue for the bank. The CBDP was an opportunity to develop my skills in this area and offered a lot of unique learning benefits", comments Jeff."
Jeff applied for the program and was accepted in June 2015. "It was a chance to apply what I learned in business school to my work. I analyzed large commercial clients to help understand how their strategy to raise capital will grow their business.
One of the best advantages of the program was the ability to work alongside other young professionals, to share ideas and develop new friendships. Jeff and the other CBDP associates grew close throughout the program and still remain connected.
Jeff is next looking forward to growing into an investment analyst role at Citizens.
Ready to develop a career in commercial banking but wondering how to begin? Learn more about our Commercial Banker Development Program and Summer Internship Program.