Meet Jason, Home Mortgage Senior Loan Officer, Philadelphia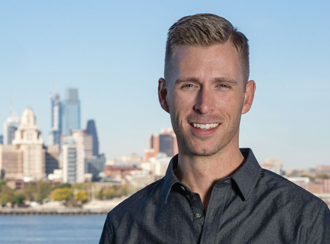 Tell us about what you do and your background.
I've been a loan originator for almost 15 years. I help borrowers of all sorts accomplish their real estate goals.
Why did you decide to join Citizens Bank?
I joined Citizens because I wanted to work for a regional bank that operated like a neighborhood bank, focusing on the customer first. It's a large scale organization with a small town feel.
What skills or attributes make someone a successful mortgage loan officer at Citizens?
Showing a dedication to improving the customer experience is a very valuable asset. I try to always find ways to enhance the loan process, in all ways, to better serve the customer.
What are some of the benefits of working as a loan officer at Citizens?
We have a wide array of loan products designed to help anyone from first time buyers to those buying vacation homes.
Tell us about the home mortgage senior leadership at Citizens and their approach to the business?
Our management team is always involved and very hands on. They roll up their sleeves and get their hands dirty on a daily basis. On top of being dedicated to helping me grow my business, they are like family to me.
Learn more about a fulfilling and successful career as part of our home lending team.