Embracing an opportunity to be forward-thinking.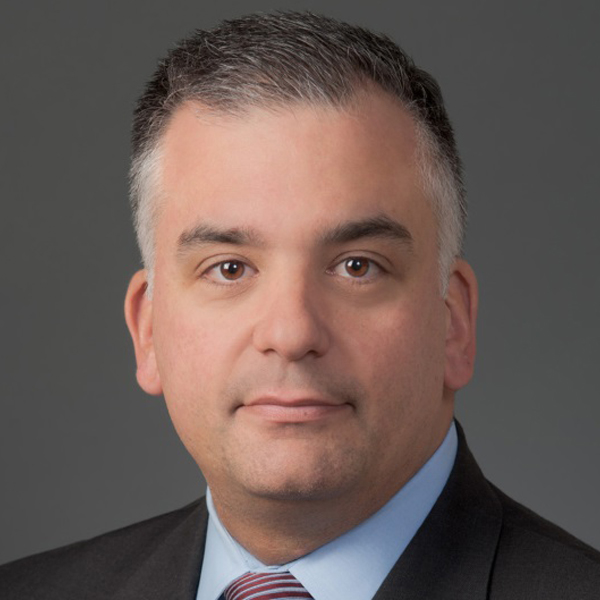 Since joining Citizens two years ago, Greg has witnessed exciting transformation throughout the bank, most notably within our Corporate Security & Resilience organization. As Senior Vice President of the Identify and Access Management (IAM) group, Greg is embracing opportunities around him to rebuild and modernize digital identification, access, governance and data management at Citizens.
Greg leads a large team responsible for managing the security of platforms, data and access administration across the bank. With over 18,000 colleagues / associates and 900 systems in play throughout Citizens, overseeing access related to our network, email, internet, applications, tools and mobile apps within such a complex environment is no small feat.
"IAM looks at who has access, when, where and why. From there, we examine the framework to support this access and manage the infrastructure with the ultimate goal of end-to-end integration, automation and cost efficiency," says Greg.
What long ago used to be two colleagues overseeing access requests by fax has evolved into a centrally managed and coordinated process that empowers colleagues and associates to obtain access quickly and accurately with streamlined governance supporting it. The IAM team receives more than 10,000 access requests each month with 95% completed within 24 hours and 97% of deprovisioning requests completed in 48 hours.
Known for his collaborative yet decisive management style, Greg is passionate about empowering the IAM team to be results-oriented yet innovative adding, "Identity management is one of the highest priorities across the information security industry. Our colleagues have an exciting opportunity to generate new ideas and approaches that will provide long term stability and growth capabilities for Citizens."
As IAM continues to grow its team to support expanding work priorities, Greg looks forward to showing new colleagues everything Citizens has to offer. "Citizens has always been well-known and stable but we are also making a new identify for ourselves. Our colleagues enjoy a great work/ life balance, exposure to innovative new tools, like SailPoint, and the opportunity to be part of something fresh and new," concludes Greg.
Learn more about the new opportunities available within our growing Corporate Security & Resilience organization.