Meet Geoff, Citizens Bank colleague and 7-time Pell Bridge Run winner!
Every October, Citizens Bank sponsors the Pell Bridge Run, a 4-mile run or walk across the Claiborne Pell Bridge from Jamestown to Newport, RI. The event honors those living healthy and active lifestyles and raises money for local charities. 2017's event raised more than $130,000 for Rhode Island nonprofits.
In an event that draws hundreds of participants from the greater Rhode Island area, one contestant has stood out each year — Geoff Nelson, Anti-Money Laundering Investigator at Citizens. Since 2012, Geoff has run the race every year and won each time. Talk about a multi-talented person!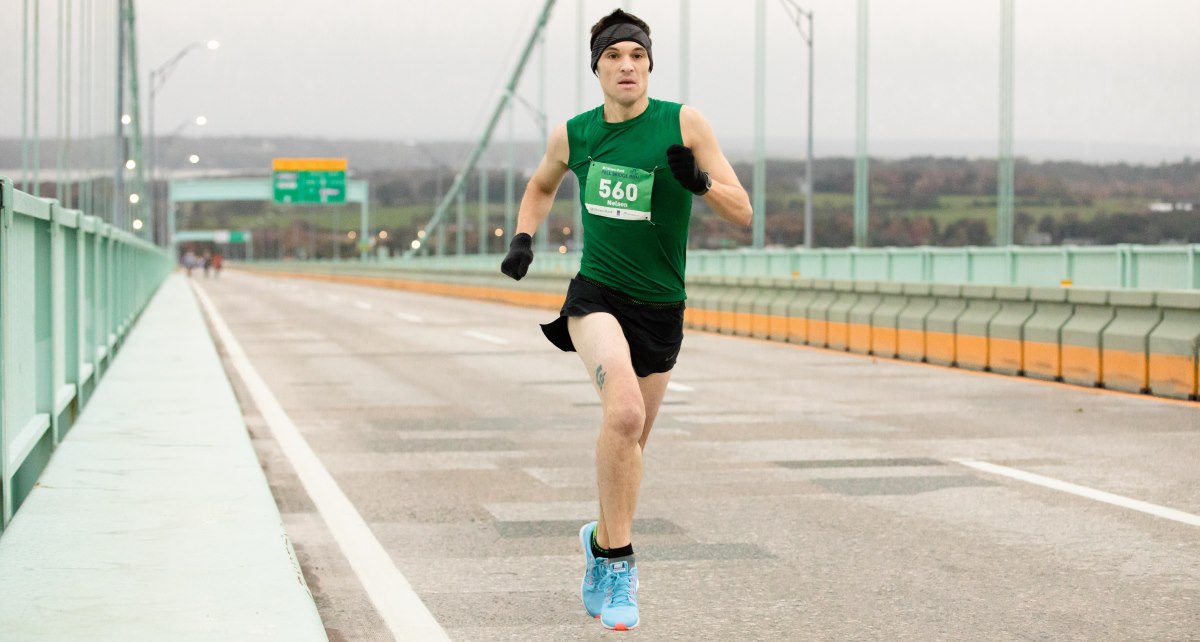 Born in Providence, RI, Geoff has been an avid runner for most of his life. "I have been racing since college, and it's been my passion since I was young," explains Geoff. "I've always been a fairly self-motivated and competitive person. I think it's the concept of personal achievement — trying to be better and faster than you were the day before — that really motivates and draws me to running."
Geoff participates in four to six runs per year. He has even tackled two of the most competitive races, completing the Boston Marathon twice and the Chicago Marathon once.
The Pell Bridge Run holds a special place in his heart, however. "The race has grown so much over the years, thanks to the help and promotion by Citizens," Geoff observes. "Only a few hundred were entered the first year I ran and in 2017, almost 3,000 people ran it! It's also great knowing that the money raised goes to local charities that make meaningful impacts on the Newport and Rhode Island community. Finally, the race itself is really special. It's the only time pedestrians are allowed on the bridge all year and there is a spectacular view once you reach the top of the bridge. I look forward to it each year."
What inspires Geoff to perform so well each year? He says, "My family, friends and Citizens colleagues are incredibly supportive of me and cheer me on enthusiastically. Plus, whether you finish 1st or 500th, it feels great to cross that finish line. The sense of accomplishment I get each time is what inspires me each year."
If you are interested in getting involved in the race, learn more about it here. You can also explore more stories about our extraordinary colleagues like Geoff below.

© 2018 Citizens Financial Group, Inc.