Navy veteran, Dan, is embracing Citizens growth and transformation.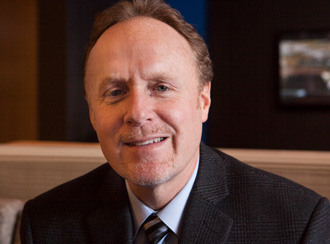 At Citizens, we are proud to recognize our veteran colleagues who served our nation. These colleagues are able to transfer valuable military skills, like perseverance, problem-solving and versatility, to their current roles serving our customers and communities. It's one of many reasons why we build a diversified workforce with exceptional military personnel, like Dan.
We first met Dan at an interview career event in Warwick, RI, sponsored by the Employer Support Group for the Guard and Reserve (ESGR) and Hero 2 Hired (H2H) Program. Both organizations work to build opportunities and a culture of support, understanding and collaboration between civilian employers and Service members. Dan, a Navy veteran, served six years assigned to the Guided Missile Destroyer USS Dewey as part of the Weapons Division / Missile Control.
Dan sat down with the Citizens recruitment team and knew it was just the organization and next step he was looking for. Following the Navy, he worked in high technology for many years, 11 years at Cisco Systems in sales and operations leadership roles before developing and leading B.E.S.T. (Business, Entrepreneurship, Start-Up, Technology) Training Academy and Morrison Business Advisors Corp.
"I was eager to get back into the corporate environment after several years running my own company and a military focused non-profit program. I wanted to be a change agent as part of an organization experiencing transition, rebirth and new growth", he comments. Dan saw the exciting business transformation Citizens was experiencing since its separation from RBS in October, 2015 and hoped to be a part of it.
The Citizens team shared Dan's resume with various hiring managers and business leaders to determine where his skills and talents would make a great fit. "I spoke with John, head of the Application and Service Management Operations team and we discussed how my experiences could help fulfill a need in his group. After several interviews, I was offered and accepted a position as an IT Strategy portfolio manager, vice president", adds Dan.
In his role, Dan is overseeing performance reporting for technology services throughout the bank while also focusing on process improvement within the Service Management Operation. He comments, "I'm excited to be in a role where I'm responsible for maintaining an overview and reporting out on application performance to various executives and stakeholders. It's also been great to work with a team of colleagues that truly value collaboration and teamwork, just like my days in the Navy".
Outside of work, Dan enjoys biking, music, soccer and serving on the Veteran Advisory Board of North Attleboro.
Looking for an opportunity to be a change agent as part of a diverse and transforming organization? Learn more about the numerous career paths we offer.
© 2016 Citizens Financial Group, Inc.