Meet veteran Loan Officer Catherine, growing her business in the Boston area.
At Citizens, we're always curious to hear why our colleagues join us. We certainly are aware of a number of reasons to join our Home Mortgage team, but we also like to hear directly from our colleagues – particularly industry veterans – what prompted them to come aboard.
We sat down with Massachusetts-based Loan Officer Catherine to hear her story and learn how she's growing her business.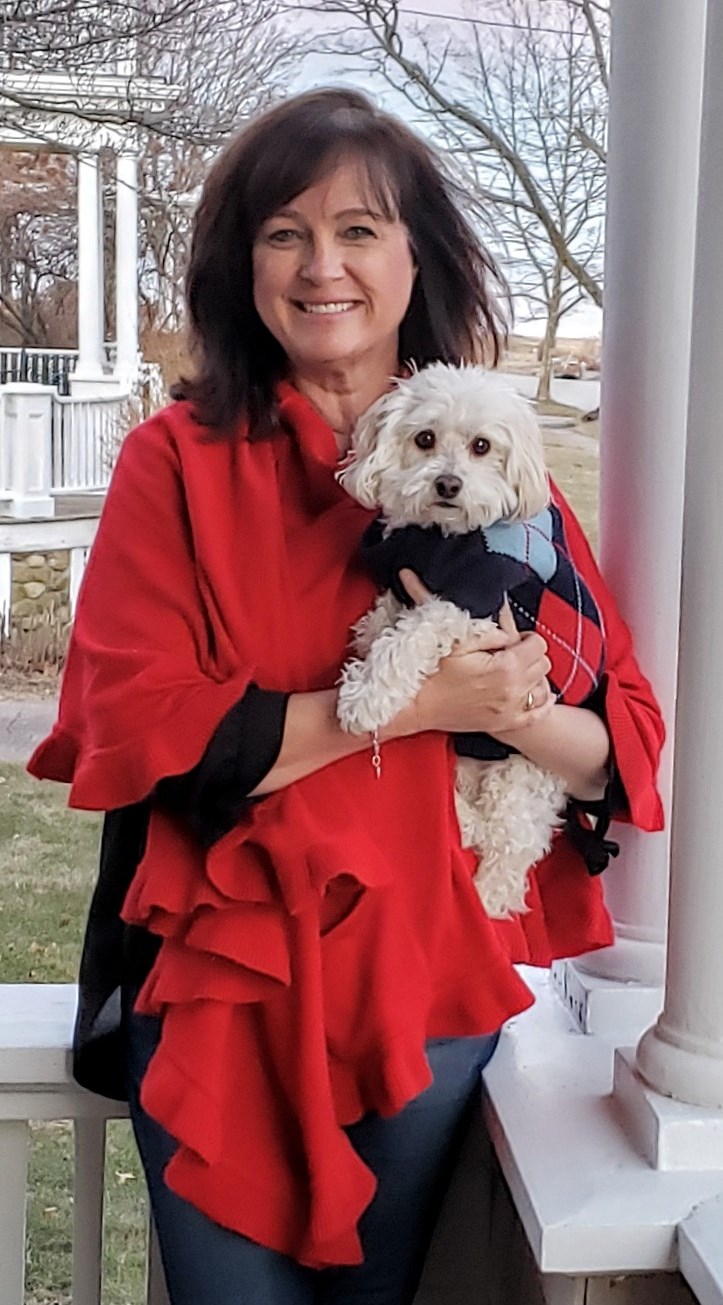 Catherine and her dog, Charlie!
Please tell me a little bit about your background. How did you hear about Citizens Bank Home Mortgage and why did you ultimately join us?
I've been in the mortgage business approximately 21 years, and during that whole time Citizens has been a player in the industry. My previous employer was competing directly with Citizens in products, rates and customers, and I really wanted to scale down from the bigger bank where I was working to a more regional one. Ultimately, I joined because I felt Citizens catered to their clients on a more personal level and had a retail presence that was truly invested in the community, which in turn makes it easier for me to sell my business.
Since joining, how have your team, managers and branch partners supported you?
I joined during the midst of the busy spring real estate season, and my manager was instrumental in helping me get on my feet. I've always been a loan officer that gets out there and seeks out my own business, but now in addition to that I've received numerous referrals from my partners in the branches. It's amazing to feel that extra support.
What's the biggest change coming from your previous employers to a place like Citizens?
The biggest change has been the impact of working for a lender with a local, regional feel. Citizens has such a tangible presence where I operate and is so involved in the communities where I do business. My customers identify me as a loan officer under the prestige and reputation of Citizens Bank; it's really helped me grow my book of business.
What advice would you give to a Loan Officer in the market who might be looking for another opportunity?
Seek out an employer that supports you and invests time in making you successful. That's what we have here and I've benefited considerably from it.
When you're not at work, what do you like to do?
I live along the ocean where I am able to walk my dog Charlie while experiencing beautiful sunrises. My passion is oil painting and photography. Since our three children are all grown, I am able to spend more time painting and taking photographs of some amazing scenery along the coastline.
Interested in joining our rapidly-expanding home mortgage team? Explore our open Loan Officer positions today.

© 2019 Citizens Financial Group, Inc.