How Allen uses his passion for giving back to build stronger communities in Philly
When we invest in our communities, it brings long-lasting economic change and builds stronger neighborhoods — no one knows this better than Allen, Community Development Lending Relationship Manager (RM) in the greater Philadelphia area. We sat down with Allen to learn about his passion for giving back and how he's able to do that in his role at Citizens.
Talk about your current role.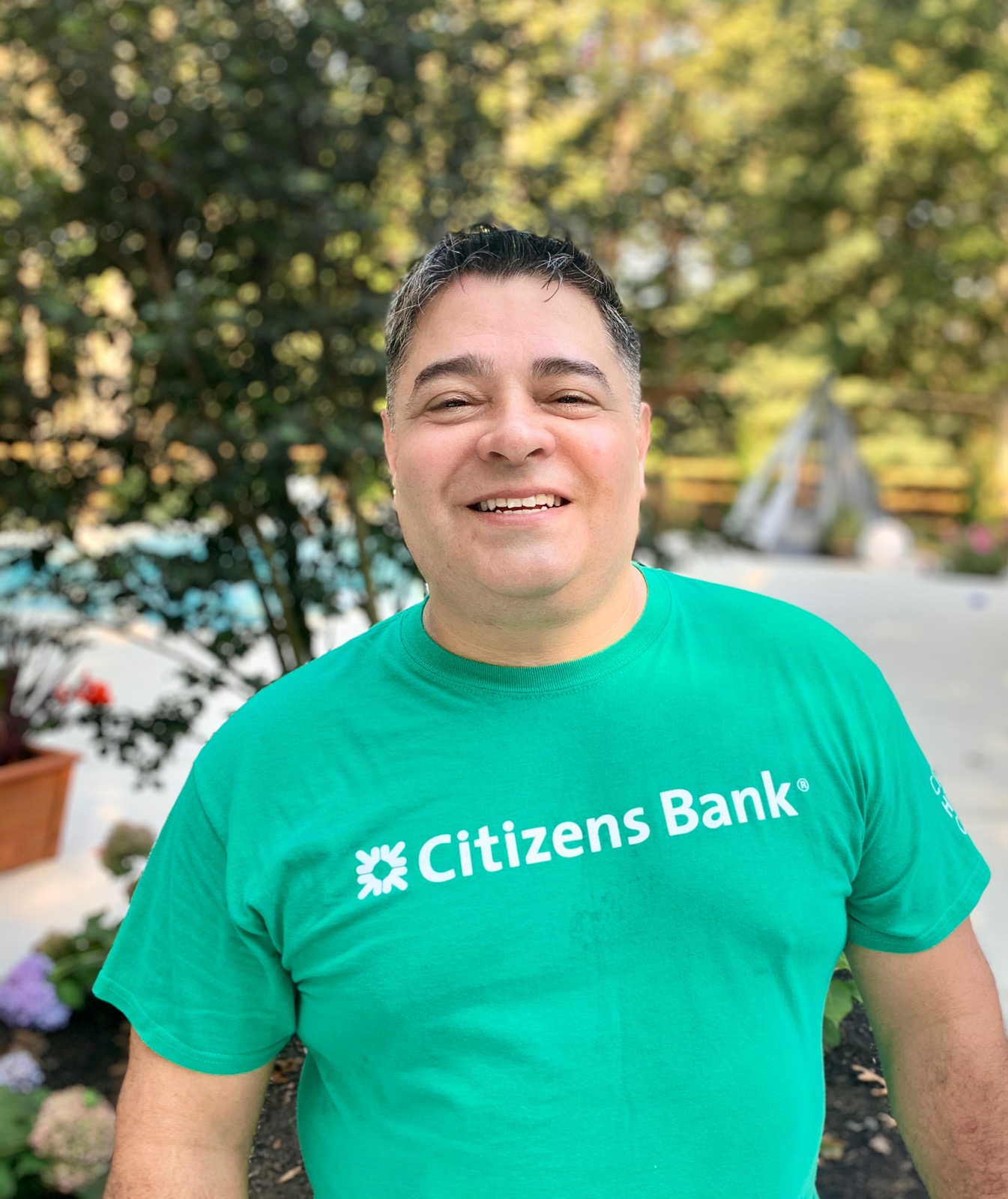 I joined Citizens in December 2014 as a Community Development Lending Relationship Manager. In my role, I help determine which of the various loan products and programs can provide financing to help build the community, whether through development, community services, affordable housing construction or community revitalization projects in commercial and multi-family developments.
Your role inherently helps the community. Are there other ways you like to give back?
I volunteer on two Community Development Financial Institution's (CDFI) boards and loan committees that offer essential financial services to small businesses throughout Philadelphia's African American and Hispanic communities.
One of the organizations is Finanta. It's a non-profit CDFI that provides access to capital, technical assistance, and credit-building services for low-to moderate-income entrepreneurs and first-time homebuyers. Finanta has distinguished itself within the region's micro and small business sector providers by delivering financial services in a way that is uniquely conscious of the cultural, social, and lingual barriers that immigrant and minority populations encounter. They provide services in both English and Spanish.
What is the most rewarding part of volunteering for you?
For me, it's so meaningful to contribute my time to organizations that are helping the stabilization and revitalization of communities, businesses and families where we work. One of my favorite volunteering moments was the Finanta Business Expo. It featured several of small businesses that benefited from Finanta's microloans and technical assistance. I found it deeply gratifying to see the entrepreneurs' businesses being highlighted — as well as their proud families.
What would you give to others to encourage them to volunteer?
Your perspectives and talents can echo throughout the communities you serve. Look at the community where you live and work and think about what you can contribute to make that community better. Your time and actions can help improve the lives of the people around you. Teaching a financial literacy class or participating in local organizations can go a long way.
We celebrate Hispanic Heritage Month from mid-September to mid-October to recognize the contributions of Hispanic Americans to the US. What significance does the month hold for you?
For a large part of my childhood, my family took part in organizing the Puerto Rican Week Festival in Philadelphia. The festival spanned throughout the summer and culminated with a parade and banquet at the end of September. In a similar fashion, the festival honored and recognized individuals and organizations making an impact in the community. Citizens' effort to honor and acknowledge the contributions of Hispanic Americans brings fond memories of this time.
What moment in your career taught you the most important lesson?
As a Community Development Lending Relationship Manager, no deal is perfect. I have learned to expect bumps in the road as well as how to communicate and remedy situations, while meeting the needs of the customer and of the bank.
How do you focus on your development and professional goals?
With the support of my manager, I attend regional industry conferences. These conferences provide the most up-to-date policy changes and best practices in the affordable housing industry. I also take advantage of a variety of self-paced learning with Citizens' Learning Resources.
How do you spend your free time?
I'm an avid adventure traveler — I enjoy exploring remote locations to scuba dive and go on treks to experience the cultures of those countries. With COVID-19 has limited my opportunities to travel, I've spent a lot of time remodeling my home and golfing, lately.
© 2020 Citizens Financial Group, Inc.