My journey into meditation — and how I'm sharing it with my colleagues.
By Marilyn | Senior Executive Assistant, Consumer Banking Risk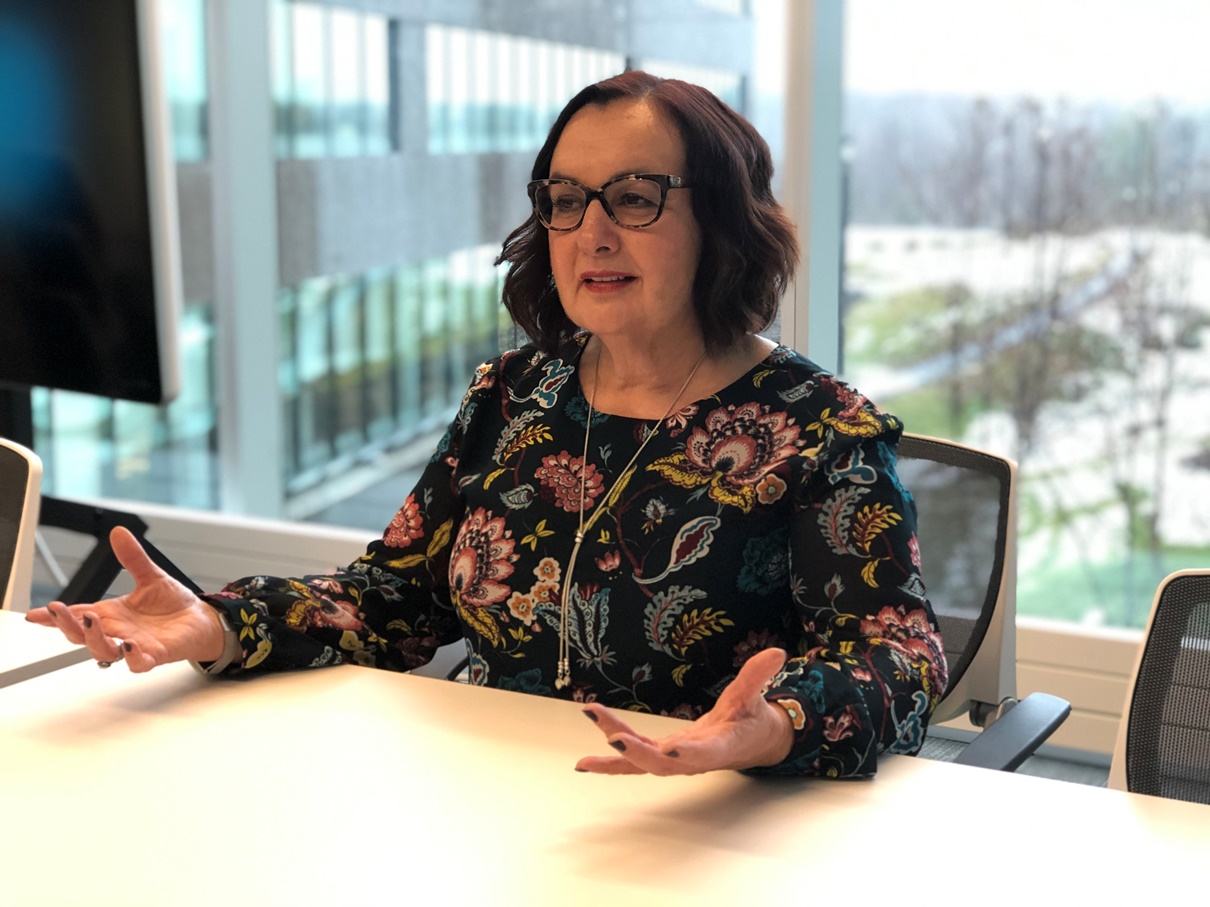 I've had an amazing and prolific career at Citizens, and have deeply cherished my time here. But, like any working professional, I face my share of challenges and have my ups-and-downs. In 2015, I began practicing yoga to strengthen my body and improve my mental clarity. I fell in love with it, and a year (and 200 hours of instruction) later, I got my yoga certification.
Meditation and mindfulness — focusing the mind on the present moment — are a big part of yoga. Maybe that's why I became fascinated with the practice. It amazed me how the two helped me achieve such an emotionally calm and stable state, and set me on the right course for my day.
Meditation is an opportunity for me to dedicate 20 – 30 minutes to myself every day. It's a gift I give to myself…a time for me to be mindful of my surroundings and set the tone for my day. It makes such a difference in how I show up, create relationships, manage stress, and respond to what comes my way.
As I continued to develop my practice and note the benefits it gave me, I struck up a friendship with a colleague over our common interest in meditation and mindfulness. We both had gained so much from meditation and saw how it impacted our professional and personal lives. We thought, "We need to share this with colleagues!"
So in the fall of 2018, shortly after the grand opening of the Johnston Campus, we created a business plan for a community of practice around meditation. We were pleased to receive buy in from leadership, particularly in the HR space. It's great to see Citizens providing resources that support our colleague's holistic wellbeing.
I'm proud to say that in January 2019, we launched our first six-week guided meditation program as part of the Citizens Mindfulness and Meditation Community of Practice. It was such a great feeling to be able to share my passion with other colleagues — over 300 of them! The amount of positive feedback we've received from participants has been overwhelming and extraordinary. Many have shared how the practice has helped them manage stress and impact their overall health.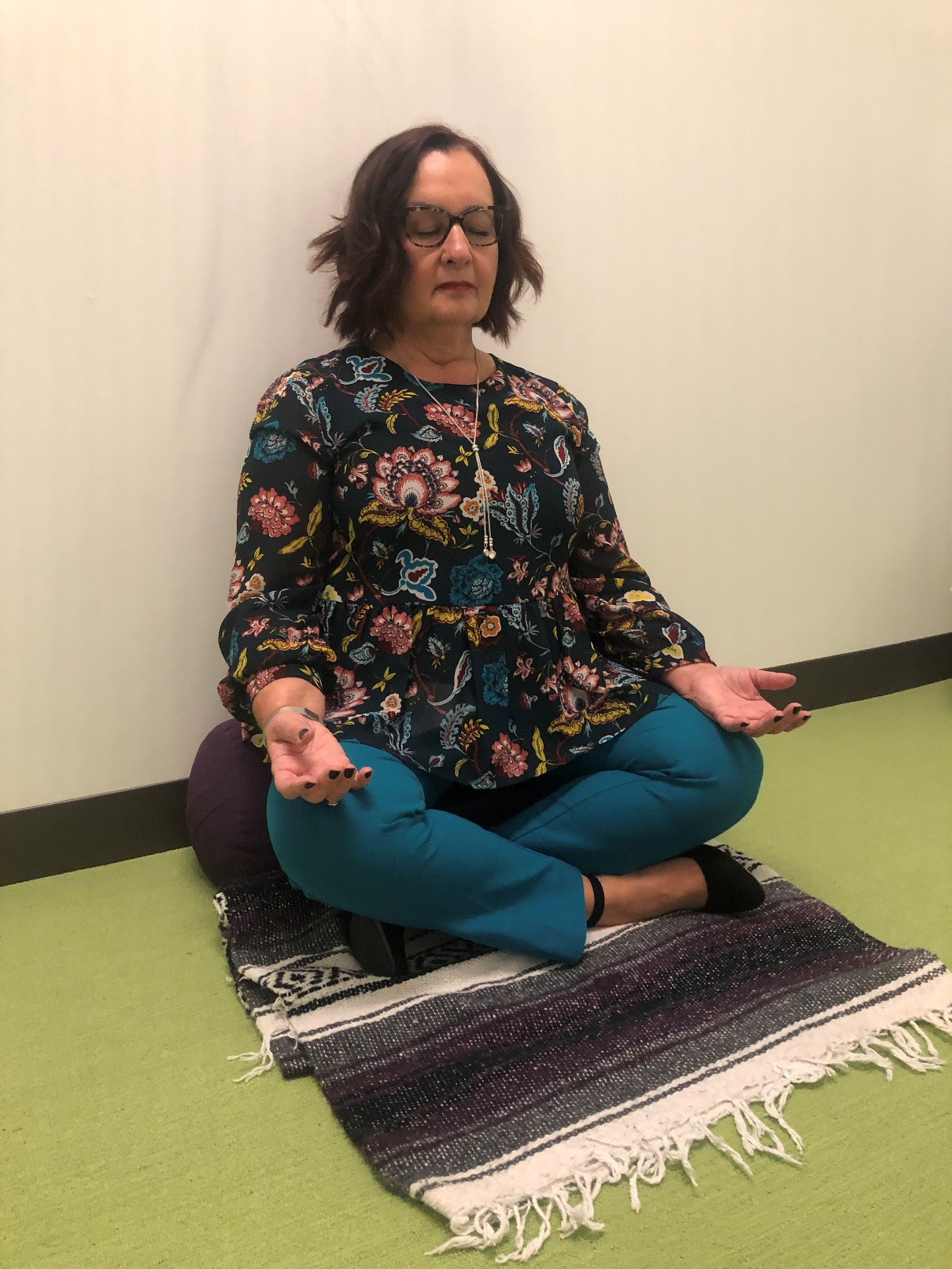 I always offer two pieces of advice for people who are curious about meditation or just getting started:
Take the time you have and use it your way. Set yourself up for success by starting small. Sit still for 3 minutes, then 5 minutes, then 10 minutes….work your way up to a full 30-minute session. What's important is that you give yourself the time to center your thoughts and be present.
Focus on your breathing. Be in the moment. Feel how your lungs expand, in and out. Notice the tension leaving your body as you breathe; how your belly contracts and expands with each breath. Experience where you are at the time — your feet on the ground, the wind in the trees. Feel it and be aware of it. That's the best place to start.
It's been such a remarkable journey sharing meditation and mindfulness with my colleagues. My hope is that the practice continues to expand and effects colleagues in the same way it did me.
Are you ready to start doing meditation at work and focus on your holistic wellbeing? Then come work for a company that understands how important it is to provide those opportunities to its colleagues. Or, if you're a colleague and interested in joining the Mindfulness & Meditation Community of Practice, visit the homepage to view upcoming sessions and learn more about the program.

© 2019 Citizens Financial Group, Inc.