Meet Madison, Audit Colleague and Supportive Military Spouse
A Florida native, Madison never thought she would end up in New England, battling the cold and fickle weather. "My husband Colin and I moved to Newport, RI in April 2016 and it snowed that day," remembers Madison. "Snow in April?! It was an interesting welcome to the Northeast."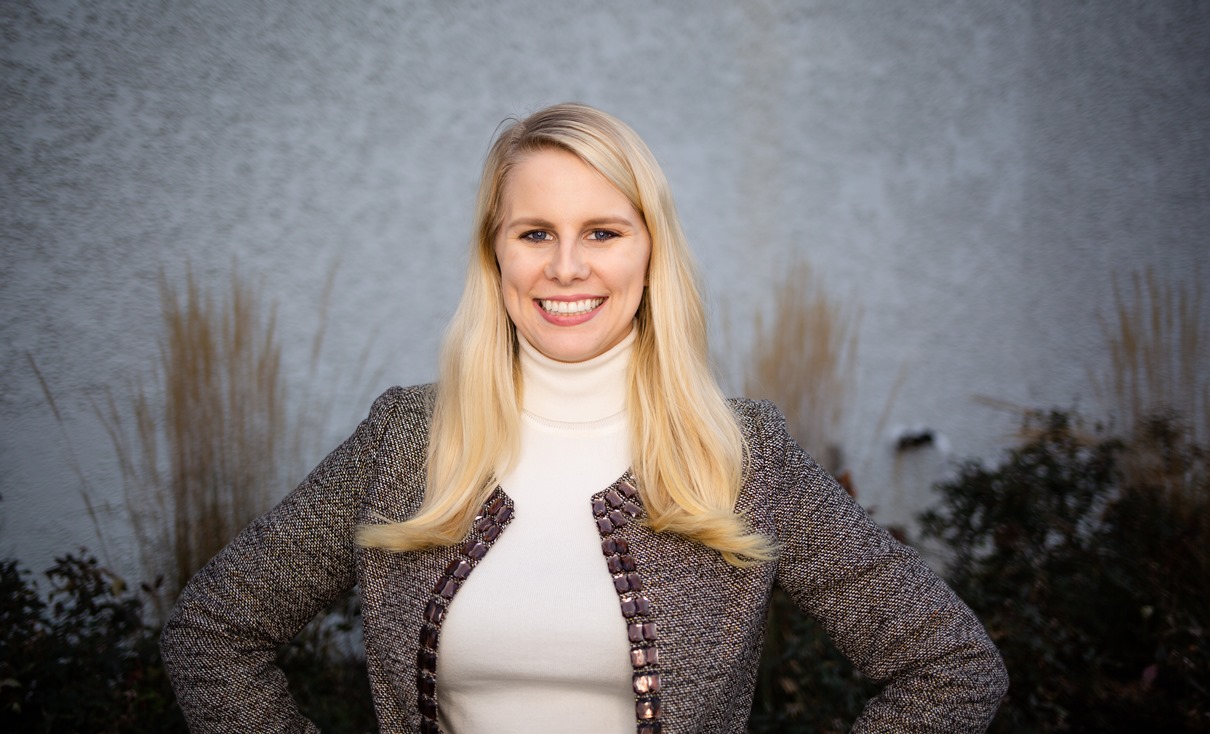 Madison grew up just outside sunny Gainesville, FL and attended the University of Florida Gainesville where she met her to-be husband, Colin. A graduate of the United States Naval Academy, Colin was a Naval Officer whose assignments fluctuated based on military needs. "After school, we moved to Jacksonville where Colin was stationed out of the Mayport Naval Station," recalls Madison. "I knew consistent moving was part of military spouse life, so I wanted a transferable career that would help me find work in different industries and locations."
Madison was pursuing a master's degree in accounting when she and Colin moved to Newport, close to the Newport Naval Station. "I jumped into a search for Audit jobs in the area," Madison explains. "Citizens Bank attended a recruiting event for military spouses on the base where I learned about the Internal Audit Rotational Program. It seemed like a great opportunity so I applied, got the job and began in June 2017."
As part of the audit program, Madison worked 6-month stints for two IT audit teams, before finally taking a full-time role with the Audit Technology Infrastructure group. As a staff auditor, Madison provides independent assurance on Business Services functions.
When Colin was away on duty, Madison took solace in the community of other military spouses on the naval base. "It was a little challenging moving away from Florida and all my friends back home, but I was able to find an amazing community in the wives and husbands of other Navy members. We are all in the same boat together, so when I need someone to lean on I always looked to them," remarks Madison.
Madison was happy to learn that Citizens Bank was named a Military Spouse Friendly Employer. "It makes me proud to work for a company that supports our service members and their families," mentions Madison. "I think military spouses have so much to offer employers; we're dependable, independent, and committed workers who just want to provide for our families."
Asked if she has any advice for spouses of military members, Madison comments, "I definitely recommend finding a community of support. I found it so beneficial to have others to depend on and activities to look forward to and keep myself busy. I also suggest pursuing a "portable" career — a profession that is applicable to many companies and will find you work even if you are on the move frequently."
Now residents of Cambridge, MA, Madison and Colin enjoy exploring their neighborhood in their free time and taking on all the numerous activities the trendy area has to offer. No longer active, Colin is pursuing his MBA at Harvard University, and the pair has found another community of support with the other business students there.
Discover other stories of our tremendous colleagues here at the bank and explore some of the benefits of bringing your career here.
© 2019 Citizens Financial Group, Inc.