How I found my passion by moving around in my career with Citizens Bank.
By Kristin McMillen | Vice President, Employer Brand Marketing Manager
About 15 years ago, my family and I moved across the country from Arizona to Rhode Island. It was probably one of the biggest — and scariest — decisions I've ever made. But, it's opened up doors for me that I never would have imagined, such as my career at Citizens Bank.
My husband had been accepted into graduate school two towns over from where we were renting an apartment. While he went to school, I looked for a job. It was challenging, because I didn't know any companies in the area or have a network.
A temp agency found me a role as an administrative assistant with Citizens. Not being from the Northeast, I didn't know about the bank, its culture, footprint or impact on the community. I needed a job, so I accepted the role.
I spent the next few months supporting the In-Store Retail branches in New England. I learned about Consumer Banking products and services and how the business generated revenue. But, I wanted a role that was more closely tied to my area of study and interest — English and creative writing.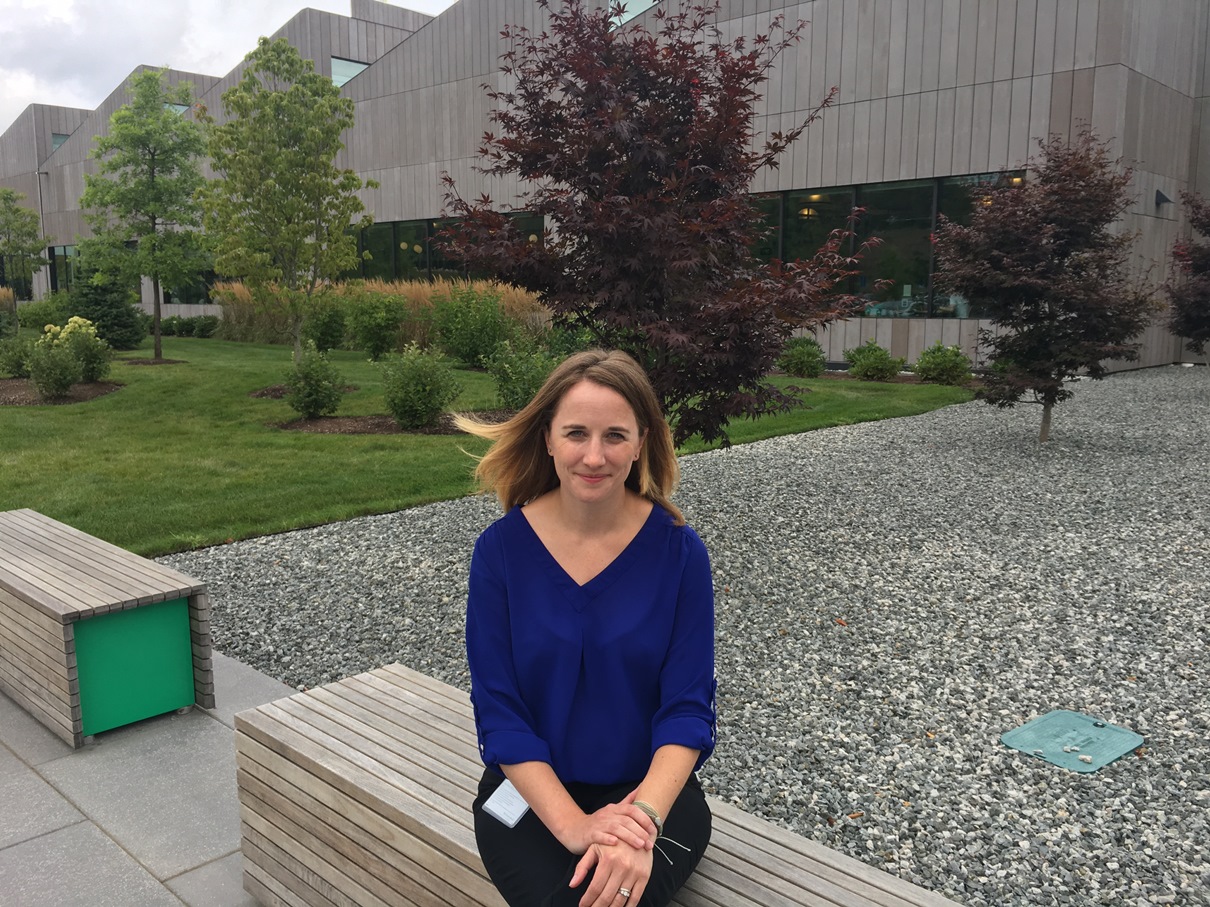 During a town hall meeting — open forums where senior leadership discusses the bank's progress and goals — I heard a colleague from our Corporate Affairs team speak about all the volunteer opportunities available to colleagues and the how the bank supports local nonprofit organizations. Corporate Affairs seemed right up my alley, so when a position on the team opened up, I applied and got the job!
In that role, I was able to learn so many different aspects and functions of our bank, including corporate philanthropy, government relations, executive management, internal communication and public relations. My manager was fundamental to my success over my three years there, assigning me projects that stretched my abilities and taught me new skills — like managing events, writing for our company newsletter and more.
That's when my true passion became clear to me: communications. So when a position opened up on the Strategic Communications team, I jumped on it. Not only did my manager encourage me to go for it, but she advocated for me with the hiring manager. It meant the world to me to feel that support.
For the next 8 years, I held a variety of roles on the Internal Communications team. I loved it. The best part of my job was sharing with 18,000+ colleagues all of the reasons why our company is a great place to work. ­
I made the decision in early 2019 that I wanted to round out my experience in communications. I applied to lead the Employer Brand Marketing team which, by corporate title, might be considered a step backward. But, I didn't view it that way. I saw it as an opportunity to learn something new and apply all my skills and experience from previous roles in a new way.
One of the most important skills I've learned during my career is humility. I don't have all the answers — and I'm not expected to. It's more important to constantly learn from those around me. There's almost always someone who's done what I'm trying to do, and can help me learn from their successes and failures.
My advice to someone looking to move into a different role at Citizens — or anywhere — is to raise your hand for the projects that most people shy away from. Every assignment can teach you something new. It might help you think more strategically, develop a partnership with someone in another area of the company or sharpen existing skills. It might not be glamorous, but what you get out of it will make you a better-rounded professional or even become your hidden passion.
Learn more about other stories of our amazing colleagues and their unique career journeys.

© 2019 Citizens Financial Group, Inc.