Citizens Teller - InStore
Bank Branch, Teller
Pittsburgh, Pennsylvania
Being a Teller is about more than handling transactions — it's about cultivating relationships and providing a supportive environment for everyone. You'll get to know our customers and their needs. If you're made of a warm smile, a cool idea or a passion for helping customers and local business owners, you'll thrive here. A career with us can start in a branch and go in any direction your talents and interests take you.
Job Type: Full-time or part-time
Job Level: Entry
Starting Salary: $17+/hour
Success Profile
In order to succeed as a Teller and grow your career within Citizens, you'll need to excel within the following criteria:
10

Communicator

8

Helpful

9

Detail-oriented

9

Technologically savvy

8

Problem-solver

10

Customer-focused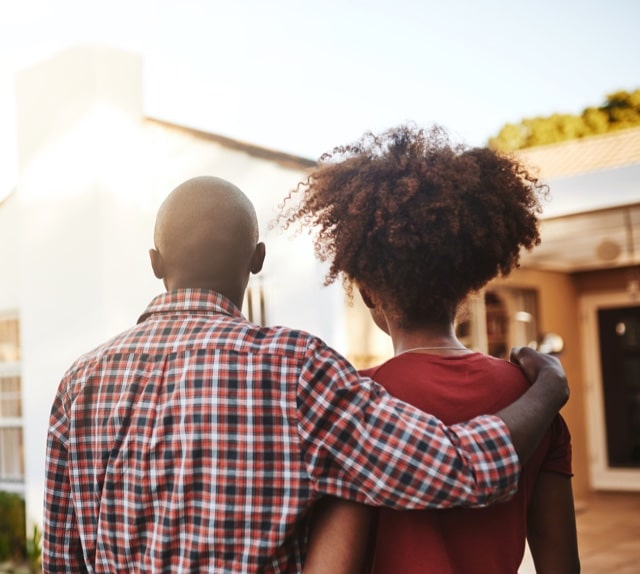 Ready to Thrive
Job Description
Job ID 224676
Date posted 05/17/2022
Pittsburgh, Pennsylvania
Shift: 1st Shift
Description
Starting Salary: $16 / hour and up
Transactions aren't at the heart of banking — relationships are. That's why we're not looking for just any teller. We're looking for Citizens Tellers. What sets these colleagues apart? You look customers in the eye and greet them in the branch lobby with a smile — just like you would a friend or a neighbor. Whether you're processing transactions or collaborating with your branch team to meet a customer's needs, you provide a memorable, meaningful experience to every customer, every day.
Are you a great listener? Do you enjoy meeting new people or strengthening existing relationships? If so, you're Made Ready to be a Citizens Teller. It takes an energetic attitude, an ability to listen intently and a desire to get to know your customers — who they are, what they need, which ones want to get in and out quickly vs. those who want to catch up. Using your knowledge of our award-winning mobile app and online banking options, you'll simplify banking for your customers. You will confidently cash checks, process withdrawals and deposits. You pride yourself in giving every customer the level of care they deserve, including referring them to the right banker who can handle more complex requests.
What you'll do
Be the face of Citizens; be professional, friendly and helpful with every interaction

Welcome customers when they walk into the branch

Talk with customers in the lobby — and the teller line — to understand the purpose of their visit

Make customers feel cared for while you process transactions

Introduce customers to new, more efficiently ways of banking like mobile, online and ATMs

Build relationships with customers so you can anticipate their financial needs

Introduce customers to a banker when more complex requests arise

Comply with all financial policies and procedures, state and local laws and regulations

Take advantage of training and coaching to grow into a Citizens Banker or another exciting role

Bring your positive energy and confidence to Citizens and its customers every day
What you'll get
Meaningful work & relationships – You'll help customers with important financial decisions that impact their lives like building a business, buying a house, paying for school or helping them realize their long-term financial goals. Colleagues and leadership listen to your ideas and feedback.

Commitment to community – You'll flourish in a diverse, friendly and supportive workplace that lets you give back to the community through volunteering and donating to causes that are important to you

Recognition & reward – You'll see your hard work rewarded with promotion, growth and new opportunities

Training & development – You'll grow your career through training, coaching, career planning and development that will enable you to branch off in any direction your talents and interests take you

Exceptional benefits – You'll have access to medical and dental insurance, a 401K with corporate match, tuition assistance and discounts on student loan refinancing. You'll also get a discount on thousands of gyms, studios and fitness centers.
Qualifications
High School degree or GED required

Minimum of 1 year cash handling experience in a retail or banking environment

Minimum of 1 year demonstrated customer experience, recommending and referring products and services to customers

Strong listening and communication skills

Ability to effectively ask questions and identify needs to enhance the customer relationship

Commitment to build relationships through in-person customer interactions

Ability to problem solve and provide solutions to customer issues

Comfortable with using digital technology to support the delivery of business goals

Ability to build strong relationships with teammates, business partners and specialists through collaboration

Energetic, detail-oriented and ability to multitask effectively

Ability to work branch hours, which can include weekends and evenings
Hours and Work Schedule
Hours per Week: 40
Work Schedule: Varies with branch needs and may include weekends and evenings
Apply
Ready to Work with Great People