Apply
Personal Banker Universal
Kingston, Pennsylvania
Overview
As a Personal Banker, you are the financial liaison to every customer entering the bank. You will leverage your people skills to engage closely with new and existing customers to understand their financial needs, and recommend and open appropriate products and services to help them with their spending and saving needs. By developing meaningful relationships with each customer, you will resolve issues, educate customers on the various ways they can bank with us, and process teller transactions as required. This is an exciting opportunity to strengthen your financial knowledge and customer service skills as part of a supportive, branch-based team.
Job type:

Full-Time / Part Time

Level:

Early Career

Travel:

No
Success Profile
In order to succeed as a Personal Banker and grow your career within Citizens Bank, you'll need to excel within the following criteria:
Clear communicator

10

Thoughtful

6

Trusted advisor

8

Detail-oriented

6

Responsible

8

Customer focused

10
010
Proactive
Influential
Resilient
Persistent
Accountable
Relate, Understand and Sympathize: Courtney's Path to Success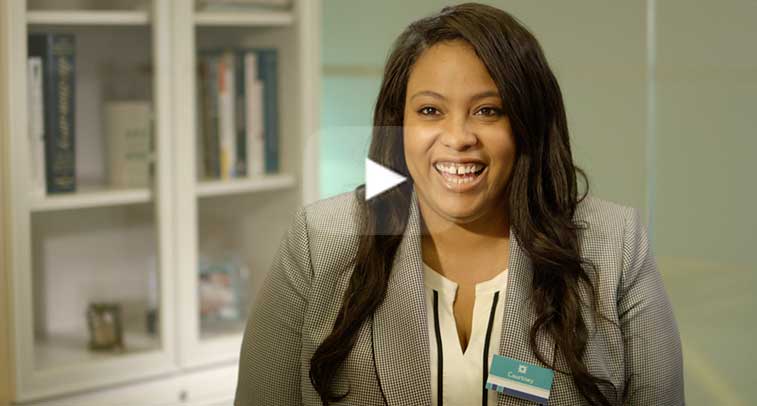 Why work for us?
Collaboration

Every day we collaborate to provide solutions for our customers to strengthen their financial futures. We take pride in helping people and pitch-in to support our colleagues because together, we are stronger.

Empowerment

Because our culture is customer-centric, you're encouraged to take the initiative in helping our customers secure their financial future. As a colleague, you are empowered to continually develop your skill set, unveil your potential and embrace new opportunities.

Community

We are citizens helping citizens. It's why we come to work each day. You'll discover opportunities to actively give back, volunteer and improve the communities we serve each day.

Flexibility

We offer you a variety of career paths and work schedules in this role to support your lifestyle. You'll have options for where you want to take your career as well as when you work.

Benefits

We provide comprehensive medical, dental, vision and pharmacy coverage in addition to generous paid time off (including 10 paid bank holidays).

Compensation

In addition to a competitive rate of pay you'll have the opportunity to participate in a generous 401K plan and an employee stock purchase program, as well as several discounts on banking services offered by Citizens Bank. We also offer performance-based incentive programs and exceptional colleague awards.
Responsibilities
Req Number201113
Category Personal Banker, Branch Banker, Retail Banking, Consumer Banking
Full/Part Time F
Shift 1st Shift
Description
Do you have a knack for working with people – always ready to help them, regardless of the situation, and make their day? Are you looking to develop your relationship building skills and strengthen your financial knowledge in a supportive, team environment?
A career as a Universal Banker is the right move for you.
As a Universal Banker, you will engage closely with new and existing customers to understand their financial needs, recommending appropriate products and services related to spending and saving. The Universal Banker is the financial liaison to every customer entering the branch. Your highest priority will be to ensure customers are extremely satisfied with every interaction. You will develop deep and meaningful relationships with the customer in order to resolve issues, educate customers on the various ways they can bank with us, and process teller transactions as required.
A Day in the Life of a Universal Banker
Engage with customers to develop a positive customer experience; strive to make each customer interaction the best experience of their day
Develop new and existing customers by understanding their financial needs, providing products and solutions to help them spend and save
Go above and beyond for customers to strengthen and retain long term relationships 
Grow new business and drive referrals to branch colleagues and partners to support the broader financial needs of customers
Serve as the financial liaison to customers while providing world class customer service
Open new accounts and assist with teller transactions as needed
Bring a positive energy and confidence to Citizens Bank and its customers every day
Present a professional appearance as the face of Citizens
What can we offer you?
Strong recognition and incentive programs based on your achievements
Training, strategies and tools to support your personal growth and the development of strong customer relationships
Career growth opportunities in Retail, Business Banking or Wealth Management, including, but not limited to, Small Business Relationship Banker, Licensed Relationship Banker and Branch Manager based on success in this front-line role
Collaborative workforce committed to supporting your ideas and feedback and accelerating your potential
Team atmosphere of diverse professionals committed to making an impact as an organization
Opportunities to volunteer and give back to our local communities
Exceptional benefits such as Medical & Dental, along with a 401K with corporate match
Qualifications
What qualifications are we looking for?
High School degree or GED required 
Minimum of 1 year cash handling experience strongly preferred 
2 years of sales and customer service experience 
Strong listening and customer service skills
Ability to effectively ask questions and identify needs to enhance the customer relationship 
Commitment to building relationships through phone engagements
Ability to problem solve and provide solutions to customer issues
Ability to strengthen relationships with teammates, business partners and specialists through collaboration
Self-motivated, confident and ability to multitask effectively
Ability to work branch hours, which can include weekends and evenings
If selected, candidates must meet and comply with all requirements set forth in the SAFE Act, including, but not limited to successful completion of the required background checks and obtaining a Unique Identifier from the Nationwide Mortgage Licensing System (NMLS).
Hours and Work Schedule 
Hours per Week: 40
Work Schedule: Varies based on branch schedule and  needs, Monday through Friday and may include Saturdays
Be a great Citizen. 
Join us today.
Why Work for Us
At Citizens, you'll find a customer-centric culture built around helping our customers and giving back to our local communities. When you join our team, you are part of a supportive and collaborative workforce, with access to training and tools to accelerate your potential and maximize your career growth.
Equal Employment Opportunity
It is the policy of Citizens Bank to provide equal employment and advancement opportunities to all colleagues and applicants for employment without regard to race, color, ethnicity, religion, gender, pregnancy/childbirth, age, national origin, sexual orientation, gender identity or expression, disability or perceived disability, genetic information, citizenship, veteran or military status, marital or domestic partner status, or any other category protected by federal, state and/or local laws.
Equal Employment and Opportunity Employer/Disabled/Veteran
Citizens Bank is a brand name of Citizens Bank, N.A. and each of its respective subsidiaries.