Business Banking Relationship Manager I
Business Banking
Concord, New Hampshire; Laconia, New Hampshire; Wolfeboro, New Hampshire
Business Banking Relationship Managers provide leading solutions while growing their relationships, customer base and earning potential. A working knowledge of commercial credit and access to a competitive product suite means you are able to help customers with annual revenues of $500K–$5M in good times and in bad. You'll be empowered to grow your book of business and your career.
Job Type: Full-time
Job Level: Experienced
Travel: Locally within market
Success Profile
In order to succeed as a Banking Relationship Manager I and grow your career within Citizens, you'll need to excel within the following criteria:
10

Effective Communication

7

Accountability

7

Problem Solving

10

Prospecting

9

Relationship Management

8

Addressing Customers' Needs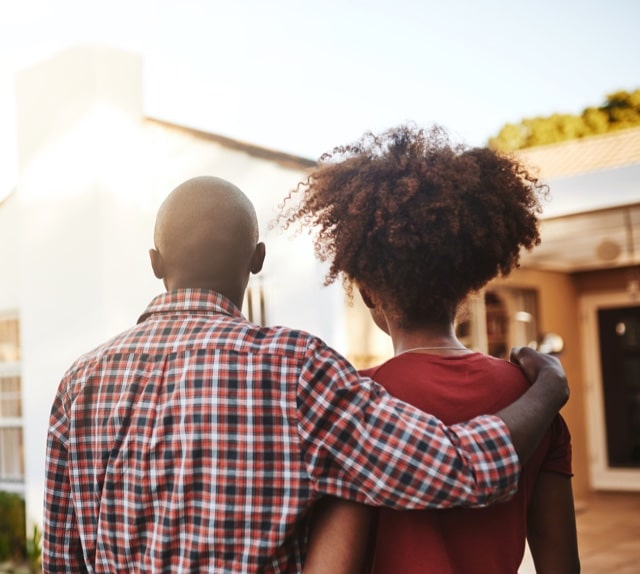 Ready to Thrive
Job Description
Job ID 26595
Full/Part Time: Full Time
Shift: 1ST
Description
Citizens is seeking a motivated, highly successful, proven Relationship Manager with experience in moderately to less complex portfolios, and a strong grasp of sales and credit skills. This senior level performer will have an immediate impact. We reward you with an uncapped incentive opportunity and the ability to grow your career with a world class organization.
Responsibilities
Develop consultative relationships with small business clients in your target market with annual revenues ranging from $500K-$5MM.
Understand the client needs, provide value added solutions, manage a portfolio of existing customers and drive new commercial customer relationships.
Partner effectively with an award-winning business banking team offering a wide array of product solutions that will enable you to enhance the customer experience, increase loyalty and improve the profitability of customer and the Bank
Complete Business Banking University and Drive Sales training in your initial four-week orientation and a commercial credit training program to insure you're prepared to identify, assess and mitigate lending risk.
Maintain strong market knowledge and develop, retain and expand relationships with Centers of Influence i.e. CPA's and Attorneys.
Actively engage in significant community activity to expand potential customer base.
Qualifications
2+ years in a Business Banking Relationship Manager role or related business lending experience preferred.
Business to Business sales experience required.
Motivated self-starter with demonstrated leadership ability and potential.
Successfully operate in a "team" atmosphere building upon and leveraging strong internal and external network.
Ability to succeed in a fast paced, demanding sales culture with measured routines and goals aimed at new loan and deposit generation, cross sales, customer service and satisfaction
Proficiency with portfolio/account management preferred.
Ability to understand core business products and services. Consistent record of sales and outside calling skills.
Excellent communication (written & verbal) and interpersonal skills.
Ability to develop strong customer and colleague relationships.
Education
Bachelor's degree or equivalent combination of education and experience, required.
Hours and Work Schedule
Hours per Week: 40
Work Schedule: Monday through Friday; 8:00 am - 5:00 pm
Some job boards have started using jobseeker-reported data to estimate salary ranges for roles. If you apply and qualify for this role, a recruiter will discuss accurate pay guidance.
Equal Employment Opportunity
At Citizens we value diversity, equity and inclusion, and treat everyone with respect and professionalism. Employment decisions are based solely on experience, performance, and ability. Citizens, its parent, subsidiaries, and related companies (Citizens) provide equal employment and advancement opportunities to all colleagues and applicants for employment without regard to age, ancestry, color, citizenship, physical or mental disability, perceived disability or history or record of a disability, ethnicity, gender, gender identity or expression (including transgender individuals who are transitioning, have transitioned, or are perceived to be transitioning to the gender with which they identify), genetic information, genetic characteristic, marital or domestic partner status, victim of domestic violence, family status/parenthood, medical condition, military or veteran status, national origin, pregnancy/childbirth/lactation, colleague's or a dependent's reproductive health decision making, race, religion, sex, sexual orientation, or any other category protected by federal, state and/or local laws.
Equal Employment and Opportunity Employer
Citizens is a brand name of Citizens Bank, N.A. and each of its respective affiliates.
Apply
Audit Manager

Johnston, Rhode Island; Iselin, New Jersey; Westwood, Massachusetts

Johnston, Rhode Island, Iselin, New Jersey, Westwood, Massachusetts

Capital Management Manager

Boston, Massachusetts; Providence, Rhode Island; Westwood, Massachusetts

Boston, Massachusetts, Providence, Rhode Island, Westwood, Massachusetts

Senior Data Scientist

Columbus, Ohio; Johnston, Rhode Island; Westwood, Massachusetts

Columbus, Ohio, Johnston, Rhode Island, Westwood, Massachusetts