Citizens Teller
Bank Branch, Teller
Clinton, Connecticut; Madison, Connecticut; Branford, Connecticut; Old Lyme Shores, Connecticut
Being a Teller is about more than handling transactions — it's about cultivating relationships and providing a supportive environment for everyone. You'll get to know our customers and their needs. If you're made of a warm smile, a cool idea or a passion for helping customers and local business owners, you'll thrive here. A career with us can start in a branch and go in any direction your talents and interests take you.
Job Type: Full-time or part-time
Job Level: Entry
Starting Salary: $17+/hour
Success Profile
In order to succeed as a Teller and grow your career within Citizens, you'll need to excel within the following criteria:
10

Relationship builder

10

Technologically savvy

9

Customer-focused

9

Communicator

8

Detail-oriented

7

Problem-solver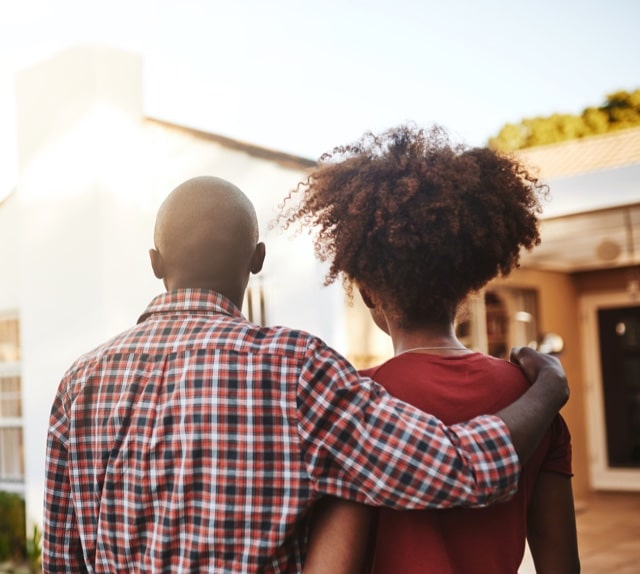 Ready to Thrive
Job Description
Job ID 30014
Full/Part Time: Full Time
Shift: 1ST
Description
Starting Salary: $17 / hour and up
As a Citizens Teller - YOU make a real difference for our customers and the branch team.   
Transactions aren't at the heart of banking — relationships are. Are you a great listener? Do you enjoy meeting new people and strengthening relationships? If so, you're Made Ready to be a Citizens Teller. What sets these colleagues apart? You look customers in the eye and greet them in the branch lobby with a smile — just like you would a friend or a neighbor. Whether you're processing transactions or collaborating with your branch team to meet a customer's needs, you provide a memorable, significant experience to every customer, every day.
It takes an upbeat attitude, an ability to listen intently and a desire to get to know your customers — who they are, what they need, which ones want to get in and out quickly vs. those who want to catch up. Using your knowledge of our award-winning mobile app and online banking options, you'll simplify banking for your customers. You will confidently cash checks, process withdrawals and deposits. You pride yourself in giving every customer the level of care they deserve, including referring them to the right banker who can handle more sophisticated requests.
What you'll do
Be the face of Citizens; be professional, friendly and helpful with every interaction
Make the first impression to our existing and new customers when they walk into the branch
Help customers by showing them how to bank digitally using their mobile device, and empower them to choose how they do their banking including use of online banking and ATMs
Be knowledgeable of all Citizens products and benefits so you can educate customers and effectively respond to their questions and/or concerns
Be a lobby leader by welcoming and directing customers to the right colleague who can best address their needs 
Build relationships by getting to know our customers, enabling you to offer personalized advice and refer them to other partners when needed 
Make customers feel cared for while you accurately process transactions including deposits, withdrawals and payments 
Follow all financial policies and procedures including proper cash handling, state and local laws and regulations
Take advantage of training and coaching to grow into a Citizens Banker or another exciting role
Bring your positive energy and confidence to Citizens and our customers every day
What you'll get
Meaningful work & relationships – You'll help customers with important financial decisions that impact their lives like building a business, buying a house, paying for school or helping them realize their long-term financial goals. Colleagues and leadership listen to your ideas and feedback.
Commitment to community – You'll thrive in a diverse, friendly and supportive workplace that lets you give back to the community through volunteering and donating to causes that are important to you
Recognition & reward – You'll see your hard work rewarded with promotion, growth and new opportunities
Training & development – You'll grow your career through training, coaching, career planning and development that will enable you to branch off in any direction your talents and interests take you
Exceptional benefits – You'll have access to medical and dental insurance, a 401K with corporate match, tuition assistance and discounts on student loan refinancing. You'll also get a discount on thousands of gyms, studios and fitness centers.
Required Qualifications
High School degree or GED 
Minimum of 6 months experience processing transactions (cash and/or digital payments) in a retail or banking environment.
Minimum of 1 year demonstrated customer experience, recommending and referring products and services to customers
Strong listening and communication skills
Ability to effectively ask questions and identify needs to enhance the customer relationship
Commitment to build relationships through in-person customer interactions
Ability to problem solve and provide solutions to customer issues
Comfortable with using digital technology to support the delivery of business goals
Ability to build positive relationships with teammates, business partners and specialists through collaboration
Energetic, detail-oriented and ability to multitask effectively
Ability to work branch hours, which can include weekends and evenings
Preferred Skills/Experience
Demonstrated stable work history 
Ideal candidates have 1 year of experience processing transactions (cash and/or digital payments) in a retail or banking environment.
Hours and Work Schedule
Hours per Week: 35
Work Schedule: Varies with branch needs and may include weekends and evenings
Some job boards have started using jobseeker-reported data to estimate salary ranges for roles. If you apply and qualify for this role, a recruiter will discuss accurate pay guidance.
Equal Employment Opportunity
At Citizens we value diversity, equity and inclusion, and treat everyone with respect and professionalism. Employment decisions are based solely on experience, performance, and ability. Citizens, its parent, subsidiaries, and related companies (Citizens) provide equal employment and advancement opportunities to all colleagues and applicants for employment without regard to age, ancestry, color, citizenship, physical or mental disability, perceived disability or history or record of a disability, ethnicity, gender, gender identity or expression (including transgender individuals who are transitioning, have transitioned, or are perceived to be transitioning to the gender with which they identify), genetic information, genetic characteristic, marital or domestic partner status, victim of domestic violence, family status/parenthood, medical condition, military or veteran status, national origin, pregnancy/childbirth/lactation, colleague's or a dependent's reproductive health decision making, race, religion, sex, sexual orientation, or any other category protected by federal, state and/or local laws.
Equal Employment and Opportunity Employer
Citizens is a brand name of Citizens Bank, N.A. and each of its respective affiliates.
Apply
Citizens Teller

Avenel, New Jersey

Avenel, New Jersey

Clarfeld Private Client Associate II

Tarrytown, New York

Tarrytown, New York

Private Client Financial Advisor - Portsmouth, RI

Portsmouth, Rhode Island; Bristol, Rhode Island

Portsmouth, Rhode Island, Bristol, Rhode Island