How I lift my peers up through mentoring and sponsorship.
The following is a profile of Jess, Head Underwriting & Portfolio Management for Citizens Commercial Banking, originally sourced from Fairygodboss.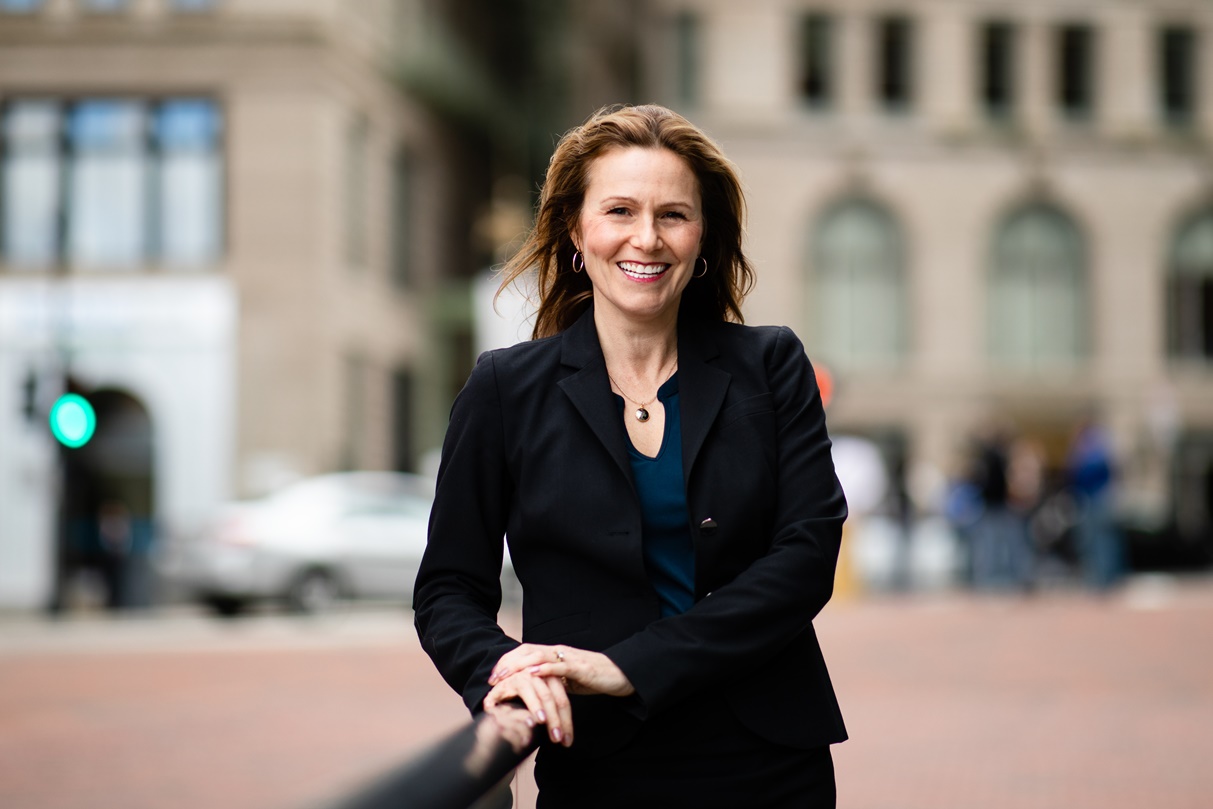 Jess
Head of Portfolio Management & Underwriting, Commercial Banking
Boston, MA
Joined Citizens: 2015
"I'm proud to work for an organization that understands how important it is to promote mentorship and networking among women. Whether it's through my commitment to our women's networking group, making introductions at a formal summit meeting or by offering more intimate brown bag lunch-and-learns, I find it so rewarding when I'm able to help other women and see them thrive."
As the Head of Portfolio Management and Underwriting within our Commercial Banking business, I am focused on enabling my teams to make better and faster credit decisions for our clients and our bank. I came to Citizens Bank after 15 years in various positions in credit, underwriting and portfolio management, workout and corporate finance so I have a lot of relevant experience to leverage.
I majored in foreign languages and planned to become a translator; I never pictured myself working for a financial institution. After college, I moved to Moscow to work and to continue my education. When I moved back to the States, I brought with me more confidence and a drive to succeed. The experience showed me that I am independent, that I own my career and that I have to be the one to initiate any changes I want to make.
Mentoring and advancing the careers of other women are my passions. One of my first mentors drove me to take control of my career. I thought I had pigeon-holed myself, but she helped me see that there were alternatives. She believed in my potential and showed me that I could transfer my skills to another industry. That's why I participate in Business Resource Groups and why I mentor several women both formally and informally. It's a way for me to pay it forward.
My advice to anyone looking to take their career to the next level is: speak up, take risks and put in the hard work. A little elbow grease and "sweat equity" can compensate for skill gaps, but you have to know what you want and articulate that to your manager. It can be scary, but raising your hand for a new project or opportunity helps you get you where you want to be.
What makes Citizens special? The people. Everyone is engaged, hard-working and motivated. It inspires me each day when I come to work.
Since we originally published this article, Jess earned the distinction as number 75 on Yahoo! Finance's 2020 list of HERoes Women Role Model Executives. This list celebrates 100 women who are leading by example and driving change to increase gender diversity in the workplace. See Jess' Yahoo! Finance feature.
If you're ready to own your career and take on new challenges, consider exploring a role in Commercial Banking alongside Jess.

© 2019 Citizens Financial Group, Inc.
Commercial Banking Related Jobs