Head of Portfolio Management and Underwriting Jess is championing mentorship among women in the Commercial Bank.

Although Jess, Head of Portfolio Management and Underwriting, has had a long and successful career in Commercial Banking, her vocation was once not so certain. "I graduated from college as a language major and had planned on a career in translation," remembers a smiling Jess. "After a couple years of traveling between Moscow and NY for translating jobs, I realized I HATED it and wanted a change."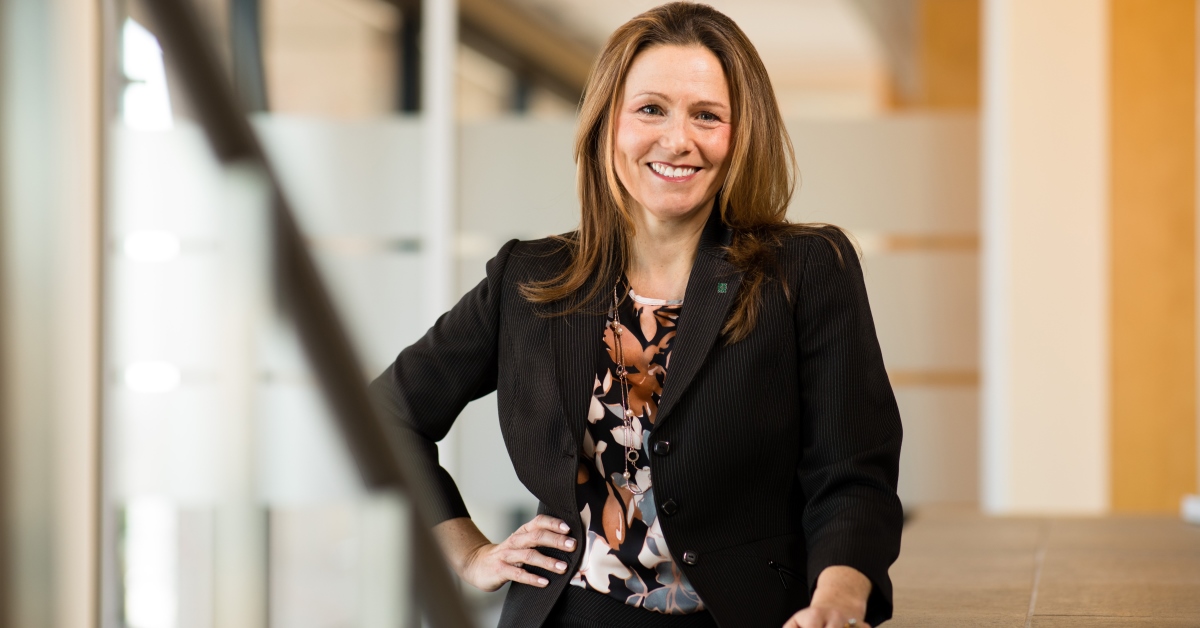 One of Jess' first mentors drove her to take control of her career path. "I thought I had pigeon-holed myself into one career path, but a woman I met through work helped me see that there were alternatives," explains Jess. "She was my first mentor—she really believed in my potential and showed me how I could transfer my skills and experience to other industries. She was also there to give me some much needed tough love." After a period of hard work, extra hours and guidance from her mentor, Jess landed a spot in a credit training program at a foreign bank.
Jess joined Citizens in 2015 after 15 years in various positions in credit, underwriting and portfolio management, workout and corporate finance. An industry veteran, Jess has become a champion for mentorship, particularly among women in the Commercial Bank seeking to take the next step in their careers.
Jess offers these three pieces of advice to those looking for mentors:
"One of the most important things one of my mentors told me is 'You don't always have to know the answers. You can admit that you need help.' You will get a lot more value out of your mentor when you put yourself out there, are specific about your challenges and why you need a mentor. You also need to be open to hearing his or her feedback or perspective."
"As an aspiring woman in a historically male-dominated commercial banking industry, I had a great female role model early in my career I could look up to and emulate. It was very energizing to see that by putting in time and effort, it was possible to grow in an environment while being different. Today, thankfully there are more successful women out there and I urge young women new to the workforce to seek these individuals out."
"A mentor implies someone more senior than you but guidance and support can come from many different sources, including your peers. I encourage people to look laterally for support, too—oftentimes peers are great to bounce ideas off each other and provide new options or ideas for career development."
In order to promote mentorship and networking among women, Jess and others in the Commercial Bank have worked on a number of initiatives. The Commercial Banker Development Program, a rotational credit program for recent college graduates, has a formal mentoring program that pairs participants with recent program grads. Jess and some of her colleagues also launched the Women in Commercial Banking Group, which provides brown bag lunches, networking and guest speaker events to encourage local connections. "Mentoring by nature is pretty private, so we wanted to connect as many women as possible to encourage those relationships to form organically," remarks Jess. Last year, Jess was asked to serve as the Colleague Pillar Lead for Citizens' Women's Impact Network, a new Business Resource Group established to promote the advancement of women. This has been a great platform to facilitate more career development and networking opportunities for female colleagues across the Citizens footprint.
Now well-established in her career, Jess mentors numerous women both formally and informally throughout the Commercial Bank and beyond. Asked about advice for women starting out their careers, Jess comments, "Prioritize your network as it may help you succeed in your current role and beyond. Whatever role you find yourself in, master it and then think about moving on. Think laterally about your career, too—what skills will you build in this role and how can you transfer them to your next move?"
Explore our careers today to consider if a role among the ranks of motivated and accomplished women, like Jess, is right for you.

© 2018 Citizens Financial Group, Inc.
Commercial Banking Related Jobs