Investing in the workforce of tomorrow with Junior Achievement of Rhode Island
If you ask middle school students "What do you want to be when you grow up?" you'll likely get an array of quirky, innocent answers. But each response, from "astronaut" to "firefighter", represents aspirational dreams and ambitions. Talking about career goals at a young age can be very beneficial and telling as children develop and grow into their young adulthood.
Our colleagues had the opportunity to ask this same question at the Junior Achievement (JA) Inspire Career Exploration Fair. The fair, led by JA of Rhode Island, brought together over 4,000 8th grade Rhode Island students and over 100 companies, institutions and workforce associations for two days of interactive, hands-on career conversation in the Rhode Island Convention Center.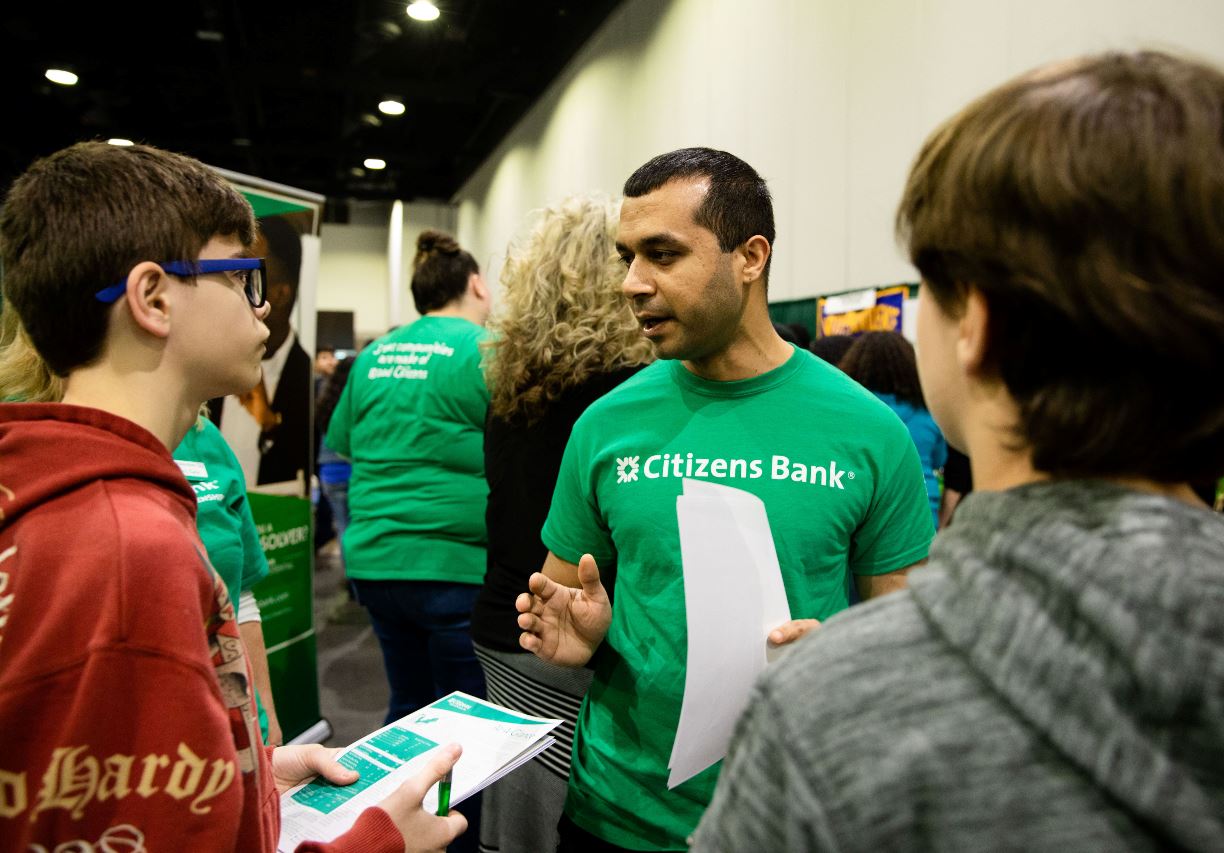 Over twenty Citizens Bank colleagues attended the fair, manning the company booth and inquiring passing students about their passions, interests in school and career aspirations. Colleagues also handed out giveaways and facilitated a 'Banking Jeopardy' game that challenged the kids on topics like money management.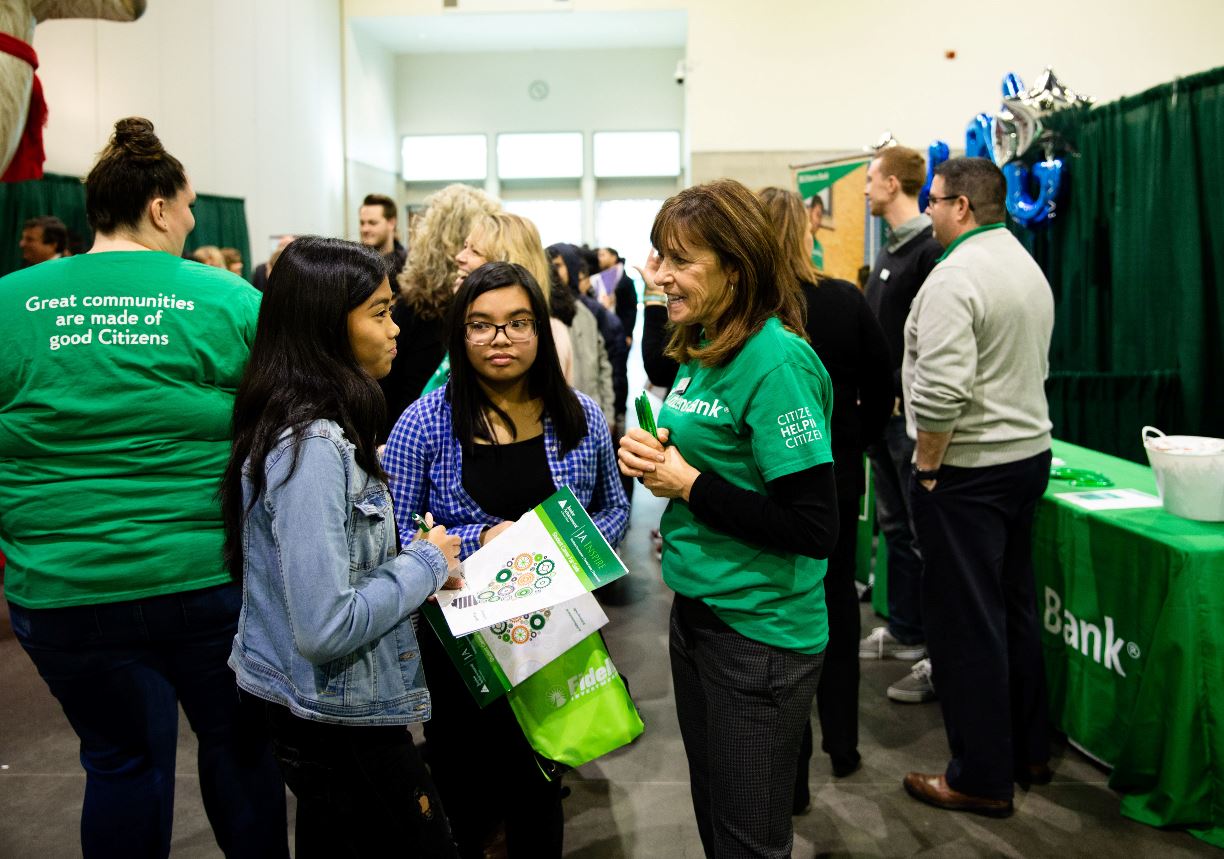 Sue, Head of Business Delivery at Citizens and Board Chairman of JA of Rhode Island, revels in the Career Exploration Fair each year. "I joined JA because I am a strong believer in the need to educate all school-aged children in financial literacy and career preparedness," explains Sue. "As part of JA Inspire, students go through in-class programming to assess their interest in skills and research jobs that align with them. The Career Fair is, in my mind, the exciting part – it is where the students get to meet with colleagues from companies who perform those jobs every day. Where else can a student get that type of exposure?"
President of Citizens Bank Rhode Island Keith Kelly also attended the event and was pleased that our colleagues were helping prepare the next generation for their careers. "As we look at workforce development needs across the state, events like these are amazing to witness," comments Keith. "I think the career fair model was a fantastic and interactive way for the 8th graders to get a better understanding of the jobs available to them as they prepare for high school. Plus, as I walked around the convention center floor, I saw the employees in attendance having just as good a time as the students were!"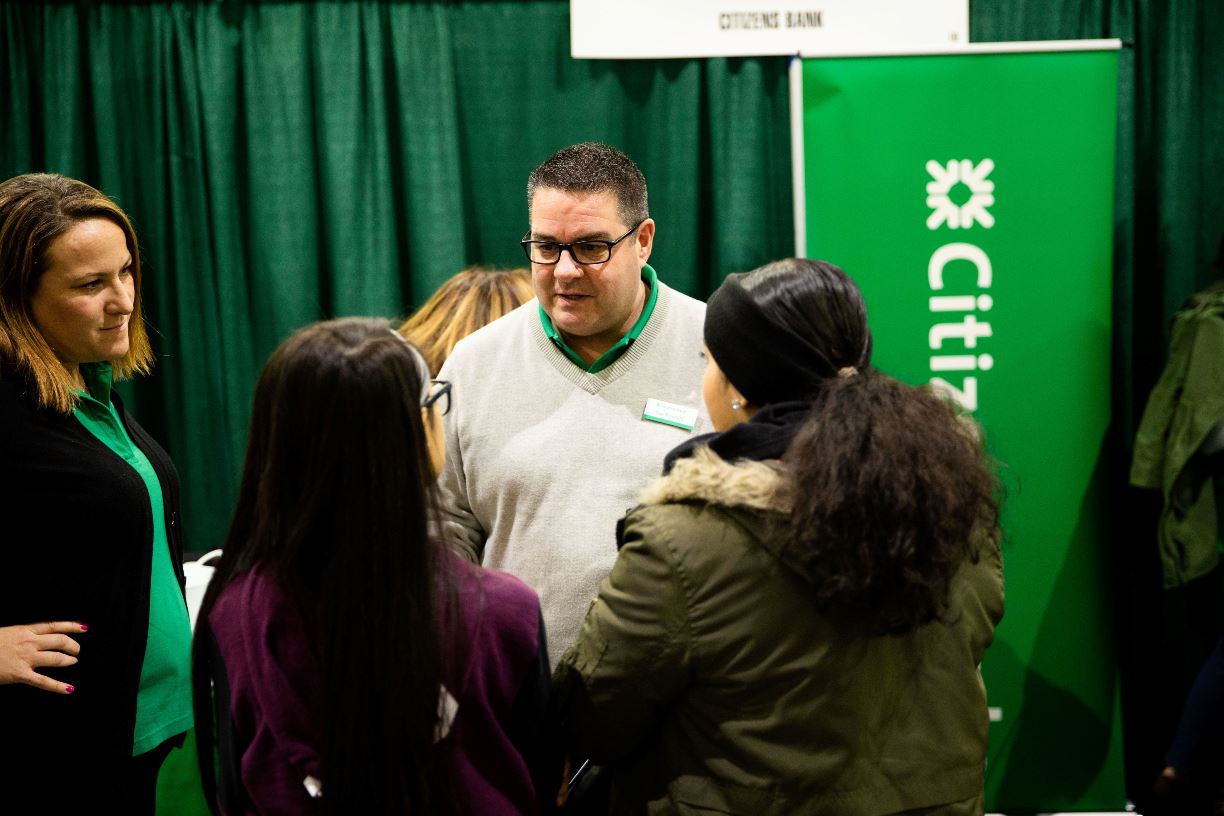 Students went home bags, bursting with company loot and minds full with future career possibilities, eager to take the next step to high school and beyond.
Learn more about our community involvement and how else we are supporting the workforce of tomorrow.

© 2019 Citizens Financial Group, Inc.