Promoting financial literacy among young women through our partnership with Invest In Girls
At Citizens Bank, teaching and advocating for financial literacy in our communities is one of our core pillars and commitments as a company. Financial literacy is the ability to make smart decisions regarding personal finances. It is fundamental to stable employment and effective management of income, taxes and other expenses. So how do you foster generations of financially-sound individuals? Teach them early.
That is just what we had in mind when we hosted a financial literacy workshop for a group of female students from Milton Academy, in partnership with non-profit organization Invest in Girls. Citizens is a bronze sponsor of the organization, which works with high school age girls from all different economic backgrounds to provide financial literacy programming and equip them for powerful futures.
Held at the Citizens Bank corporate office in Dedham, MA, the workshop included a behind-the-scenes trip to a Citizen's branch, a budgeting exercise, a mobile banking overview and a speed interviewing session. Additionally, the girls got a chance to have a panel discussion with a number of women executives and colleagues with the bank. Aside from offering lessons in financial literacy, the day was an opportunity for the Milton Academy students to meet female role models and learn more about careers in the financial services industry.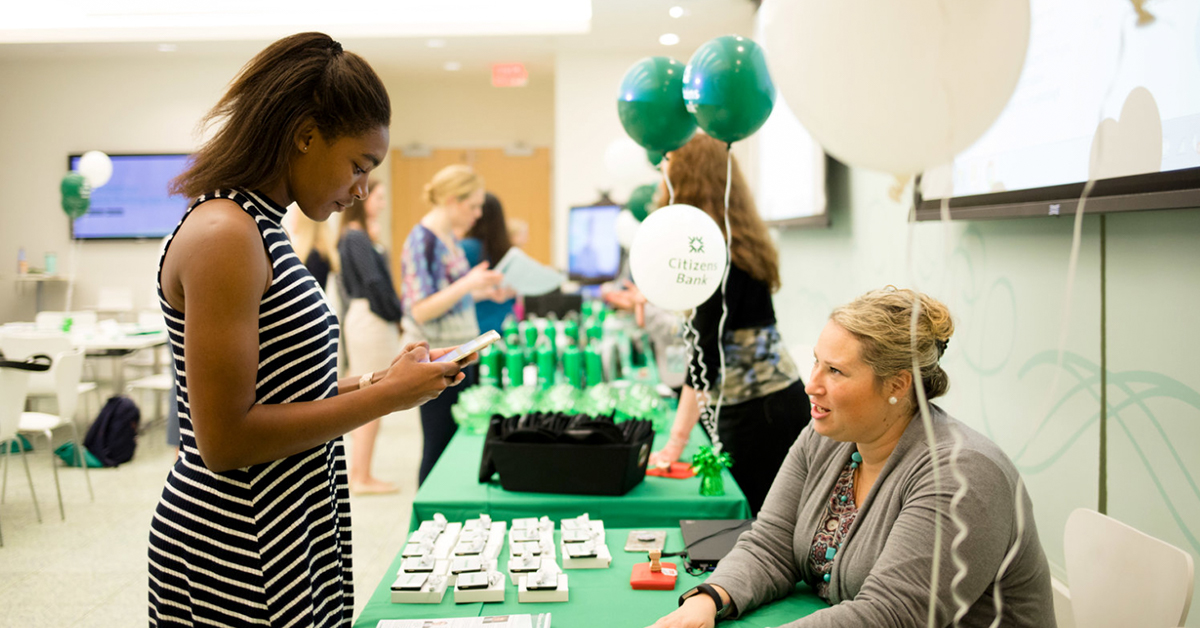 The event was well received by the Milton Academy students, who appreciated the financial exercises and advice that was shared. Zoe, an 11th grader at Milton Academy, adds, "I am grateful that Citizens Bank was able to help us on our quest for financial literacy, and I am extremely happy to hear the steps they are taking in their business to make sure women have an opportunity to be a real part of banking."
Lauretta Chrys, Head of Retail Network Distribution and panelist member, mentioned that setting a foundation for financial literacy early on makes a huge impact when girls are pursuing jobs and self-reliance later in life. "I'm proud to be partnering with such a forward-thinking organization devoted to the success and education of young girls," comments Lauretta. "Building the confidence of young women by creating both financial learning and career path opportunities for them is important, and very meaningful to me. As a female, I realize I'm part of something special and I'm honored to play a small part in influencing and shaping our future female business owners and world leaders of tomorrow."
The workshop was the second annual event Citizens has hosted in collaboration with Invest In Girls. Aside from that, Citizens has held several branch visits with smaller groups of girls, which similarly offer financial learning and opportunities for mentorship.
If you are interested in joining an organization committed to empowering younger generations, consider learning more about our open opportunities today.

© 2018 Citizens Financial Group, Inc.