Fortune 500 recognizes Citizens Bank's growth and success.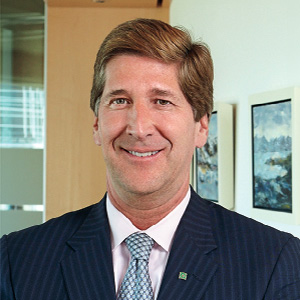 Citizens Bank has another great reason to celebrate. After becoming a fully independent, publicly traded company in November, 2015 and joining the S&P 500 in January, 2016, Citizens has been named to the Fortune 500 for the first time. Earning a spot on the list is impressive recognition of our journey towards becoming a top-performing regional bank.
Fortune Magazine looks primarily at total revenue to create its highly-regarded ranking of the largest American companies. Being named to this list is a clear statement about our growth, size and stature.

Bruce Van Saun, Chairman & CEO, Citizens Financial Group, credits the team of colleagues throughout the bank for its recent honor, commenting, "We should feel very good about this achievement because each colleague plays a role in making it happen. Leaders across our bank have put us in a position to execute our plan, and colleagues in every business and function have done a great job of keeping the customer front and center".
For colleagues at Citizens, the Fortune 500 recognition demonstrates what can be achieved when collaboration, teamwork and a focus on the customer are at the core of an organization's culture.
Van Saun and the Citizens team will honor this latest achievement by, "continuing to challenge ourselves to get better, and remain focused on doing the right things for all stakeholders, especially our colleagues and customers".
Learn how you can become a part of a team of banking professionals dedicated to growing as individuals and as part of a leading financial institution.