Why do our colleagues love working in Business Banking?
At Citizens Bank, our Business Banking group makes a difference in our communities by bettering the businesses that they reside in. We sat down with some of our extraordinary Business Banking colleagues to ask them why they love doing what they do. Here's what they said.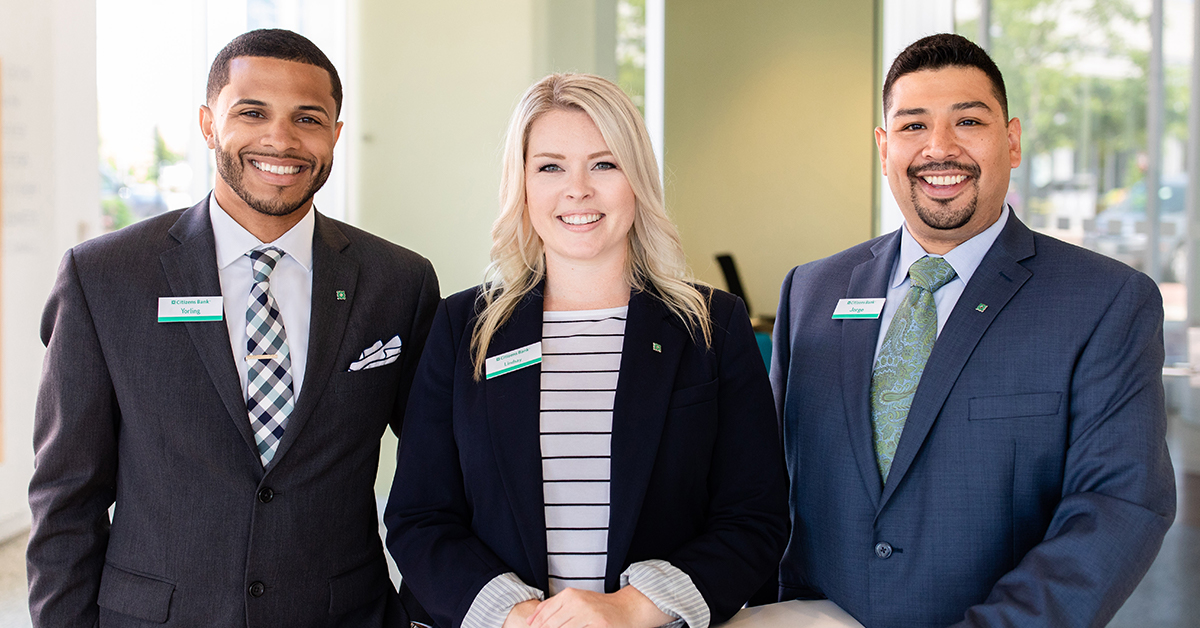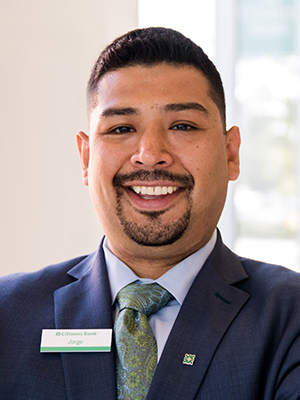 "The best part of my job is being able to provide my Business Banking customers with solutions that have a tremendously positive impact on their businesses. When I do that, the relationship begins to grow and develop. I become a trusted advisor to my clients – rather than just a salesperson who is pushing products."
Jorge, Business Banking Relationship Manager I, Arlington, MA
"Citizens Bank is a very compelling blend of size and capability. We have the scope and magnitude to reach customers effectively, but have a 'neighborhood bank' feel that helps when building relationships with business owners. I feel I am really able to help my clients navigate the banking environment, implement their business plans and achieve their long-term goals."
Paul, Business Banking Relationship Manager II, Norwell, MA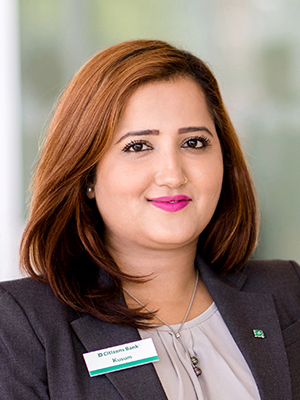 "One way I have felt really supported in my role is the amount of time my managers have spent explaining in detail to me our small business products and services. They really stress the value that each product brings, which in turn I can then iterate to my customers. It's been really crucial to my development and helping me achieve my goals."
Kusum, Small Business Relationship Banker, Malden, MA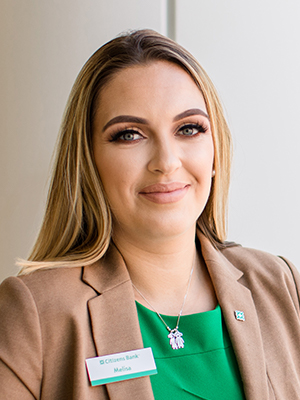 "I've been able to grow my whole career with Citizens Bank. I started out as a Teller, was promoted to a Relationship Banker and transitioned into Business Banking as a Small Business Relationship Banker. Now as a Relationship Manager I, I am so grateful for the career development I have been able to achieve with Citizens."
Melisa, Business Banking Relationship Manager I, Warwick, RI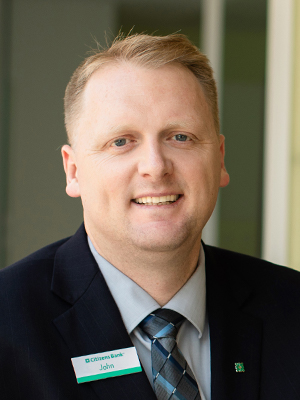 "When you are in Business Banking, you are partaking in the betterment of communities. You may be funding a local company that creates jobs, helping create an innovative new product that impacts the neighborhood, or even providing capital for the next big idea someone has. That's what I love about my job – the ability to influence and change communities for the better."
John, Business Banking Market Manager, Manchester, NH
Learn more about what it's like to work in Business Banking and explore our open roles today.

© 2018 Citizens Financial Group, Inc.
Business Banking Related Jobs