Celebrating Adoption Month with our colleagues' heartwarming stories.
Colleagues at Citizens Bank take enormous pride in helping their customers achieve big milestones. From taking out a loan for college to purchasing a first home, our colleagues go above and beyond for customers to help them achieve those landmark moments in their lives.
That's why we take enormous pride in supporting our colleagues during their life-changing moments, such as starting or growing their families through adoption. We're also proud to be named an Adoption-Friendly Workplace by the Dave Thomas Foundation for Adoption for our support and benefits package. Since 2015, over 60 colleagues have taken advantage of the adoption benefits we offer.
November is National Adoption Month, so we caught up with a few colleagues across the bank to learn about what adoption has meant to them.
Donna, Business Banking Treasury Associate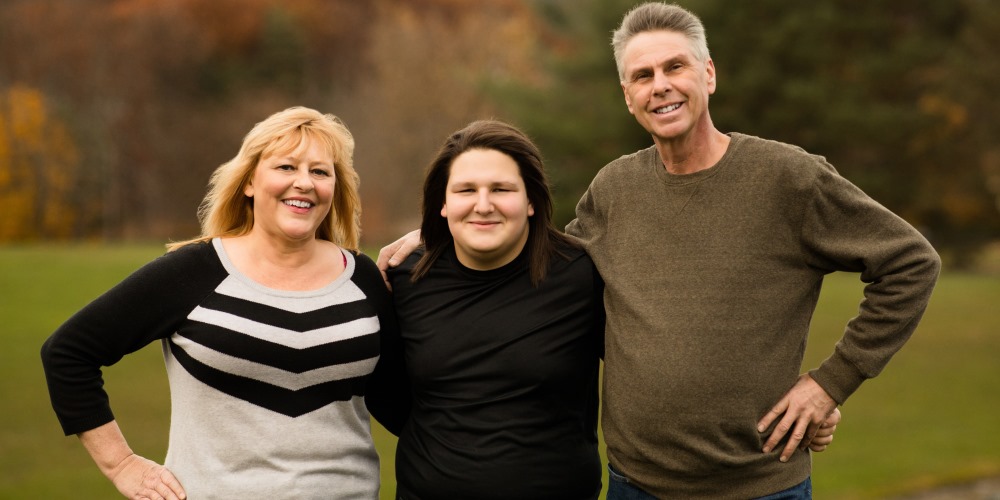 My husband Joe and I were apprehensive about our decision to adopt and how we were going to make it work, but after learning about the benefits online and knowing the bank was on our side, we felt confident moving forward with it.
We actually met with the adoption agency on September 12, 2001. We were still very shaken up that day and nervous to fly — the 9/11 attacks had just occurred. But we traveled nonetheless, and I'm so glad we did. We met our beautiful 9-month-old son that day, jumping up and down in his crib and smiling. It was beautiful.
When I finally returned to the office, my colleagues and managers had a party for me, complete with a cake with my new son's face on it! We never would have adopted him if it weren't for Citizens and the supportive colleagues around me — that's part of why I've been here 26 years!
Jared, Head of Property Strategy & Transactions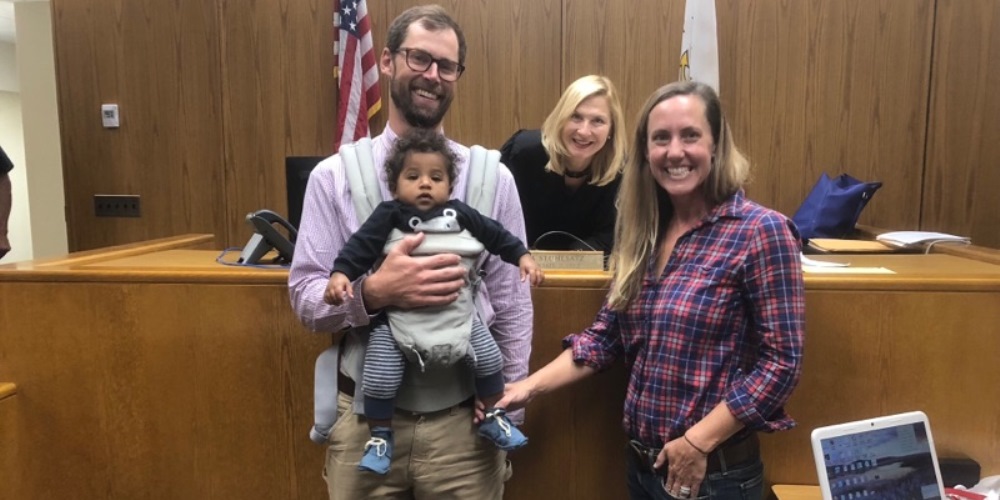 When I learned about the monetary and time-off benefits Citizens provides, I realized that we would be able to pursue adoption, something that would have been much more difficult without Citizens' help. We have one of the best adoption benefits programs — it's very impressive.
We adopted my son in November 2017. Between him and my biological son, life is hectic our household! My newest is energetic and outgoing, and I can tell he will be very close with his brother when he is older.
My advice for would-be adoptive parents is simple: Do your research and keep your options open. It's a long process, but that's okay. Family never goes away. It's worth the wait.
Monika, Business Banking Portfolio Manager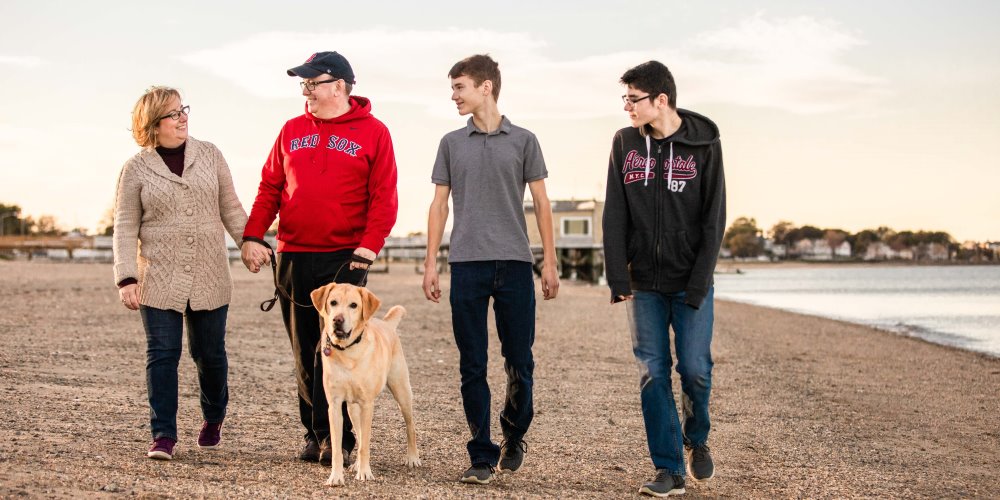 I like to say that a child isn't born under your heart, but in it. And just after Thanksgiving 2002, my husband Jim and I brought home the children born in our hearts: our two sons from an orphanage in Russia.
I remember our amazing first meeting. We met them for the first time in the orphanage. All we knew about them at the time was that they were two healthy, sibling boys. We spent 4 weeks in Russia getting to know them. One was quiet, the other more outgoing. The boys didn't speak English, but we fell in love immediately. It was a surreal experience when it finally happened.
Citizens played such an integral role in my family's journey. When the adoption agency required us to take 3 months off during the process, the monetary benefit we received from Citizens made it feasible for us. I've worked here for 30 years, and its support, like the adoption benefits, that reinforces my decision to stay here all this time. I'm grateful every day for the gifts our sons have given us — the gift of parenting.
Learn more about the benefits we offer and ways we support and empower our hardworking colleagues.

© 2020 Citizens Financial Group, Inc.