Greater Boston Chamber of Commerce Young Professionals Network in Partnership with Citizens Bank hosts summer fun at The Lawn on D.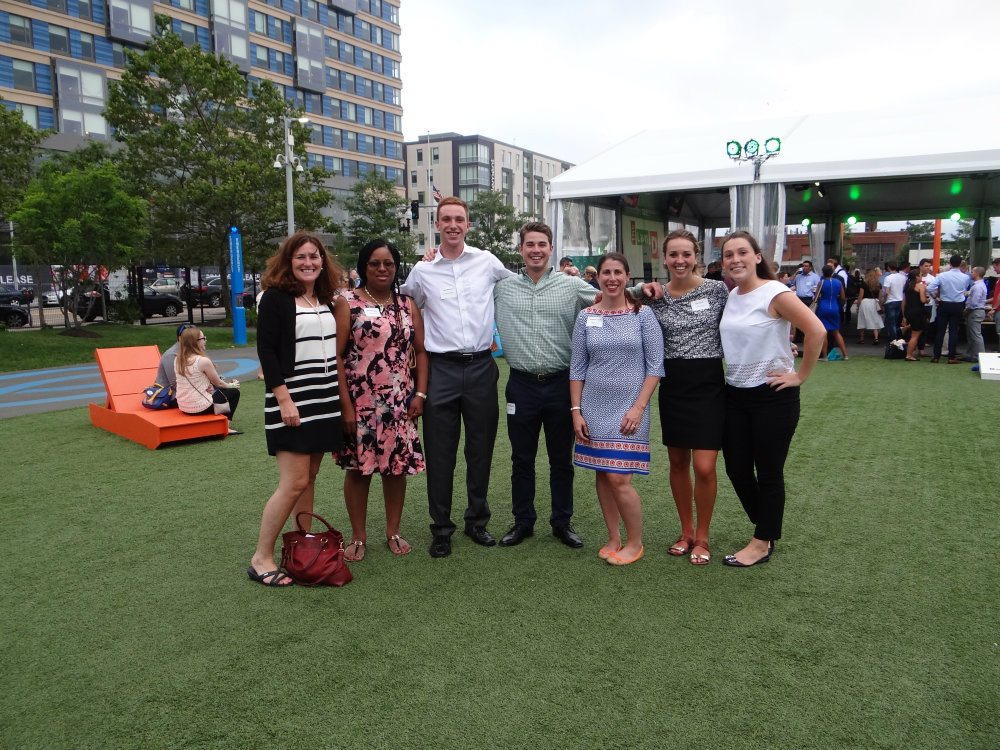 Citizens Bank recently partnered with the Greater Boston Chamber of Commerce Young Professionals Network in support of its commitment to strengthen local communities and provide opportunities for young professionals.
The Young Professionals Network (YPN) is a nonprofit organization that seeks to bring the city's emerging young professionals together through networking, professional development and community involvement events. Over the coming year, YPN will offer 6 branded activities, with help of Citizens Bank as the presenting sponsor. Events will include a round table professional development workshop, a wellness/fitness activity, and a volunteer effort, to name a few.
Colleagues from Citizens Bank (premier sponsor of The Lawn on D venue) and members of the Greater Boston Chamber Young Professionals Network (YPN) came together for an evening of relationship building at The Lawn on D in Boston. Participants gathered at the Waterfront District's iconic outdoor venue after a day's work to revel in good company.
"The atmosphere was electric," says Brian, an associate in the Commercial Banking Development Internship Program at Citizens Bank. "It was a great opportunity to connect with the broader Citizens network as well as other professionals in the Boston area who share similar interests and aspirations."
The festivities continued well into the evening as the over 250 attendees enjoyed live music and friendly, but competitive, games of corn hole and ping-pong. Attendees walked away with a complimentary YPN t-shirt, a broader network of peers and an eagerness to attend the next Young Professionals Network event.
Are you a young professional looking to start your career in the financial industry? Consider applying to Citizens Bank today and experiencing our unique company culture and commitment to supporting local communities.